This Is How Much Money Yellowstone's Kevin Costner Is Actually Worth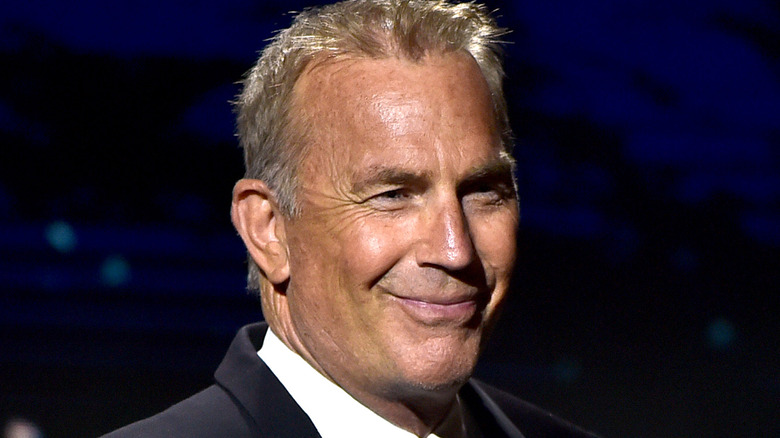 Alberto E. Rodriguez/Getty Images
Over its 39-episodes-and-counting run on Paramount Network, "Yellowstone" has transformed from the little extended cable Western that could into a franchise-starting ratings juggernaut. To the surprise of some, the Taylor Sheridan and John Linson-created drama only seems to be getting more popular with every new season.   
By all accounts, with four seasons of Western-tinged drama behind it (and a fifth on the way), "Yellowstone" has also been on the airwaves longer than anyone expected. That includes series' star Kevin Costner, who's played Dutton Ranch big boss John Dutton in every episode of "Yellowstone" to date. Nonetheless, Costner's first long term foray into television has become a massive late-career hit for the two-time Oscar winner. And with "Yellowstone" continuing to rank among the most popular shows on television (via Variety), it's safe to assume he's unlikely to walk away from the Big Sky Country drama anytime soon.
As Costner also serves as an executive producer on "Yellowstone," the show has surely turned into a better-than-solid payday for the actor, too. Lofty "Yellowstone" paydays aside, you still might be surprised by the massive fortune the actor has amassed in his now decades-long career. Here's how much Costner is actually worth.
Costner isn't quite Yellowstone wealthy in real life, but he's not far off
It may indeed come as a shock to learn that, according to Celebrity Net Worth, Kevin Costner has amassed a whopping $250 million fortune over the years. Much of that fortune has undoubtedly come from Costner's work as an actor, as he was among the most prominent talents in Hollywood throughout the '80s and '90s, fronting some of the decades' biggest hits. Though Costner's career has arguably been a bit of a rollercoaster affair from the 2000s on, he has been working steadily the whole time, and has frequently taken his talents behind the cameras earning paychecks as both a director and a producer.
Per Celebrity Net Worth, Costner has also done well for himself with business ventures outside of the Hollywood realm. Specifically, the actor has reportedly made some serious money in the real estate market, and currently owns a posh 160-acres of land in Aspen, Colorado, boasting three pricey rental properties, as well as a significant track of undeveloped coastal property in Southern California.
On the strength of his late-career, "Yellowstone"-fueled resurgence, Costner is as in-demand these days as he's ever been. With the ability to pick and choose which projects he wants to tackle, and "Yellowstone" checks set to roll in for the foreseeable future, his already robust fortune will likely only get bigger.