Jon Favreau, Gwyneth Paltrow Tease Avengers Appearances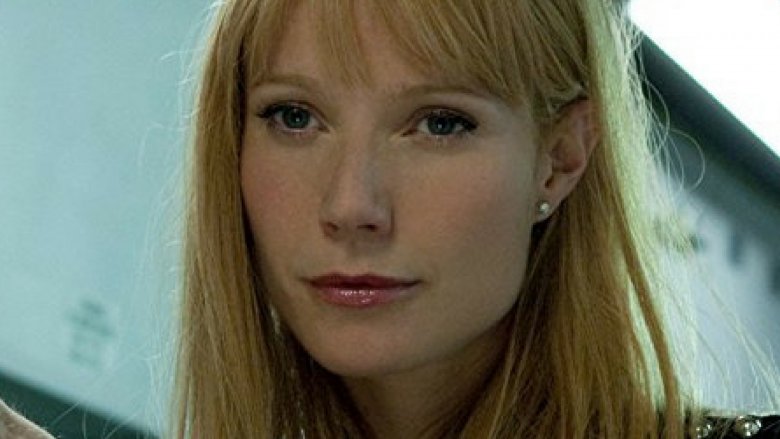 It looks like Happy Hogan and Pepper Potts will be popping up in Avengers 4. Jon Favreau, who plays Happy and serves as an executive producer for the franchise, shared a picture on his social media Tuesday showing him and Paltrow on set alongside Robert Downey Jr., adding the caption, "Infinity Trinity #infinitywar."
Infinity Trinity #infinitywar pic.twitter.com/UgacQzUlKp

— Jon Favreau (@Jon_Favreau) August 23, 2017

While Favreau's comments reference Infinity War, the subtitle of the third Avengers movie, that film already wrapped a few weeks ago, suggesting that he and Paltrow will pop up in the as yet untitled fourth Avengers movie. (That movie was previously called Infinity War- Part II, and Favreau isn't the first of the franchise's stars to accidentally still refer to the fourth film with that title.) However, it is also possible that he and Paltrow's busy schedules kept them from filming their Infinity War scenes until later in production, meaning they could still pop up in that film as well.
Those who headed out to see Spider-Man: Homecoming this summer saw Paltrow's cameo in the movie, as well as Favreau's increased role. Favreau has yet to make an appearance in an Avengers movie, while Paltrow, who popped up in the first in the series, was missing from 2015's Avengers: Age of Ultron. Hopefully, their inclusion in one or both of the next two Avengers films means good– and not deadly– things for Downey Jr.'s Iron Man.
Pepper and Happy join a long, long list of Marvel characters who are set to appear in the upcoming team-up films, with star Scarlett Johansson teasing that one scene in Infinity War features over 30 characters at once. The superheroes will all team up in Infinity War to fight against Thanos (Josh Brolin) and his villainous lieutenants the Black Order. The movie's epic scale is pushing it towards becoming one of the longest, if not the longest, film in the MCU to date.
While we know at least a few superheroes will survive to the third film, all signs are pointing to the next pair of Avengers movies being fairly fatal for Marvel's biggest names. (Mark Ruffalo even confirmed as much in a recent interview, saying that "everybody dies" at the end of Infinity War.) Very little is known about the fourth film at this point, although Marvel Studios head Kevin Feige says it will remain untitled for quite a while, as the title is a spoiler for Infinity War.
Captain America: Civil War's Joe and Anthony Russo take on co-directing duties for both of the next two upcoming Avengers movies. Avengers: Infinity War is set for a May 4, 2018 release, while the untitled fourth Avengers film will follow on May 3, 2019.