Avengers 4 Begins Filming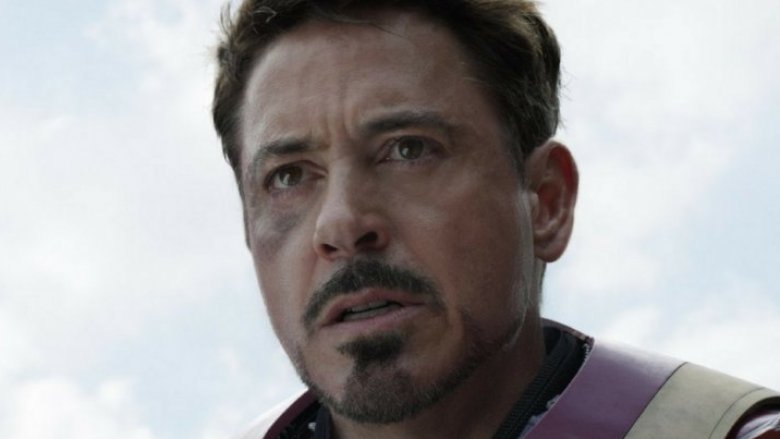 It's the beginning of the end. 
Though Marvel fans have yet to feast their eyes upon the official trailer for Avengers: Infinity War, the third in the superhero film series, the Russo Brothers have already jumped into production on the fourth installment. 
The directors took to Facebook to share a teaser image that marks the start of shooting for Avengers 4, which will serve as the ending of Phase 3 in the Marvel Cinematic Universe. Featuring a gloved hand showing off four digits, the photo has put Avengers enthusiasts in a tizzy, with many rattling off speculation that the glove belongs to the time-traveling evildoer Kang the Conqueror or even Captain America (Chris Evans) himself. Entertaining theories aside, one thing's for certain the Russos are "beginning the end," as noted in the snap's caption. 
Marvel Entertainment hasn't yet unveiled the real title of Avengers 4, as it's reportedly a spoiler for Avengers: Infinity War. In fact, the studio has been pretty hush-hush about the movie in general, keeping information under an air-tight seal. We do know that the fourth flick will bring together a ton of overarching plots and character development patterns to an epic climax that will usher in the universe's Phase 4. 
For Avengers: Infinity War's part, the Russo Brothers have previously cited 1990s heist movies as large influences in terms of storyline and the blending of Earth-centered and cosmic Marvel characters and storylines. Additionally, Marvel head honcho Kevin Feige told Collider that Infinity War is the culmination of a decade's worth of storytelling, and the fourth Avengers film could be something different than what fans have previously seen. 
"Certainly as we get to Infinity War there is a sense of a climax if not a conclusion to, by the time we're at untitled Avengers 4, the 22 movies that will have encompassed the first three phases of the MCU," Feige explained. "And what happens after that will be very different. I don't know if it's Phase 4, it might be a new thing."
Avengers 4 is set to hit theaters on May 3, 2019, and Avengers: Infinity War will arrive on May 4, 2018. In the meantime, take a look at the Russo Brothers' tease and then find out every superhero that will appear in Infinity War.