One Avengers: Infinity War Scene Has Over 30 Characters In It, Says Scarlett Johansson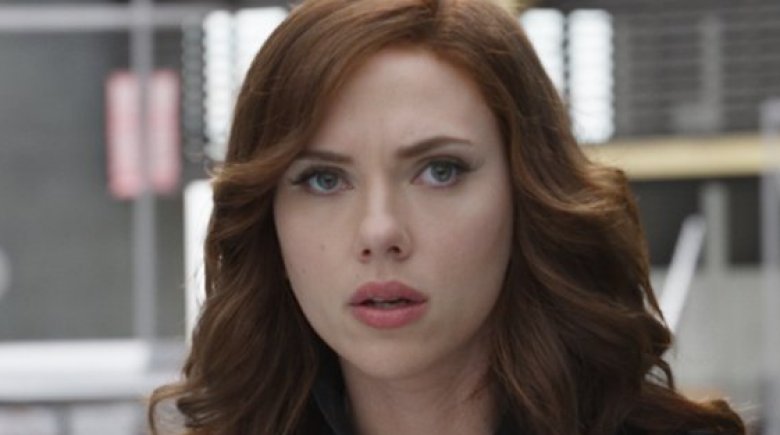 Avengers: Infinity War is going to be epic. Star Scarlett Johansson briefly talked about the film in a recent interview with The Late Show with Stephen Colbert while promoting her comedy Rough Night, and she revealed some interesting and tantalizing tidbits about the movie's enormous scale.
Infinity War is currently filming, with the untitled fourth Avengers film beginning production right after. Infinity War is confirmed to be bringing in a huge cast, featuring everyone from Johansson's Black Widow to Captain America to Spider-Man to Black Panther. "There's so many of us," she said. "I don't even know who's a Marvel character and who's like a crew member, honestly."
However, Johansson's comments make the movie seem even bigger than already anticipated. The actress guessed that there were over 60 Marvel characters in the movie total, although she says they don't all appear in one scene. However, Johansson said that there's one particular scene that she believes features 32 characters. "Yeah, there's a lot," she reiterated.
Not much is known about the plot of Infinity War, although Chris Evans has said that the next two Avengers movies will "wrap everything up" (including his time as Captain America). Rumor has it that the movie, which will see the team fighting against Josh Brolin's Thanos, could also feature the introduction of the Black Order, Thanos' lieutenants who may have a personal connection to the Guardians of the Galaxy. 
We'll get to see the full scale of Avengers: Infinity War when the movie hits theaters on May 4, 2018. While we wait, prep by seeing every single character who has been confirmed for the movie so far.