Guardians Vol. 3 Will 'Set Up The Next 10, 20 Years Of Marvel Movies'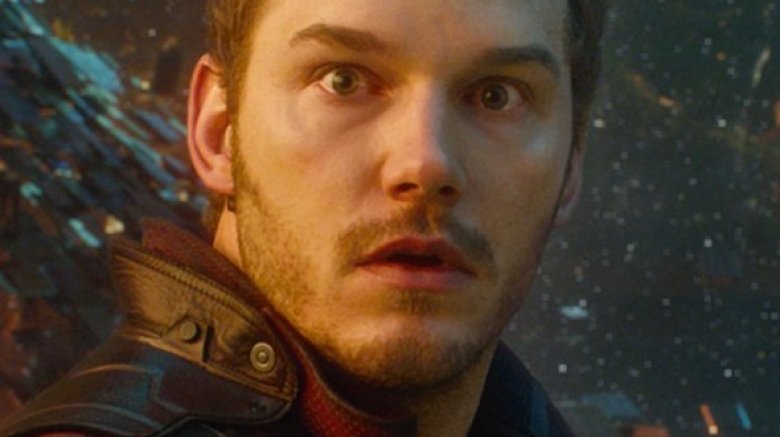 Guardians of the Galaxy Vol. 3 is going to alter the Marvel Cinematic Universe as we know it. Well, according to James Gunn, at least.
During a recent Facebook Live Q&A session, Gunn, Guardians of the Galaxy film series writer and director, spoke about the upcoming third installment, revealing that it will establish the future of the MCU for the next decade or two. 
"One of the things I'm doing with creating Guardians of the Galaxy Vol. 3—it will take place after the next two Avengers movies—and it will help to set up the next 10, 20 years of Marvel movies," said Gunn. "It's going to really expand the cosmic universe."
As fans know, Guardians Vol. 3 will introduce fan-favorite Marvel character Adam Warlock and bring back Elizabeth Debicki's villainous Ayesha who first appeared in Guardians Vol. 2. It's also been reiterated that the third flick in the superhero film series will be the last one featuring the heroes we've come to love. Earlier this year, Gunn explained, "We're going to come to an epic conclusion of who the Guardians are and why they were brought together. I can't wait to tell that story to the people."
Gunn also dished up information on his Guardians Vol. 3 scriptwriting approach, detailing how he'll tackle penning the upcoming movie. "I do an incredibly in-depth treatment for every movie. I think of writing a screenplay as creating the body of a human being and you've got to start with the skeleton, start with the bones, and you create the bones. You take a lot of time because that's the actual base of the movie and if you screw that part up, later on down the line, you're going to have a lot of mistakes," he explained. "So by creating a really strong foundation for the story, that's the most important thing. So I write a good treatment that's probably about 70 pages long. It includes photographs and things like that. So that has been the way I've dealt with every movie and this one as well."
What the story will consist of remains a total mystery to us on the other side of the filmmaking process, but by the sounds of it, the movie will show off plenty of badass characters (perhaps with some new ones added to the roster), feature a fine-tuned script, and resonate with Guardians fans of all ages—elements that will apparently come together to expand the Marvel cosmic universe. It just a shame we have to wait so long to see it. 
Since there's still a few years between now and the official release of Guardians of the Galaxy Vol. 3, take a look at the Marvel movie clues that may reveal more about the MCU.