What Ever Happened To The Cast Of My Name Is Earl?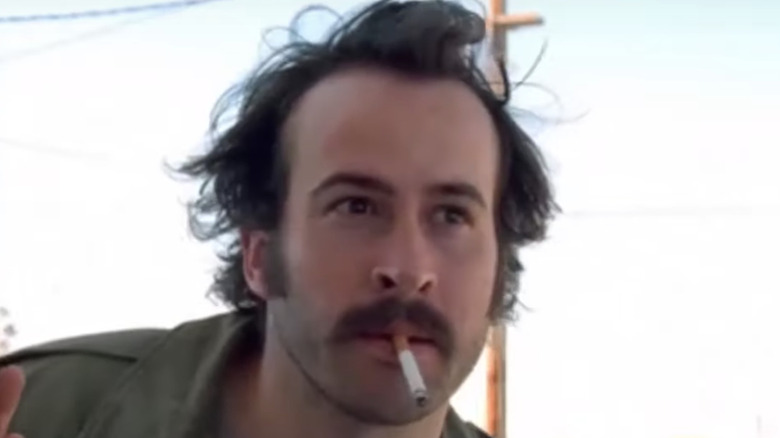 NBC
Sitcom "My Name is Earl" aired for four seasons on the NBC network between 2005 and 2009. The series follows Earl Hickey (Jason Lee), a blue-collar frequent offender with a lengthy rap sheet of small scale crimes who has a major change of heart after a series of events alters his entire outlook on life. When Earl is struck by a car immediately after winning the lottery, he learns about karma and becomes convinced that it is the force that rules his reality. While in the hospital, Earl makes a list of all the bad things he has done and all the people he has wronged. Making up for these misdeeds provides the story engine for the beloved comedy.
Throughout the show's run, "My Name is Earl" received an impressive 14 Primetime Emmy nominations, taking home five wins in the writing, editing, casting, and directing categories alongside an "Outstanding Supporting Actress in a Comedy Series" win for Jamie Pressly as Joy. But whatever happened to Pressly, Lee, and the rest of the cast? Take a look.
Jason Lee as Earl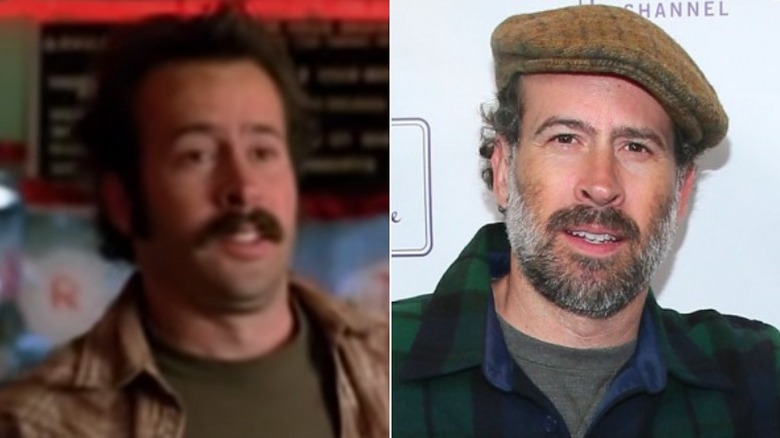 Mark Davis/Getty & NBC
Lee's big break in the movie industry arrived with the 1995 film "Mallrats" from writer and director Kevin Smith. Lee and Smith went on to collaborate many times throughout their careers on projects like "Jay and Silent Bob Reboot" and the upcoming sequel "Twilight of the Mallrats." While "My Name is Earl" was still on the air, Jason Lee took on the role of Dave the human in the first live-action "Alvin and the Chipmunks" movie, a part he reprised three times in sequels.
In the years since "My Name is Earl" came to a close, Lee has been a part of a few other TV shows, including "Memphis Beat," "Up All Night," and "Raising Hope" from "My Name is Earl" creator Gregory Thomas Garcia. Lee has often lent his distinct voice to animated projects, such as reprising his popular character of Syndrome from "The Incredibles" in video games like "Disney Infinity 3.0" and "LEGO The Incredibles." Lee has also voice acted in series like "American Dad!" "We Bare Bears," and the Paramount+ original series "The Harper House."
Though he hasn't completely retired, Lee has definitely taken a step back from his acting career amidst major life changes. Though he had been a member of the Church of Scientology since the 1990s, Lee left the religion at some point and made the move from Hollywood to a small Texas town with his wife and children (via The Dentonite). While spending less time in the film industry, Lee took up another artistic pursuit: photography. Vanity Fair profiled Lee's photography, which strives to capture the modern American West.
Ethan Suplee as Randy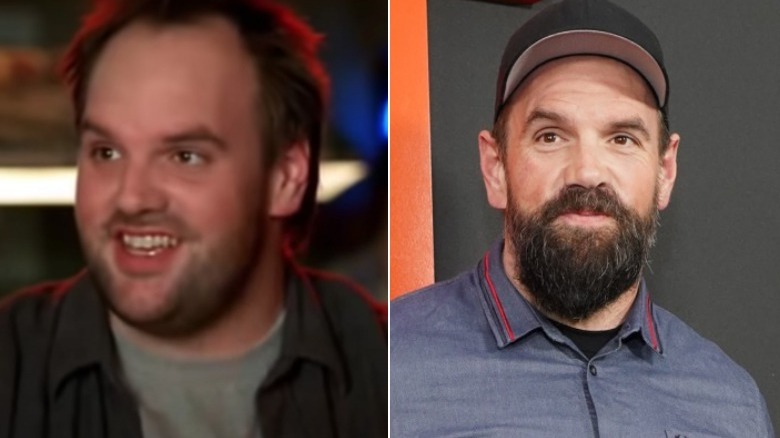 Rachel Luna/Getty & NBC
Ethan Suplee plays Earl's lovable brother Randy Hickey. The impressionable younger child following Earl's lead, Randy got mixed up in the same crimes. Lee and Suplee both got their starts in Kevin Smith's "Mallrats." This shared history may have bolstered their performances, allowing them to call on their on-screen chemistry to better portray the siblings.
Unlike Hickey, Suplee has not had many starring roles. Instead, he took on a host of memorable supporting parts in projects like "The Butterfly Effect," "American History X," and "Without a Paddle." Suplee's size served as a key characteristic of Randy, but after the show went off the air, Suplee went through a major physical transformation. He committed himself to a health and fitness journey and shed over 200 pounds while also gaining considerable muscle mass. Suplee is almost unrecognizable from his time on "My Name is Earl." You may have seen him in "Wilfred," "The Santa Clarita Diet," "The Ranch," or "The Wolf of Wall Street" and not even realized it was the same person.
Jaime Pressly as Joy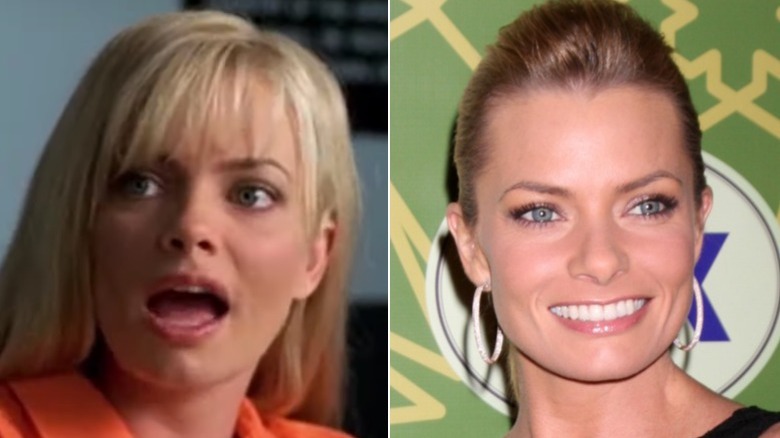 Kathy Hutchins/Shutterstock & NBC
Jamie Pressly starred in "My Name is Earl" as Joy Turner, Earl's on-again off-again lover who tricked him into marriage to raise a child that wasn't his before cheating on him and getting pregnant once more with another man's baby. After leaving Earl behind, she winds up marrying Darnell Turner. Pressly is the only member of the cast who won an Emmy for her work on the show. 
Before pursuing a career in acting, Pressly had different goals in mind. As a young girl, she spent more than a decade training to be a professional gymnast and dancer (via Edge). She eventually pivoted to a career in modeling, which led to the beginnings of her acting career with roles in movies like "Against the Law" and "Poison Ivy: The New Seduction."
In the years since "My Name is Earl,' you may have seen Pressly in the Fox sitcom "I Hate My Teenage Daughter" or the TV Land original series "Jennifer Falls." Like many of her "My Name is Earl" co-stars, Pressly also appeared on Gregory Thomas Garcia's next show, "Raising Hope." Of all her subsequent parts, she is likely best known for her performance on the sitcom "Mom," which ran for eight seasons on CBS and wrapped up with its final season in 2021.
Eddie Steeples as Darnell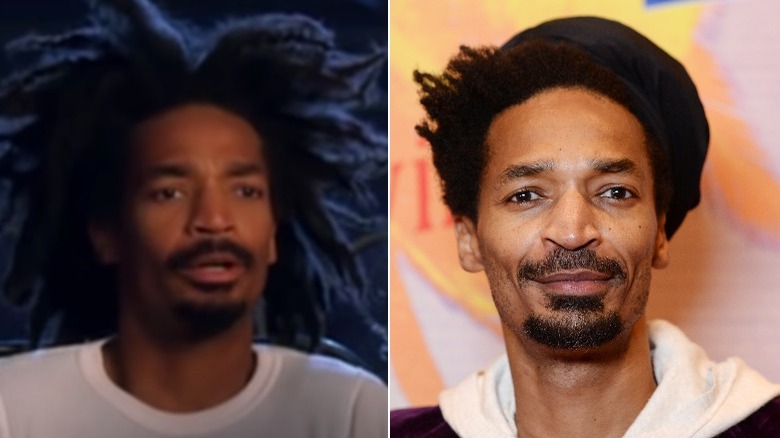 Amanda Edwards/Getty & NBC
Eddie Steeples played Darnell Turner, also known as Crabman due to his job at the local restaurant and hangout spot the Crab Shack. Darnell is the father of Joy's second child (or so viewers thought until the unresolved Season 4 cliffhanger called this into question) and becomes her second husband. He is a friendly and easy going person, though the shocking secret eventually comes out that he is in the witness protection program under an alias.
Steeples did not complete a lot of movie or TV jobs prior to landing the role of Darnell and had mostly appeared in smaller projects. Before "My Name is Earl," he was best known as the dancing office worker in the "Rubberband Man" commercials for Office Max. He hasn't had many major parts since the series concluded, only popping up in short films as well as features like "American Nightmares" and "Legs" in which he played the titular rock star Legs Johnson. He also collaborated with co-star Jason Lee again in the sequel "Alvin and the Chipmunks: The Road Chip." His two most significant appearances since playing Darnell were on "Raising Hope" and "The Guest Book," both helmed by the creator of "My Name is Earl."
Nadine Velazquez as Catalina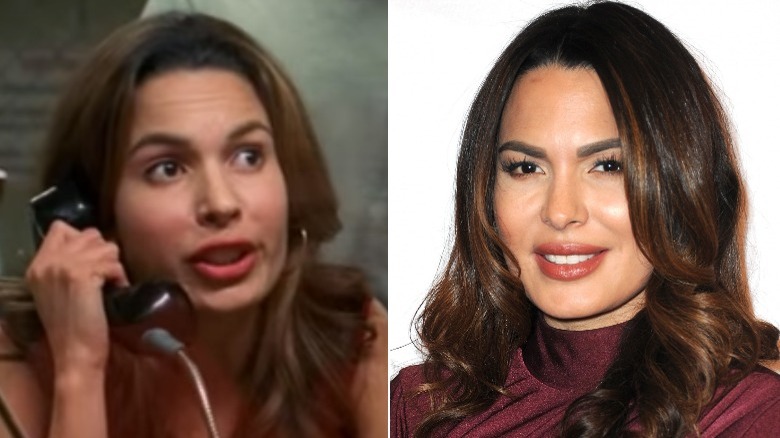 Albert L. Ortega/Getty & NBC
The final "My Name is Earl" series lead is motel maid and sex worker Catalina (Nadine Velazquez), who often gets mixed up in Earl's misadventures. Randy also has a huge crush on her for much of the show. Velazquez had only been acting for two years prior to landing the role of Catalina, which remains one of her biggest parts to date. Just like her "My Name is Earl" co-stars, Velazquez worked with Gregory Thomas Garcia again on both "Raising Hope" and "The Guest Book."
Since "My Name is Earl" ended, Velazquez has appeared in TV shows like "Scrubs," "CSI: NY." "Hawaii Five-O," "Z-Nation," and the Netflix revival of "Arrested Development." She has also enjoyed more significant recurring roles on "Hart of Dixie," "Major Crimes," "Six," "Queens," and "The League." In the realm of film, Velazquez has appeared in movies like "Ride Along 2" and "Snitch" alongside Dwayne "The Rock" Johnson. One of her most significant movie roles was as Katerina Marquez in the Oscar-nominated Robert Zemeckis movie "Flight."
Dale Dickey as Patty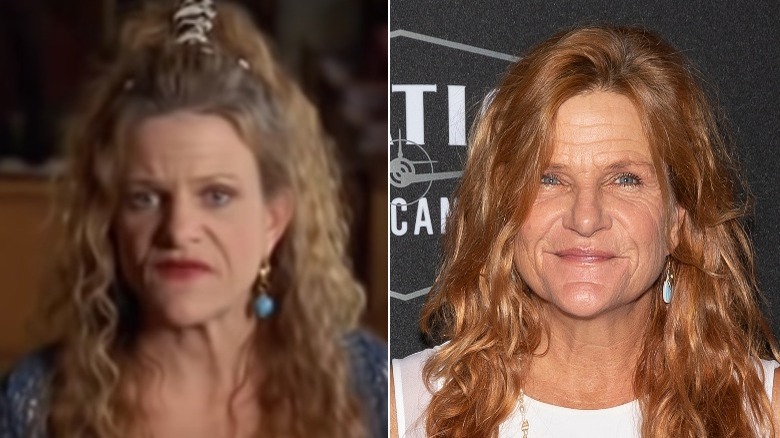 Ovidiu Hrubaru/Shutterstock & NBC
One of the most memorable recurring side characters on "My Name is Earl" is Patty, played by veteran character actor Dale Dickey. She is part of the show right from the pilot episode and appears intermittently in all four seasons. In Gregory Thomas Garcia's next sitcom, "Raising Hope," Dickey reprised the role of Patty in two episodes. Dickey's career as a character actor began in the mid '90s and remains strong today with her often appearing in several projects on an annual basis.
In the same year that "My Name is Earl" went off the air, Dickey played a notable supporting role in two episodes of "Breaking Bad." She has since acted in both large and small parts on major television shows such as "Grey's Anatomy," "Southland," "True Blood," "The Middle," "Justified," "Sons of Anarchy," "Vice Principals," "Weeds," "Shameless," and the recent Netflix original miniseries "Unbelievable." But Dickey doesn't just work on television projects. She has also appeared on the big screen in movies like "Iron Man 3," "Palm Springs," "Leave No Trace," "Hell or High Water," and "Super 8."
Noah Crawford as Young Earl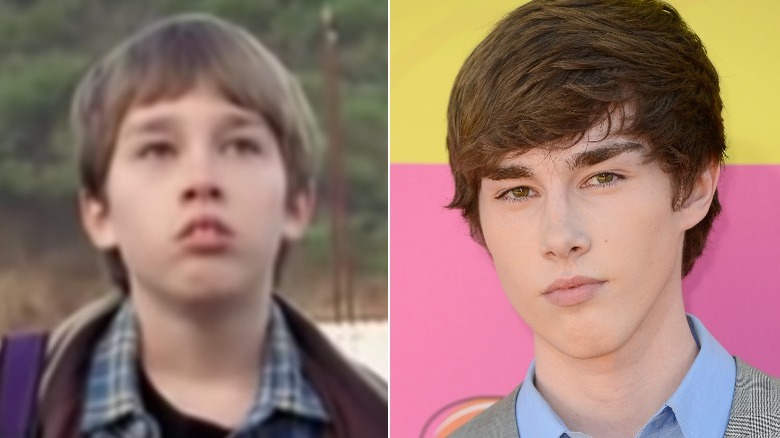 Frazer Harrison/Getty & NBC
"My Name is Earl" makes frequent use of flashbacks to showcase the sordid activities Earl got up to before learning about karma and turning his life around. Jason Lee portrayed Earl for many of these moments; however, certain situations requireed looking all the way back to Earl's childhood days. In those flashbacks, Noah Crawford played young Earl Hickey. Appearing in the pilot, Crawford was just 11-years-old when he first portrayed the youthful version of the protagonist and he continued to play the role in each of the show's four seasons.
As you might have guessed based on his age, Crawford's stint on "My Name is Earl" arrived early in his career, though he did appear in the made-for-TV movies "Locker 514" and "Abe & Bruno" before this. In the years since the show ended, Crawford has continued acting into adulthood. He turned up in individual episodes of the TV shows "Major Crimes," "Criminal Minds," "Rizzoli & Isles," and "Bizaardvark." He also played recurring characters in multiple episodes of the shows "The Friendless Five," "How to Rock," and "Those Who Can't" on TruTV.
Billy Gardell as Jeff/Billy Hoyne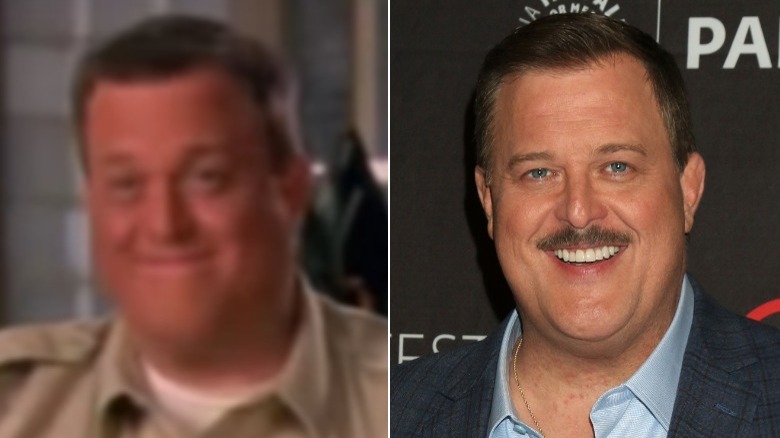 Kathy Hutchins/Shutterstock & NBC
Given how often Earl and the rest of the main cast participate in illegal activities, it comes as no surprise that they frequently wind up interacting with the police (including on the "Cops" TV show). One of the standout law enforcers is Jeff Hoyne, played by Billy Gardell. But this isn't Gardell's only role on the show. He also played Jeff's twin brother, Billy Hoyne, who works with Earl in an appliance store.
Gardell has done plenty of acting over the years, but he might be best known as a stand-up comedian. He began performing at the age of 17 (via USA Today) and continued stand-up alongside his acting career. Shortly after "My Name is Earl" concluded its final season, Gardell landed one of his biggest roles: Mike Biggs, one half of the titular romantic duo in the CBS sitcom "Mike & Molly," acting opposite Melissa McCarthy. "Mike & Molly" came to a close in 2016, but Gardell currently stars in another romantic CBS sitcom, "Bob Hearts Abishola."
Beau Bridges as Carl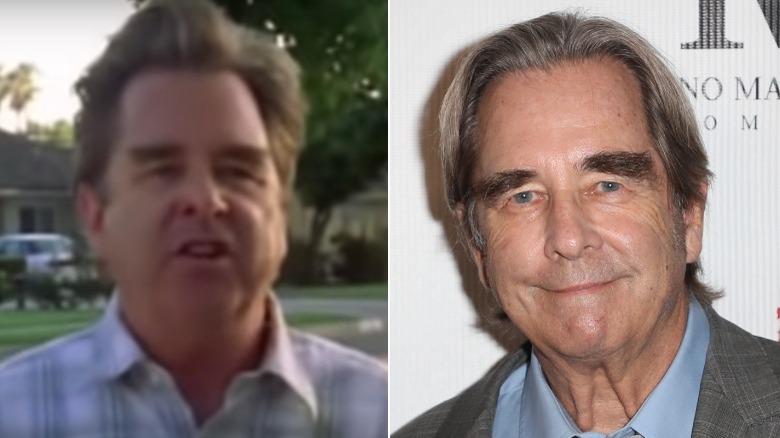 David Livingston/Getty & NBC
When it came time for "My Name is Earl" to introduce the parents who raised Earl and Randy to be the ne'er-do-wells they were before Earl's discovery of karma, the role of their father was played by Beau Bridges. Beau is the brother of actor Jeff Bridges, and both are the sons of actor Lloyd Bridges. Born into an acting family, Beau received his first acting credits in the late 1940s while he was still in single digits on movies like "The Red Pony" and "Zamba." He's led a long and successful acting career that continues on to this day.
Other television shows Bridges has been a part of in the years since the end of "My Name is Earl" include "Brothers & Sisters," "White Collar," "Franklin & Bash," "The Millers," "Masters of Sex," "Black-ish," and "Goliath." Major movies that Beau has appeared in recently include the likes of "One Night in Miami," "The Mountain Between Us," "Hit and Run," "Max Payne," and the Oscar winning "The Descendants."
Michael Rapaport as Frank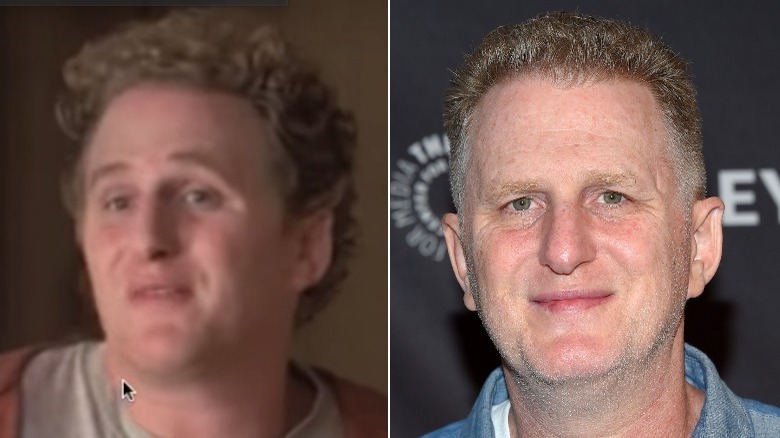 DFree/Shutterstock & NBC
Michael Rapaport played Frank Stump in "My Name is Earl." Frank is an important figure in the show's third season, which sees Earl incarcerated in prison throughout its duration. Frank is one of Earl's fellow prisoners, but the two had a great deal of history together before either of them landed behind bars. Earl's El Camino, Joy's trailer home, and Darnell's job at The Crab Shack all previously belonged to Frank.
Just like co-star Billy Gardell, Rapaport has led a dual career as an actor and stand-up comedian. He returned to the stage throughout his life and is currently touring with a new stand-up comedy show. In the years since "My Name is Earl," Rapaport has had recurring parts on a number of other television shows, including "Prison Break," "Justified," "The Mob Doctor," "Atypical," and "Life & Beth." He has also guest starred in individual episodes of major series like "Black-ish," "Louie," "Law & Order: Special Victims Units," "Royal Pains," "The Big Bang Theory," "Only Murders in the Building," and "Raising Hope."
Giovanni Ribisi as Ralph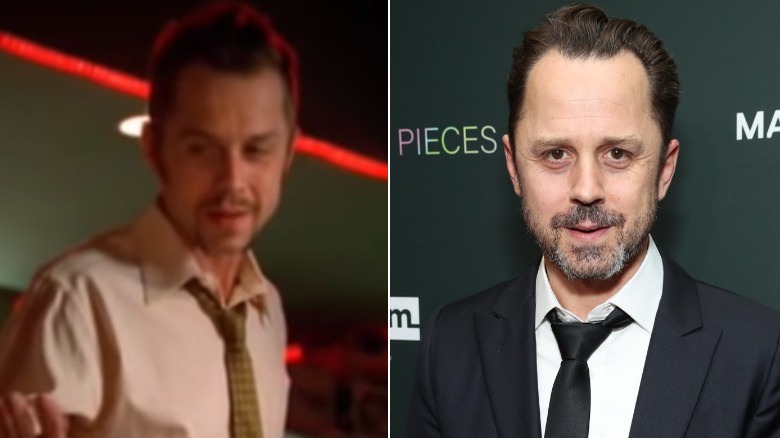 Rich Fury/Getty & NBC
Giovanni Ribisi took on the role of Ralph Mariano, an old friend of Earl's who served as a frequent partner in-crime in the past. Ralph moves in and out of Earl's orbit throughout the first three seasons of the show. His entry to season one follows his recent release from prison, but when Earl gets sent to prison in season three, he finds Ralph as his cellmate, back in prison for other crimes. Though he lost to Stanley Tucci for his part on "Monk," Giovanni Ribisi was nominated for the Primetime Emmy for Outstanding Guest Actor in a Comedy Series for his portrayal of Ralph on "My Name is Earl."
Ribisi's acting career began in the 1980s when he was working under the name Vonni Ribisi. His largest television project since "My Name is Earl" was the lead role in the Amazon Prime original series "Sneaky Pete," which ran for three seasons between 2015 and 2019. His most recent television project was co-starring in the Netflix original series "On the Verge." Ribisi has also acted in a number of major movies in recent years, including "Contraband," "Ted" and its sequel, "A Million Ways to Die in the West," "Gangster Squad," "Selma," "Avatar," and "Public Enemies."
Raymond Cruz as Paco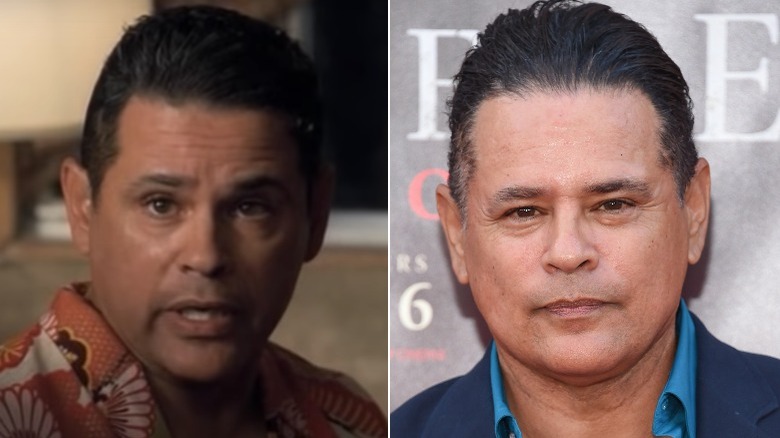 DFree/Shutterstock & NBC
Paco is another criminal in Earl's orbit who works with Frank to rob a casino and kidnap Howie Mandel, who played himself in the episode. They both get caught and wind up in prison. Paco holds an obsessive love for Catalina and the sight of her leads him to crash two separate vehicles and get sent to prison twice.
Cruz began acting in the late 1980s under the name Raymond Garcia before switching to Ray Cruz and later settling on Raymond Cruz. He landed the role that he is best known for the same year he wrapped up his involvement with "My Name is Earl" — the volatile Tuco Salamanca on "Breaking Bad." He went on to reprise the role in the "Better Call Saul" spin-off prequel series. Cruz has also appeared in the television shows "CSI: Miami," "The Closer," "Get Shorty," and "Major Crimes."
Abdoulaye NGom as Nescobar-A-Lop-Lop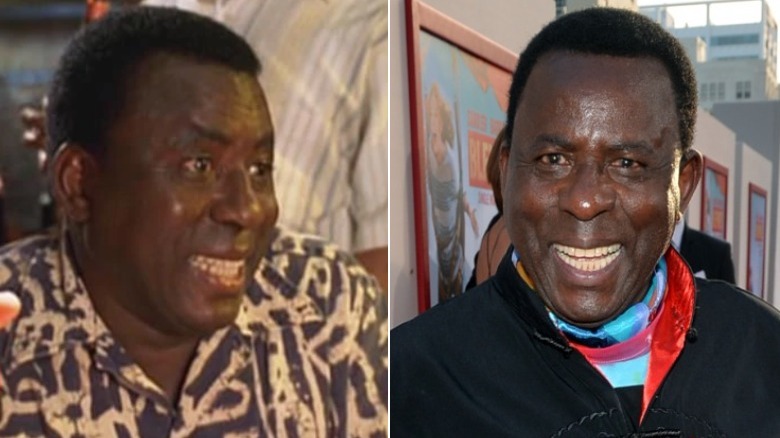 Alberto E. Rodriguez/Getty
One of the most unforgettable side characters on "My Name is Earl" is the Congo immigrant Nescobar-A-Lop-Lop who first joins the show as a student in Earl's ESL class. He successfully learns English and becomes friends with Earl, popping back up from time to time in each of the show's four seasons. Nescobar was played by Abdoulaye NGom, who is a Senegalese-born actor and polyglot in real life.
"My Name is Earl" remains one of NGom's largest roles to date. He appeared in movies and TV shows beforehand and continued acting afterwards with his most recent movie role credited as "Senegalese Tourist" in "The Greasy Strangler." He also acted in the comedy movies "Grandma's Boy," "Blended," and "That's My Boy." Like many of his "My Name is Earl" peers, NGom appeared in "Raising Hope." Unlike the others (aside from Dale Dickey), NGom returned as Nescobar-A-Lop-Lop.