Twilight Of The Mallrats - What We Know So Far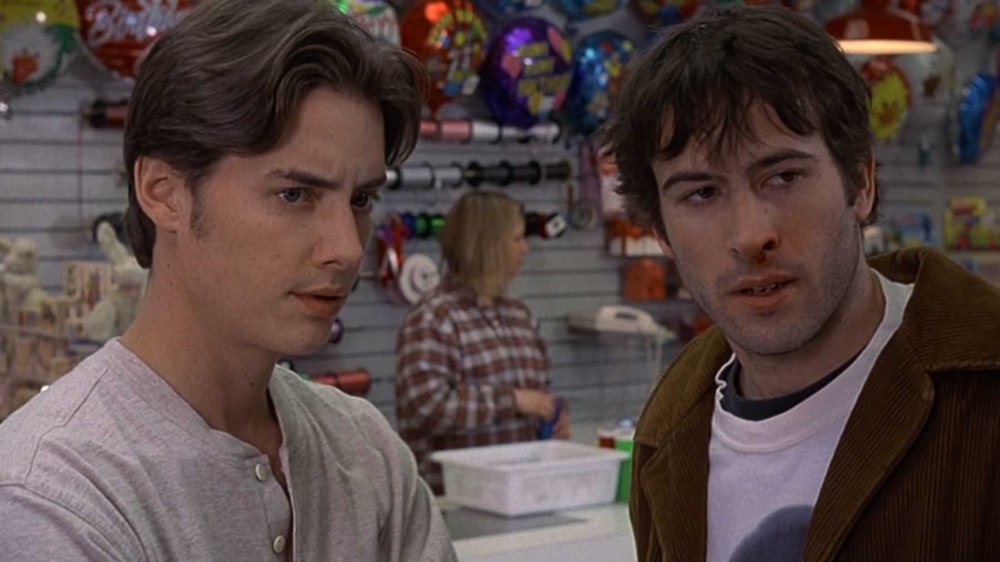 Universal Studios
Kevin Smith has been waiting years to make this announcement, but ladies and gentlemen, a Mallrats sequel is finally on the way.
On the very last day of 2019, the writer and director of the '90s pop culture phenomenon Mallrats took to his Instagram account to share the news that the sequel film, which has been titled Twilight of the Mallrats, is starting production in 2020. "It's gonna be hard for 2020 to measure up to 2019 — but I'm off to a fun start by writing stuff for Brodie Bruce & Co. to say in the new script I'm calling TWILIGHT OF THE MALLRATS!" Smith wrote as part of the lengthy caption attached to an image of him unleashing his inner Star Wars nerd.
This isn't the first time Smith has tried to get a Mallrats follow-up off the ground. Smith's first attempt came in 2015, when he tried to create a 10-episode series after failing to sign a movie deal with Universal, which distributed the first film. Unfortunately, the Mallrats series, entitled MallBrats, also fell through. Thankfully for fans, Smith has never been one to give up on a sequel (look at Clerks 3 and Jay and Silent Bob Reboot as perfect examples of Smith's resilience), and seems determined to make Twilight of the Mallrats happen. 
Though details are pretty scarce for now, here's what we know so far about Twilight of the Mallrats.
What's the release date for Twilight of the Mallrats?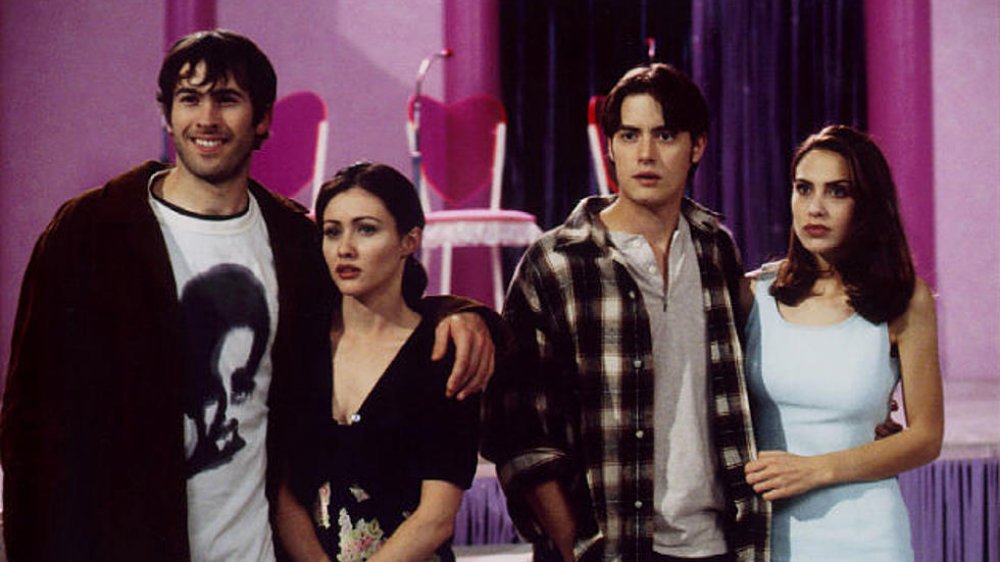 Universal Studios
Given that Kevin Smith has marked writing the script for Twilight of the Mallrats down on his to-do list for 2020, the film won't exactly be hitting the silver screen anytime soon. The script must first be completed, then go through the editing process and undergo any necessary revisions, before the next steps of the production process can happen — the most important of which are locking in the cast and hiring crew members. With so much still to get in order, fans should probably expect filming on Twilight of the Mallrats to start no sooner than mid to late 2020 at the very earliest.
That considered — and bearing in mind that Smith still has to find a production company to buy into his idea, something that didn't exactly work out the last time he tried — a release date for Twilight of the Mallrats probably be around summer 2021. 
Who's in the cast of Twilight of the Mallrats?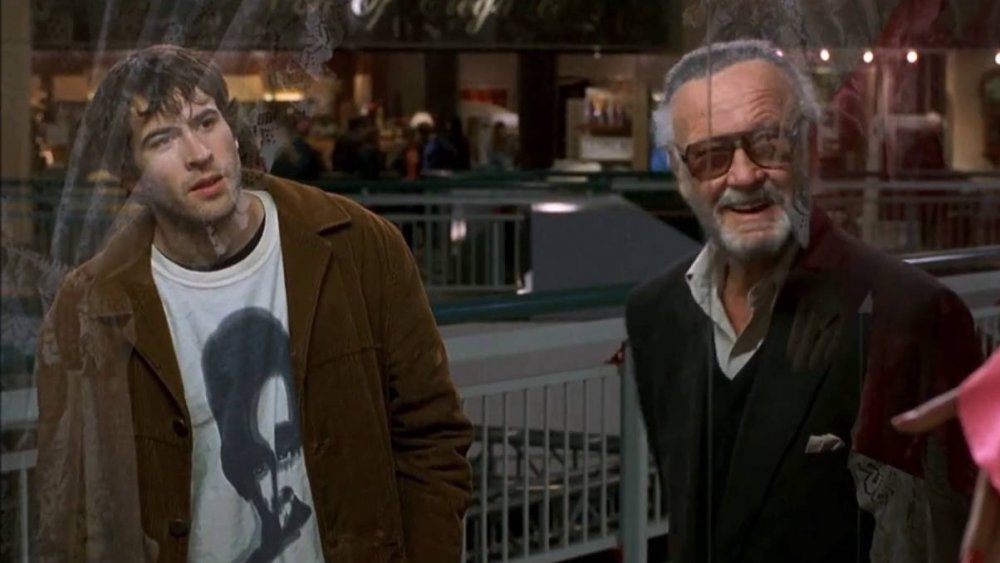 Universal Studios
The original Mallrats film from1995 saw high school best friends Brodie Bruce (Jason Lee) and T.S. Quint (Jeremy London) dumped by their girlfriends on the same day, and deciding to wander around the mall for the day. Whether or not Lee or London will return to reprise their roles for Twilight of the Mallrats is unknown, but fans should be prepared for them to definitely no longer be in their teens if they do.
Other O.G. cast members include Shannen Doherty (who played Brodie's girlfriend Rene Mosier), Claire Forlani (Quint's girlfriend Brandi Svenning), Joey Lauren Adams (Gwen Turner), Renee Humphrey (Tricia Jones), Ethan Suplee (Willam), and even the likes of Stan Lee (as himself) and Ben Affleck (as a smarmy 25-year-old named Shannon Hamilton). It seems most likely that Twilight of the Mallrats will follow the lives of either Brodie and Quint or a completely new cast of characters, so while some of the supporting characters may make appearances for sentimentality's sake, they probably won't play as important roles as they did in the first film.
What's the plot of Twilight of the Mallrats?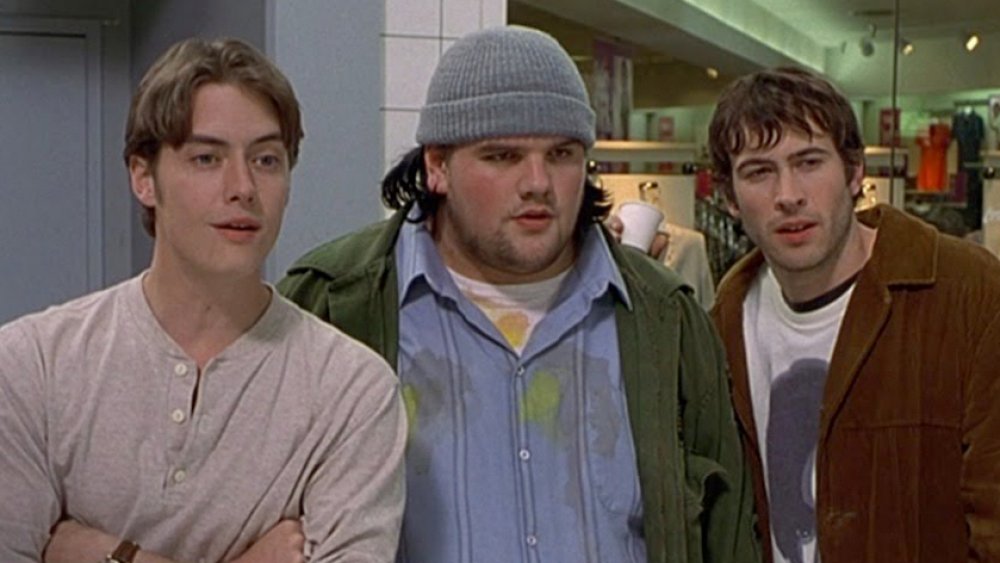 Universal Studios
No plot information about Twilight of the Mallrats has yet been revealed, but Kevin Smith has previously shared his vision for a Mallrats follow-up. In 2015, before MallBrats was scrapped, Smith spoke to Digital Spy about the series he was trying to develop. "It's a two-generational tale about Brodie and his daughter — and so the basis is, 'I'm a guy who worships at the altar of the mall, I grew up in it, it makes me feel young', and she's like, 'Why aren't you on Amazon?'" he shared. "That's kind of the two distinct flavors of the show, but it really tells this very long story about a family that falls apart but comes back together."
It could make for quite an interesting — and, of course, funny — film, but whether or not Smith still wants to go down that storyline is yet to be seen. Smith hasn't shared anything about the Twilight of the Mallrats plot as of January 2020, as he's presumably still untangling the ideas in his brain, but this may be in the back of his mind as a possible narrative. If he does go in this direction, it will need some condensing, considering that plan was intended for a series and not a film.
"I had 90 minutes to tell the story when I was doing it as a feature, now I have five hours — 10 half-hour episodes," he said at the time. "I get to really develop the characters." 
A film provides much less time for that, so Smith will have quite the task to trim things back down again to the 90-minute standard.