Have Will Smith And Chris Rock Spoken Since The Oscars?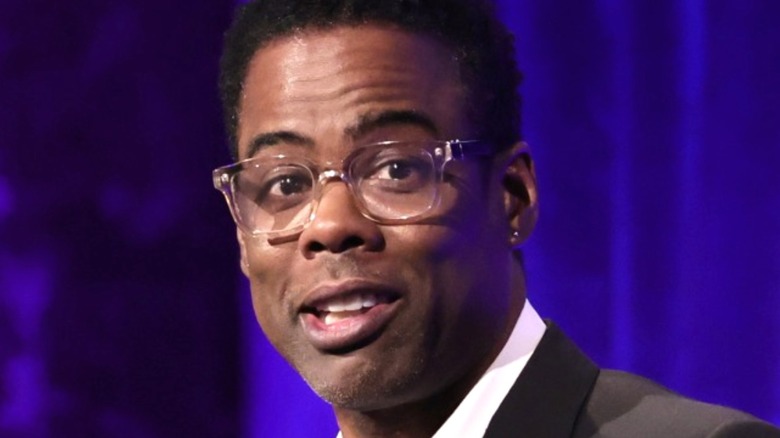 Jamie Mccarthy/Getty
It's been a few days since "the slap heard around the world" at the 2022 Oscars, and people still don't know whether Chris Rock and Will Smith have spoken since the incident. On Wednesday, March 30, Rock finally gave the public some answers.
"I'm still kinda processing what happened," Rock told a stand-up audience at Boston's Wilbur Theatre, where he was performing as part of his Ego Death World Tour. It was Rock's first public appearance since the Academy Awards, when he made a joke about Smith's wife, Jada Pinkett Smith, and got slapped by the "King Richard" star as a result.
"At some point, I'll talk about that s***," he said, before starting his first set. At Rock's second show, the legendary actor and comic reportedly revealed whether he and Smith, or anyone else from the actor's camp, had spoken to one another. And the answer might surprise some.
It doesn't appear that Chris Rock and Will Smith have spoken since the Oscars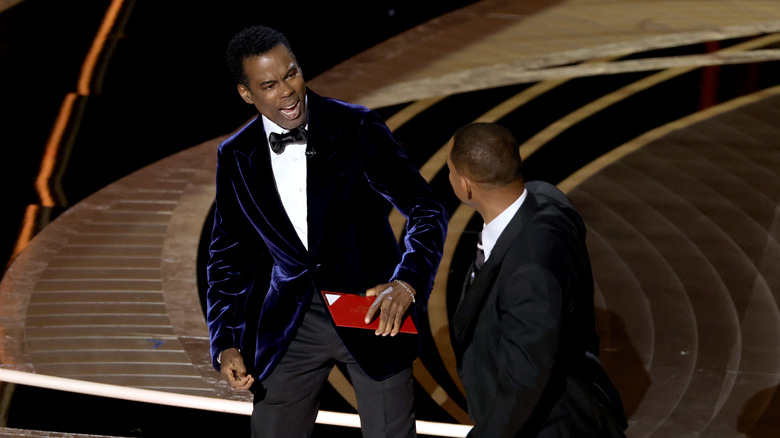 Neilson Barnard/Getty Images
According to Deadline, it appears that Chris Rock and Will Smith have not spoken to one another since the Oscars slap, despite claims from unconfirmed sources and reports saying they did (via Billboard).
"I haven't talked to anyone despite what you may have heard," Rock reportedly said during his second Wednesday night show at the Wilbur Theatre. Sources told Deadline that much like his first performance earlier in the evening, Rock refrained from directly harping on the Oscars incident, instead revealing that his daughter's rejection from her "first choice school" was the real bummer of the week.
Rock had been presenting the Academy Award for documentary (feature) on Sunday night when he began talking about people in the audience, including Javier Bardem and Penelope Cruz. Spotting Smith's wife, Jada Pinkett Smith, in the crowd, the comedian then said, "Jada, I love you. 'G.I. Jane 2,' can't wait to see it." The joke was aimed at Jada's baldness, which is caused by her having alopecia. Will stormed onstage moments later, and the rest is now history.