Grey's Anatomy Season 19 - What We Know So Far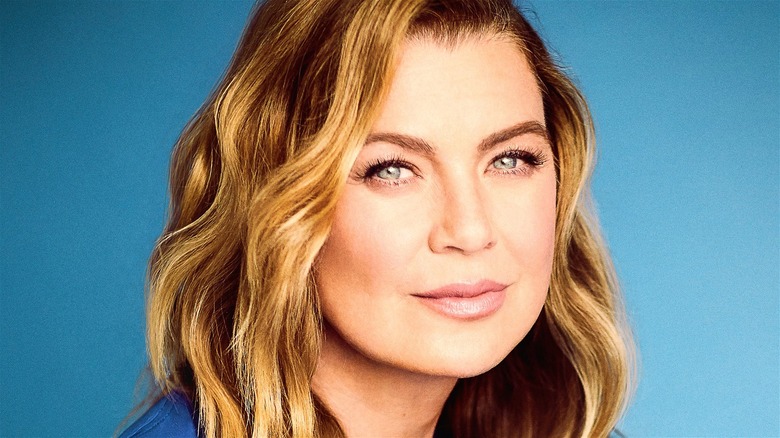 ABC/Mike Rosenthal
It's reaching the point where it's becoming difficult to remember a time when "Grey's Anatomy" wasn't on the air. Debuting in 2005, the medical drama is currently in its 18th season and it is showing no signs of slowing down as Season 19 is already on the way. Led by Ellen Pompeo as Dr. Meredith Grey, the Shonda Rhimes-created series follows the personal and professional lives of the medical staff working at Grey Sloan Memorial Hospital in Seattle.
Despite consistently solid ratings and successful spin-offs, it remains to be seen exactly how long ABC can keep the "Grey's Anatomy" train running, especially with lead actor and producer Pompeo admitting last year she was trying to convince producers behind the scenes that it was time to end the show (via Insider). Fans can at least look forward to Season 19 of the drama though, and here is everything they need to know about the new season so far. 
Ellen Pompeo will be returning for Grey's Anatomy Season 19
Like any series deep into its run, "Grey's Anatomy" has gone through its fair share of casting changes, but one of the constants on the show has been Ellen Pompeo as Dr. Meredith Grey. With the actor recently expressing she felt it was time to put the series to rest, it was a question as to whether she would return for the confirmed Season 19, but Pompeo recently closed her deal for a return (via Deadline).
Also coming back are Chandra Wilson as Miranda Bailey and James Pickens Jr. as Richard Webber. The two actors and Pompeo represent the only remaining original cast members holding on in the world of "Grey's Anatomy." 
The plot of Season 19, according to ABC, "will explore the ever-expanding world of modern medicine through the eyes of beloved returning and new characters," though nothing more specific is known about the story as of yet. 
Season 18 still needs to wrap up, having returned in February. One plot element that is known is that Season 19 will take place in a post-COVID-19 world, just as Season 18 of the series has done after heavily focusing on the pandemic for Season 17. 
The release date for "Grey's Anatomy" Season 19 is not yet known, but fans can most likely expect the premiere sometime in the fall, which is typically when the show kicks off a new season.