Ellen Pompeo's Surprising Grey's Anatomy Remarks Should Have Fans Concerned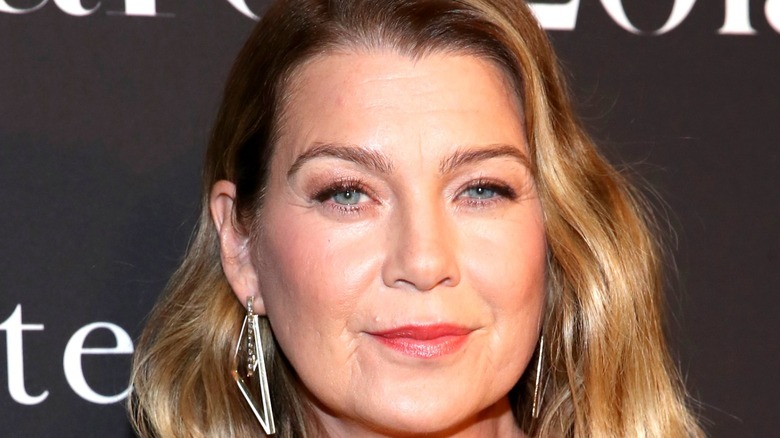 Shropshire/Getty
After 18 seasons and close to 400 episodes, ABC's hit medical drama "Grey's Anatomy" is seemingly still going strong (via IMDb). Since its debut in 2005, the series has raked in millions of views per episode and remains TV's number one show in the 18-49 demographic, per THR. Over the course of the show's long run, fans have seen the eponymous Dr. Meredith Grey, played by Ellen Pompeo, conquer just about every scenario you can think of. She narrowly survived the COVID-19 pandemic in Season 17, not to mention a plane crash, sinkhole, active shooter, and more.
Pompeo has no doubt seen her character go through a lot during the series' 18 seasons, and the actress has been vocal about the show's eventual end. Many fans thought the end was near when Season 17 saw the return of several key characters such as Derek (Patrick Dempsey) and George (T. R. Knight), and then Addison (Kate Walsh) in Season 18. While Pompeo has been teasing that her time is near on "Grey's Anatomy" for quite a while now, her latest comments on the matter should have fans especially worried.
Ellen Pompeo is ready for pursuits outside of Grey's Anatomy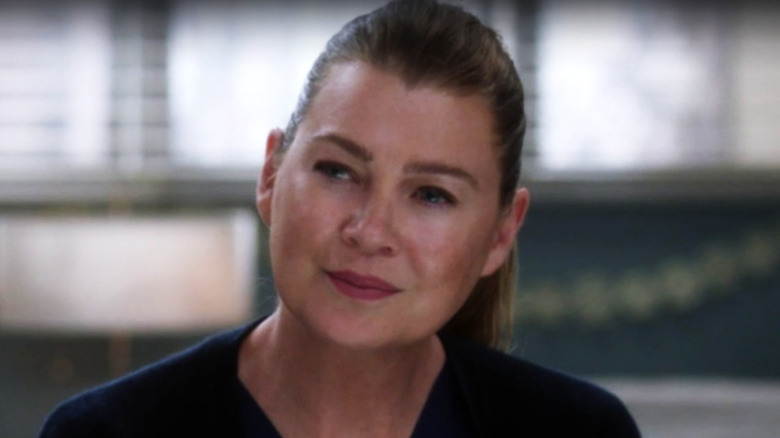 ABC
In the past, "Grey's Anatomy" lead Ellen Pompeo has stuck by the sentiment that when she and the series' creator, Shonda Rhimes, are ready for the show to end, it'll end. In 2017, she told Variety, "The story is about Meredith Grey's journey and when I'm done, the show will end."
While fans may not be ready to say goodbye to the doctors of Grey Sloan Memorial Hospital, it seems that Pompeo is ready herself. While promoting her company, Betr Remedies, Pompeo told Insider, "I've been trying to focus on convincing everybody that ["Grey's Anatomy"] should end." But apparently, it's a bit difficult to end a show as massively successful as this one. "​I feel like I'm the super naive one who keeps saying, 'But what's the story going to be, what story are we going to tell?'" Pompeo explained. "And everyone's like, 'Who cares, Ellen? It makes a gazillion dollars.'"
With these remarks, it seems Pompeo may be hoping to switch gears to her activism work outside of "Grey's Anatomy." According to Insider, Pompeo serves as a cofounder and chief impact officer of Betr Remedies, a company that strives to provide safe, "prescription medications to underserved communities." Pompeo also uses her podcast "Tell Me with Ellen Pompeo" to provide a safe space for marginalized voices. With no news yet on Season 19, "Grey's Anatomy" fans will have to patiently wait to see when the series will come to an end.