Dead Snow Director Wants To End His Trilogy With 'Zombie-Hitler'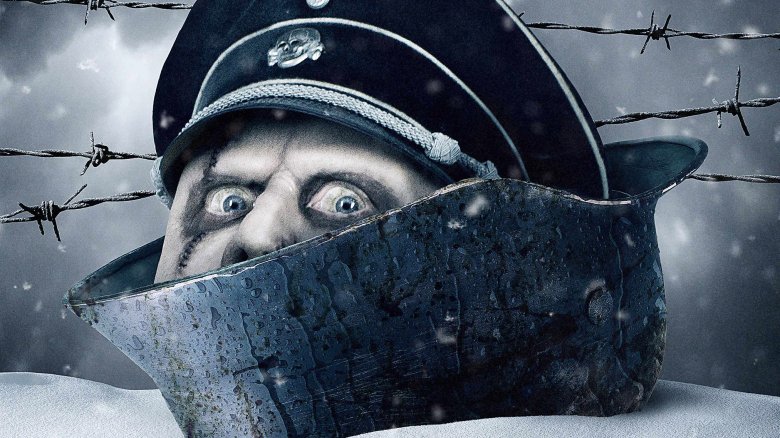 365
There's never been a better time for Hitler to come back and die again. 
The outrageous Nazi zombies horror movie Dead Snow and its sequel Dead Snow: Red vs Dead will end its series run with the inauspicious return of "Zombie-Hitler", the movies' director said according to Entertainment Weekly.
The Dead Snow films are a duo of cult hits filmed in Norway and Iceland by Norwegian director Tommy Wirkola, with the first released in 2009 and the sequel following in 2014. According to Wirkola, he firmly intends to return to the franchise "in a few years" to cap off the unlikely trilogy with the zombie revival of Nazi leader Adolf Hitler.
"Just so you know, if you're a fan of the Dead Snows, we're hoping to make a third one in a few years," Wirkola said. "We've got to finish the trilogy, so I'm very excited about that. We've got to finish what we started, all of us!"
While the first two movies were filmed in icy polar regions of the world, Wirkola says that in addition to bringing back chief Nazi and failed human being Adolf Hitler, the setting for the sequel may change things up as well. "We have some ideas. I think it's natural to maybe put some of the story in South America, where a lot of the Nazis fled, of course. We've got to top what we've done before, we have to bring back Hitler as well. Zombie-Hitler. That just feels natural."
While Wirkola seems enthusiastic about pursuing a finale to his unique franchise of the undead, he certainly has his hands full at the moment, working on a television adaptation of his film Hansel and Gretel: Witch Hunters as well as his own superhero movie with Irredeemable. His newest feature, What Happened to Monday, is now streaming on Netflix, and you can watch the trailer here.
News on the latest Dead Snow will probably be long in coming. While away the wait by perusing some of the other unheralded great films in our feature on the hidden gems of Netflix.