Hansel And Gretel: Witch Hunters TV Pilot Moving Forward With New Cast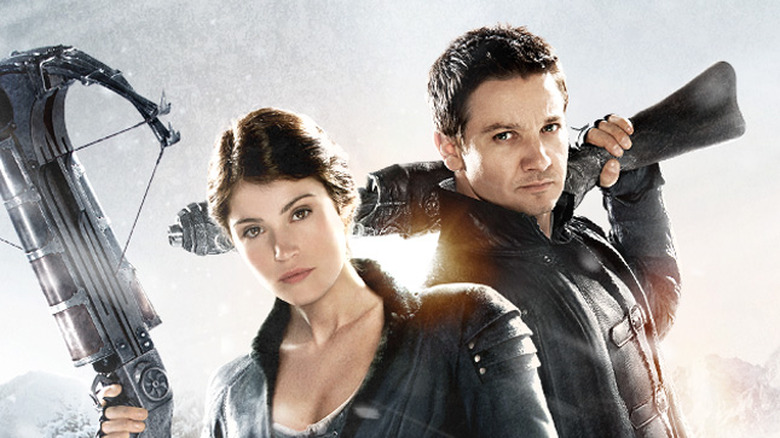 Prospects for a big-screen sequel may be dead and gone, but Tommy Wirkola is bringing his unexpected 2013 hit Hansel and Gretel: Witch Hunters to TV with a new cast, the Dead Snow director revealed in an interview with all-things-horror website Bloody Disgusting.
"As far as I heard now, the film is pretty much dead," said Wirkola, discussing the current status of the project, before revealing he had re-teamed with the film's producers to pursue a TV adaptation of the material. "We're developing it into a TV show with Paramount and MGM, who are the studios who financed it, so Mark Verheiden is writing the pilot as of now."  
"We're hoping to take it out to networks in the near future," Wirkola added.
Verheiden has a history with Hollywood genre fiction that spans decades, having served as a producer and writer for such well-known properties as Smallville, Battlestar Galactica, Constantine, Heroes, and Daredevil. Wirkola says that he himself will direct the pilot from Verheiden's script. 
After calling the action-horror remix of the classic fairy tale "an idea that really suits television", Wirkola confirmed that the project would be moving forward without the involvement of original movie stars Jeremy Renner and Gemma Arterton.
"It's gonna be re-cast and it's gonna be a little bit of a reset on that front, but both Paramount and MGM have been really supportive and really encouraging actually to push the tone as much as we want and keep it R-rated," Wirkola said. "So far they've been really supportive of how far we wanna take it."
We'll see when the pilot is completed whether or not it gets ordered to series. Should it be so fortunate, it will enter the same canon as other classic horror movies turned modern-day TV shows such as From Dusk Til Dawn and The Exorcist. 
Wirkola's latest film, the multiple Noomi Rapace-starring What Happened to Monday, is now streaming on Netflix—check out the trailer for the thriller here. If you're itching for a guns-and-blood-and-action fix right now, check out our feature on the 21 best action movies you need to see.