How Disney Fans Really Feel About The Encanto Performance At The 2022 Oscars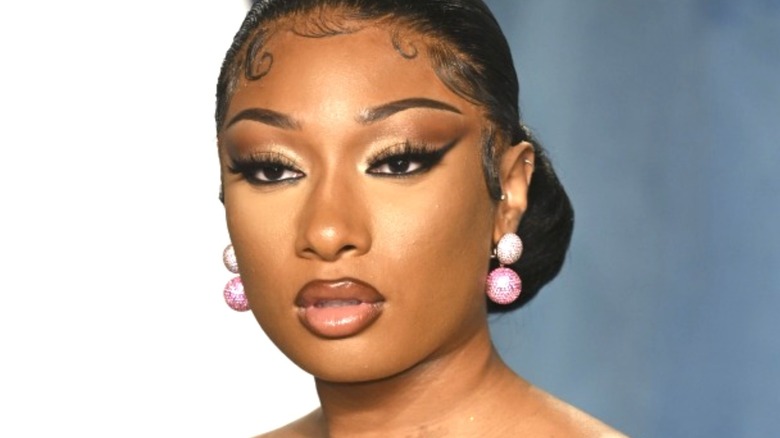 Karwai Tang/Getty
Disney's "Encanto" took the world by storm in late 2021, and managed to make around $228 million in its opening weekend (via The Numbers). Following the exploits of the Madrigal family, "Encanto" is a tale of family, history, and expectations. However, to augment this potent story of understanding, the Madrigals are generally gifted a unique and useful ability. One member of the family can change the weather based on their mood, another can shape-change at will, and another is gifted incredible strength. The main character Mirabel (Stephanie Beatriz) is unfortunately devoid of any real super power, but her love for her family and the urge to see them succeed is her primary motivation.
The soundtrack for "Encanto" is also a masterpiece, and the hit song "We Don't Talk About Bruno," penned by Lin-Manuel Miranda, is the first Disney song in almost three decades to reach No. 1 on Billboard's Top 100 list. Considering the runaway popularity of the catchy songs from "Encanto," it was an obvious choice for a musical act at the 2022 Academy Awards.
However, it seems like fans of the hit movie have some thoughts when it comes to the live-action version that was presented at the Oscars, and there definitely seems like there is a reoccurring sentiment.
Fans did not like the changes made to the popular song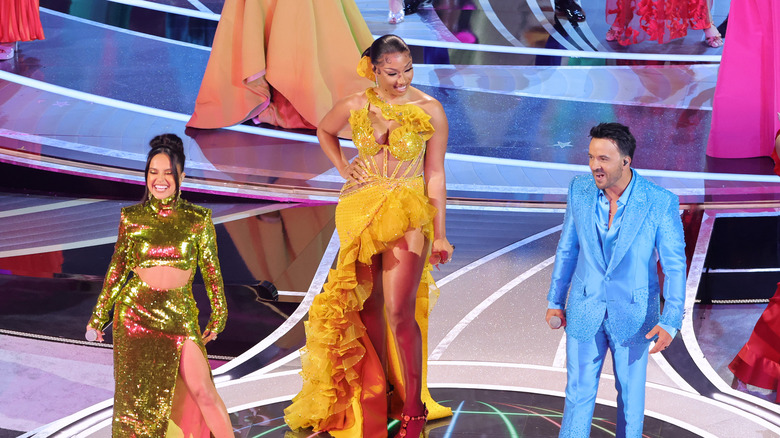 Neilson Barnard/Getty Images
Taking to Reddit to express their opinions about the Academy Awards version of "We Don't Talk About Bruno," Reddit user u/Dragoevan started the conversation by saying, "I was very [disappointed] personally because instead of doing a regular/good cover of the song they changed the entire lyrics and shortened it a lot." This statement opened up the proverbial floodgate, and caused several others to respond and share their thoughts regarding the changed version of the song, which took several liberties with the original, adding Megan Thee Stallion along with tons of different lyrics.
Redditor u/Minsyal stated, "That was awful. It's almost like... they hyped it up to get viewers up this year... and then made it about themselves." Several Reddit users like u/bjwgbrg made the joke that "we do not talk about the Oscars," making a reference to the song in question.
Reddit user u/sarah_hawkes_28 similarly wrote, "A complete and utter disappointment. It had something of the beat of the original and little else of it." User u/Abriel_12 added, "What really makes me disappointed was that all the actual VA [voice actors] were left out at the end of the song while 3 nothing to do with 'Encanto' stayed in the middle front."
The majority of the comments show that fans of "Encanto" weren't the biggest proponents of this new iteration of "We Don't Talk About Bruno." It seems like people turned on the Academy Awards to see a beloved song, but instead got a remix that nobody asked for.