The Chicago P.D. Season 3 Scene That Went Too Far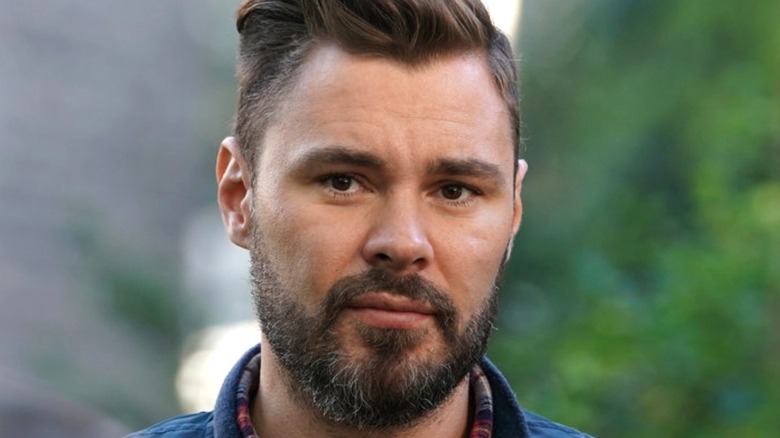 Lori Allen/NBC
Part of Dick Wolf's popular One Chicago franchise, the long-running cop drama "Chicago P.D." looks at the inner workings of the titular police department's Intelligence Unit, run by Detective Sergeant Hank Voight (Jason Beghe). Voight is a complex character, a temperamental and mercurial cop who was once thought to be dirty, who is also loyal to the officers who serve in the unit. His dedication to the job means, however, that he's crossed the line several times in pursuit of justice. Other unit team members, like the confident Detective Jay Halstead (Jesse Lee Soffer) and the overeager rookie Adam Ruzek (Patrick John Flueger), aren't quite as headstrong. However, even they still care deeply about the badge.
At this point, "Chicago P.D." has been an NBC mainstay for nearly a decade, with the show's 9th season now airing. However, the series has been subject to criticism for its portrayal of police corruption and brutality, including Voight's use of the torture device known as "the cage." One Season 3 episode stands out for how it tries to deal with such subjects.
The episode Justice mishandles its storyline about police shootings
The "Chicago P.D." episode "Justice" attempts to tell a "ripped from the headlines" style contemporary story about police violence and race. The late Season 3 installment depicts the aftermath of Officer Burgess (Marina Squerciati) shooting an African-American teenager, Michael Ellis (Kelvin Harrison Jr.), after her partner Sean Roman (Brian Geraghty) is injured. The show is entirely on Burgess' side, though, as the team races to collect evidence on Michael, who as it turns out, really is guilty.
The resolution is especially unsettling because the show references Laquan McDonald, an actual Black 17-year-old who was shot and killed by the police while walking away from them (via The Huffington Post). Yet, "Chicago P.D." is using a real case of excessive force to tell a fictional story about the police being unfairly persecuted. Michael's motivation even turns out to be his anti-cop sentiment, and the scene at the end of the episode where he tearfully takes the stand feels especially exploitative.
The show wants to discuss cops using justified force while acknowledging the underlying issues of racism and discrimination. But ultimately, the show undermines itself by framing the Intelligence Unit as overwhelmingly correct. It especially doesn't help that, according to an analysis by CiCo3, many of the storylines in Season 3 play into tropes of African Americans being involved with drugs, gangs, and other forms of criminality.