The Most Heartbreaking Burgess Moment From Chicago P.D.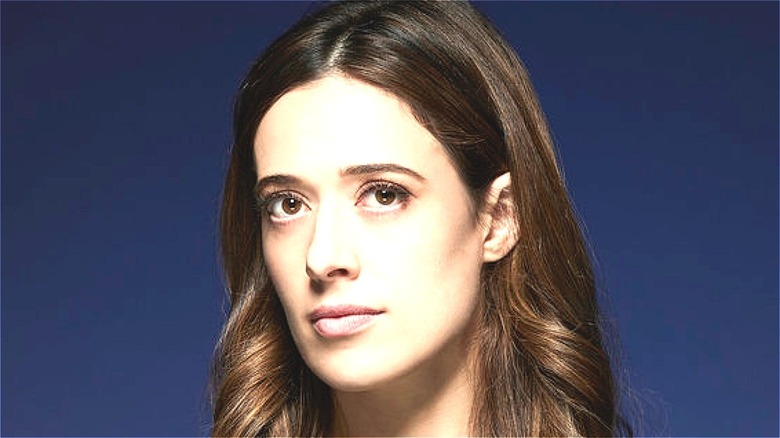 Art Streiber/NBC
Officer Kim Burgess (Marina Squerciati) has been put through the wringer during her nine-season long stay on NBC's "Chicago P.D." Known for her kindness toward others, the world has not been kind with her and she has suffered through much heartbreak. Her niece Zoe Silver (Aimee Laurence) nearly dies in a bombing during Season 1, and Kim is subsequently shot. Her on-again, off-again relationship with Adam Ruzek (Patrick John Flueger) has led to a broken engagement and many moments of crushing disappointment. Her other boyfriend, Sean Roman (Brian Geraghty) breaks up with her when he leaves Chicago for San Diego in Season 3, which also deprives her of a partner on the beat. 
And that's just the beginning. More and more awful things unfold around Kim and the people she most cares about as the series progresses. Kim has been physically assaulted and left for dead on multiple occasions, most recently during Season 8's "The Right Things." But one plotline fans think is the most heartbreaking thing that Kim's ever endured.
Burgess' miscarriage touched a lot of viewers
Content warning: This article discusses intense scenes involving miscarriage.
When fans found out during the Season 7 premiere, "No Regrets," that Kim was pregnant thanks to an unseen romantic encounter during Season 6 with Ruzek, they were thrilled for the hard-luck character. Even though she struggled with being stuck on desk duty operating the city's 9-1-1 line, fans hoped she would make it through the pregnancy happy and healthy. 
But Kim's instinct for helping others get the best of her, and during "I Was Here," she responds herself to a call from a girl who had been kidnapped by a human trafficking ring. In the ensuing brawl, Kim miscarries. She sobs as she's picked up by Ruzek, hiding her face against his shoulder. Soon she's seen in the hospital coping with the aftermath of her loss, the sound of a doctor confirming her miscarriage becoming nothing more than background noise to her.
Fans still describe rewatching the episode as a heartbreaking experience.  "I never realized when Adam picked up a sobbing Kim, it sounded like she cried 'it hurts' into his shoulder when he carried her away," noted a Reddit user posting to the "Chicago PD" subreddit, who also declared that the episode is "brutal" to rewatch. Other fans question if the miscarriage was necessary as a plot device. "They put her character through a lot and I was hoping they'd let her have this," said u/leixo18 in their post about the topic. 
Others chimed in on the plot being too intense; u/Brit2thefuture wrote, "As if Kim and Adam hadn't already been through enough!" and u/FlimsyManagement wrote, "It was super brutal and very devastating to see but it propelled their individual stories forward in a really good way."
Since her miscarriage, Kim has become a foster guardian
In the wake of her miscarriage, Kim continues to be in Adam's orbit. She has since become the guardian of Makayla Ward Burgess (Ramona Edith Williams), the child of a man on death row who murdered Makayla's mother and grandmother in front of her. Kim shares custody of the child with Adam. But unfortunately, it looks like her family with Makayla is in jeopardy, and Kim will encounter yet another roadblock to happiness.
During the recently-aired Season 9 episode "Home Safe," Burgess and Ruzek are horrified when Makayla tells them that a man has been coming to the fence at her school during recess to give her stickers. They soon learn that the man is Theo Morris. Theo is Makayla's uncle from her father's side of the family. He soon makes it clear that he's planning to file for full custody of the child.
Will Kim ever get to be happy? "Chicago P.D." fans will have to stay tuned to find out.