Jim Carrey Has The Hottest Take Yet On Will Smith's Oscars Slap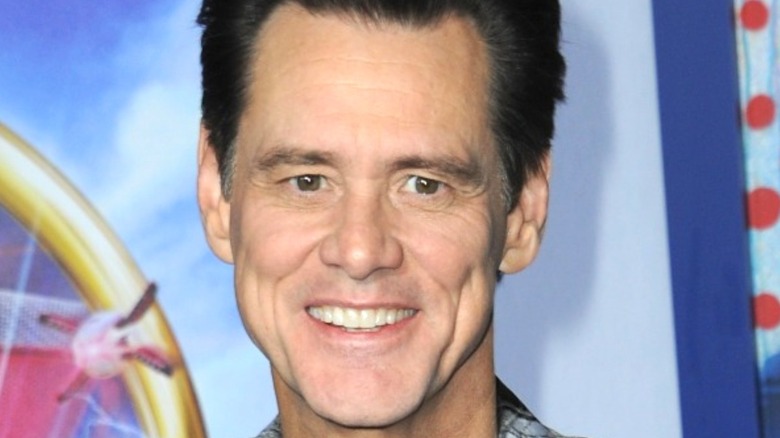 Albert L. Ortega/Getty
Not since the "La La Land" and "Moonlight" mix-up has there been so much ongoing discussion about the Academy Awards, be it before, during, or after the big ceremony. The Oscars are typically full of viral moments, from bold red carpet looks to show-stopping live performances. However, it tends to be the awkward moments that leave the most lasting impressions. The 2017 best picture fiasco will likely outlive this year's best picture winner (which was "CODA," by the way) in the memory of the average viewer. 
However, chances are even better than Will Smith's 2022 Oscars outburst will top even that major mistake from a few years ago. On Sunday, as most everyone is well-aware by now, Smith unexpectedly slapped best documentary feature presenter Chris Rock after the comedian took to the stage. Smith's encounter with Rock came after the latter made a joke about Jada Pinkett Smith's hair, which was shaved following her hair loss related to her alopecia – something about which she has been plenty open on social media. Even though this is all public knowledge, it's unclear what the exact reason or thinking for Smith hitting Rock in the face was at that moment beyond the best actor winner seemingly defending Pinkett Smith from Rock's joke, which was aimed at her appearance.
Just a few days out from the 94th annual Academy Awards, opinions surrounding Smith and Rock's Oscars interaction are endless. Some people understand Smith's defense of Pinkett Smith, while others condemn his use of physical violence. The "King Richard" actor has since issued a formal apology to Rock, but some of Smith's Hollywood peers aren't so quick to forgive him.
Jim Carrey condemns reaction to Smith's Oscars win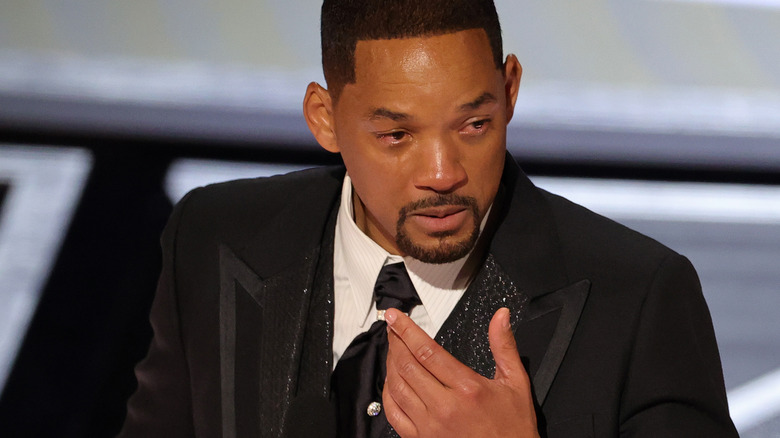 Neilson Barnard/Getty Images
"Sonic the Hedgehog 2" star Jim Carrey spoke with Gayle King on CBS Mornings (via Twitter) and condemned the public reaction to Will Smith's altercation with Chris Rock. Namely, he did not approve of the audience giving the "I Am Legend" actor a standing ovation after winning his award. "I was sickened by the standing ovation. I felt like Hollywood is just spineless en masse," he said. In general, Carrey believes there is no excuse for Smith to have gotten physical, regardless of whatever jokes Rock may have been making. As such, the "Sonic" actor's opinion about the entirety of the Dolby Theater applauding Smith for his best actor win, however monumental it may be in Smith's professional legacy, was not kind.
Carrey also mentioned that if he was on the receiving end of Smith's slap, he wouldn't be quick to forgive like Rock. In fact, he claims that he would have sued Smith for $200 million after the fact. His reasoning is mainly down to the act's inevitable longevity the public consciousness, as it will now live online forever thanks to social media. While Carrey claims he has nothing personal against Smith, he was ashamed that Smith's anger got the best of him. "It cast a shadow over everyone's shining moment last night. [...] It was a selfish moment," Carrey added. 
Responses to Jim Carrey's opinion are divided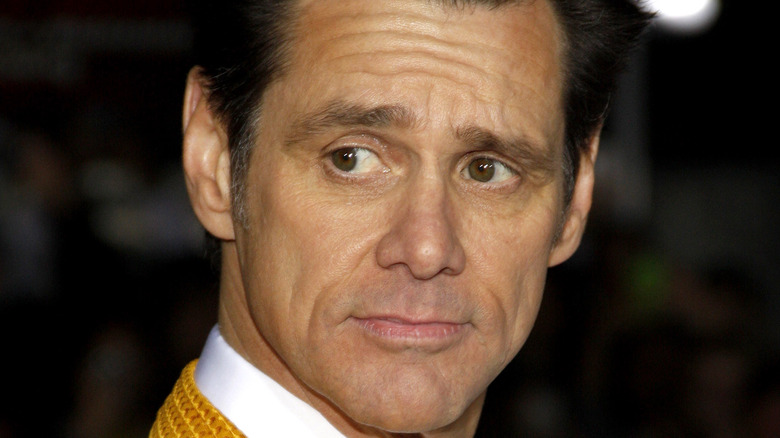 Tinseltown/Shutterstock
As is practically inevitable following a big name celebrity making a controversial public statement, plenty of prominent social media users chimed in with their own responses to Jim Carrey's opinion about Will Smith's Oscars slap. Just as Smith has his fair share of both defenders and critics alike, responses to Carrey have been more-or-less evenly divided as well.
Filmmaker Andy Ostroy, for example, shared a link to an article about Carrey's statement accompanied by a short caption simply stating that he agrees with the prolific comic's opinion. Animator Gavrilo Gnatovich, meanwhile, wrote in a reply to a video clip of Carrey's response that he "watched this this morning and totally agree[s] with Jim Carrey. Comics have a right to make bad jokes without fear of being assaulted."
On the other side of the fence are users like writer Michael Chau, who retweeted an article about Carrey's opinion and added, "I love Jim Carrey but like there's a whole documentary about him being a menace on set, can't draw these lines, buddy." User @ycsm1n similarly posted a thread consisting of nine Tweets in total cataloguing moments from throughout Carrey's career they find to be objectionable. The first Tweet in the thread was liked more than 140 thousand times and retweeted more than 25 thousand times, suggesting that it's been widely-circulated across social media.
Carrey, then, seems to have birthed his own minor media frenzy after criticizing his fellow actor's behavior, consequently inviting an new influx of commentary about both his opinion and career at large.