Andrew Garfield Confirms He Has A Serious Credibility Problem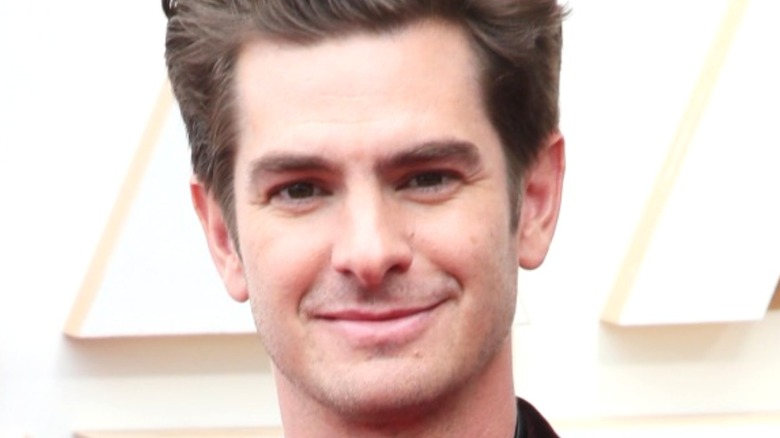 David Livingston/Getty
By now, the secret is well and truly out that Andrew Garfield and Tobey Maguire, two actors who have played Spider-Man in previous franchises, reprised their roles for the most recent film in the current franchise, "Spider-Man: No Way Home." Alongside Tom Holland, who currently plays Peter Parker, it was the first time all three actors appeared on screen together playing the same shared character; naturally, it was one of the biggest movie moments of the year.
But, before it was common knowledge that two former "Spider-Man" stars would show up in the Holland-led threequel, it was simply a rumor. A much, much talked-about rumor. Furthermore, it was a rumor that Garfield vehemently denied on many occasions. For example, in an interview with Wired in early December 2021 (just before "No Way Home" came out), Garfield said, "No, I'm not [in the film]. I'm not! For crying out loud. But I'm really excited to see what they're gonna do with the next movie. Because I just love them." Of course, as we know, this was a complete lie as Garfield had a major role in the smash-hit "Spider-Man" film.
Following the reveal of his return, Garfield has poked fun at the situation of having to lie over and over again. And in a recent interview, he pointed out that he understands why fans may not believe him much anymore.
Garfield admits 'no one's going to believe' him anymore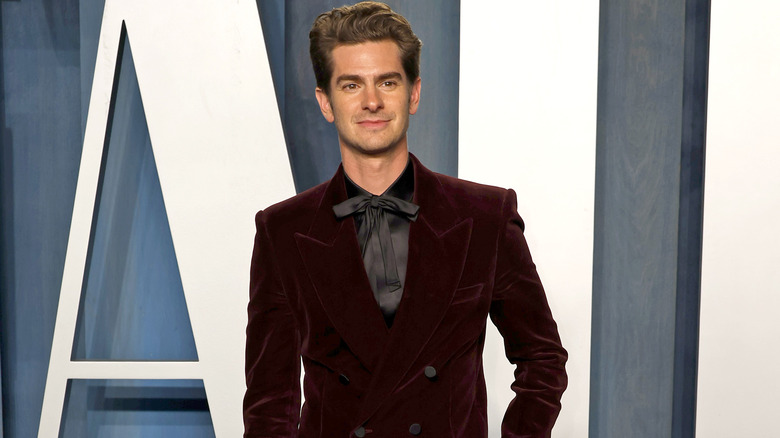 Frazer Harrison/Getty Images
Andrew Garfield attended the 94th annual Academy Awards over the weekend, as he was nominated for his leading performance in last year's "Tick, Tick ... Boom!" While on the red carpet, he was asked by The Hollywood Reporter (via Twitter) if there is any news on the front of a potential "Amazing Spider-Man 3" (something fans have been chatting about since seeing Garfield reprise the role for "No Way Home"). Garfield answered by addressing the fact that he now has a bit of a credibility problem. The actor said, "No update from me. No one's going to believe anything I say ever again. That's my problem."
It's a hilarious answer, considering how many times we now know that Garfield had to lie about his involvement in "No Way Home." But, if there's anyone out there who still believes what the actor says, he had previously spoken about that possibility to Entertainment Tonight. He shared, "I think if there's a way because that's what that character is all about, he's all about serving the greater good and serving his fellow people, serving humanity and all life." Garfield then concluded by saying that "if there's a way for me to continue to add to the legacy of that character in a way that feels like it's of service to an audience," then he's "open, of course."
With this in mind, only time will tell if Garfield was being truthful when he told THR that he has no update on the possibility of "The Amazing Spider-Man 3."