Mark Hamill's Response To Will Smith's Oscars Assault Has People Talking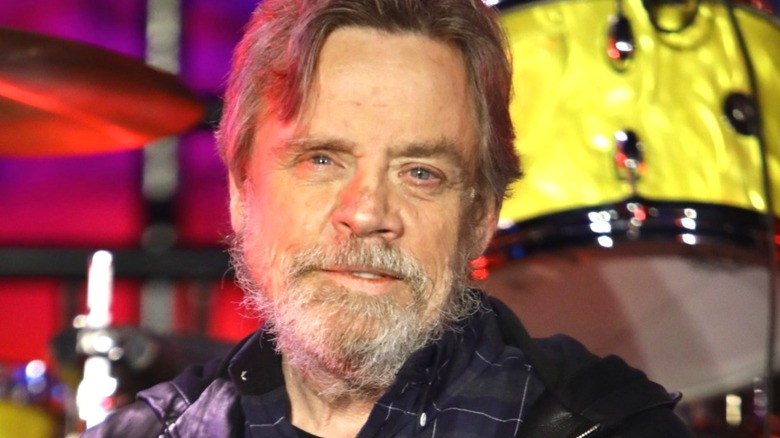 Tiffany Rose/Getty
It was the slap heard 'round the world, and now even Luke Skywalker is talking about it.
"Star Wars" actor Mark Hamill shot out a tweet late Sunday, March 27, offering up his opinion on the Will Smith and Chris Rock situation that unfolded at the 2022 Oscars, and it's got Twitter users going back and forth about it. Hamill, who is never afraid to speak his mind on social media, is one of the countless celebrities to choose a side in wake of the Smith-Rock incident. For those who still don't know what happened, Rock was on stage talking to Smith — who was in the audience — when he spotted the "King Richard" actor's wife, Jada Pinkett Smith, and cracked a joke about her haircut. Jada's hair loss is due to her suffering from alopecia, and while Smith initially appeared to laugh at Rock's verbal jab, his feelings quickly changed after seeing his wife's reaction. The future Oscar winner immediately stormed up on stage, slapped Rock directly across the face, and then walked back down to his seat, where he repeatedly shouted: "Keep my wife's name out of your f***ing mouth." 
Overall, there's been a lot of opinions on this one. Some feel Rock was completely in the wrong and that Smith was protecting his wife after she got made fun of on Hollywood's biggest stage. Others believe Smith should've never chosen violence to handle things, and that Rock was simply doing his job as a comedian. But what does the galaxy's greatest Jedi Master think about it? And what are people saying about Hamill's opinion?
Mark Hamill condemns Will Smith slap, calls it 'violent physical assault'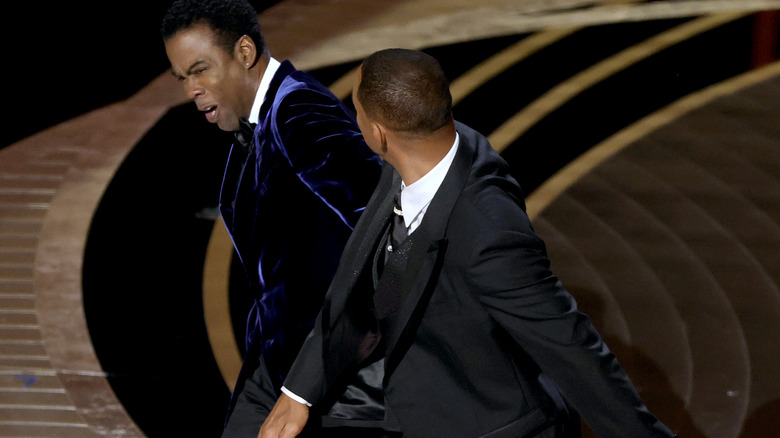 Neilson Barnard/Getty Images
Taking to Twitter late Sunday night, Hamill didn't mince words when discussing the Will Smith and Chris Rock incident. "Stand-up comics are very adept at handling hecklers," tweeted Hamill. "Violent physical assault... not so much," he added, using the hashtag "#UgliestOscarMoment_Ever." It didn't take long for the post to get people talking.
"Chris Rock was wrong," replied one person in a tweet that's been liked more than 1,900 times. "Mocking Jada's medical condition, especially on stage in front of hundreds of people is despicable," they said. "I don't blame Will for getting upset or for doing what he did." Another user tweeted, "You can't just assault people – even if someone says something s***ty. Part of being an adult is understanding that you can't just hit people. I like Will Smith and I have compassion for his wife but he was wrong to hit Chris Rock." The tweet has received more than 2,100 likes. 
Looking at the replies underneath Hamill's post, you'll see that they are about even when it comes to who is on who's side in the Smith and Rock debacle. A lot of people calling out Smith believe he set a terrible precedent for people who may want to do the same thing he did in the future at other awards ceremonies or even comedy shows. "But if people are allowed to assault each other over jokes, what happens next?" asked one Twitter user.