Superman & Lois' Ian Bohen Reveals Which Arrowverse Characters He Wants Anderson To Clash With - Exclusive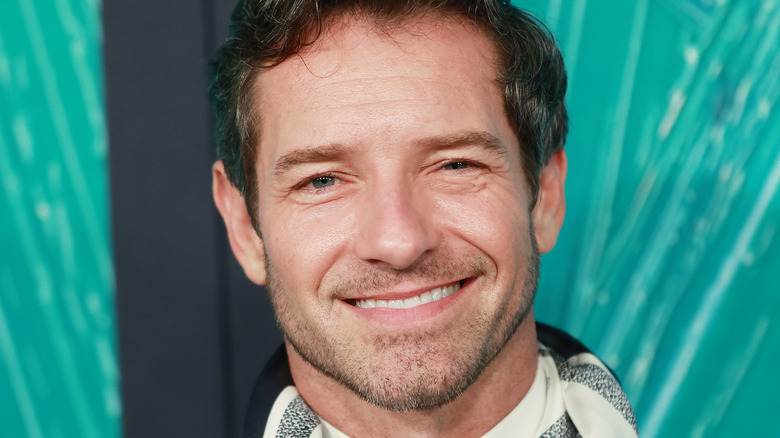 Matt Winkelmeyer/Getty Images
After The CW's success with the Superman prequel "Smallville," it didn't take long for the network to dive into a goldmine of DC Comics content, launching the Stephen Amell-led series "Arrow." From there, the super shows continued with series like "The Flash," "Legends of Tomorrow," "Supergirl," "Black Lightning," and "Batwoman." Though some of the shows have since ended, there are always possibilities for crossovers and cameos, making the linked series so unique and expansive. 
Now that "Superman & Lois" has firmly established itself on its own, we might start seeing more Arrowverse staples show up in Smallville. We already have Sam Lane (Dylan Walsh) and Lucy Lane (Jenna Dewan) in the mix, so with whom else would the cast love to tango? 
During an exclusive interview with Looper, Ian Bohen (Anderson) revealed which Arrowverse staples he wants to team up with or face off against in "Superman & Lois." He also dished on why he loves playing the villain. 
Smallville meets Star City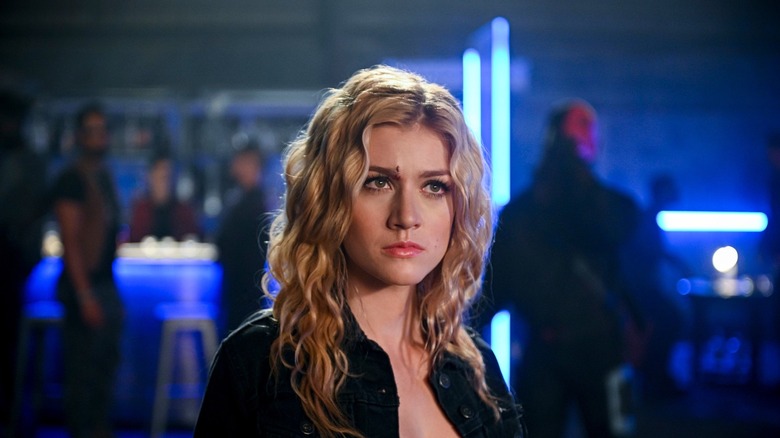 The CW
On which Arrowverse characters or "Superman" staples Bohen would like to team up with (or against), the actor said, "There [are] so many. The Flash would be interesting. I like Kat McNamara's character. She's very interesting. Probably, I would pick one of those." He added, "Also, Meagan Tandy in 'Batwoman.' She's fantastic. There's a lot going on, and it's hard to pick one. I'm happy to be around anybody new in the universe."
At the idea of him teaming up with Agent Liberty due to the characters' similarities, Bohen asked, "Do you think that they would have a problem establishing who's in charge?" Of course, a battle of egos would be the most incredible thing about that particular team-up.
Bohen said, "Oh, so that's what you want to see, is basically you guys fight it out and see who comes out on top. [...] I get that. That would be fun, too. It's not interesting to watch when everything's copacetic and easy breathing. We need that conflict." There's nothing better than watching a couple of villains twirl their mustaches against each other. Bohen noted, "Right. Who can do it the best?"
Being the bad guy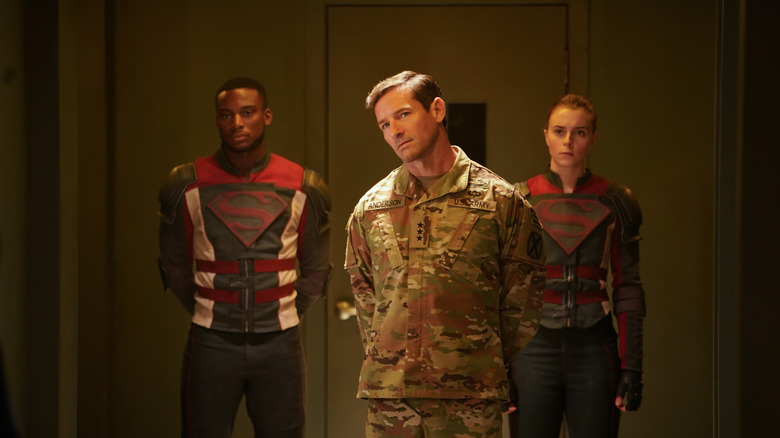 The CW
Bohen himself has played more than his fair share of villains. What exactly is so fun about playing the villain? "Finding ways to be redeemable in the end so that bad behavior can be excused by the audience — at least, slightly forgive, maybe not completely forgiven, but at least excused to the point of understanding," Bohen said. "That's how I know if I did okay with mom, and if I don't, I can't do that — I didn't pull it off. Then he dies unceremoniously or finishes ... you know, I'm thinking of Peter Hale."
Noting his villainous role in "Teen Wolf," Bohen explained, "He died in the first season, and without the comeback, it would have just been a villain. That's the theme that I took to the rest of that series is how to make sure that even though you do the bad things, that you're doing it for the right reasons, and the audience ends up siding with you." Who knows where Anderson is headed in "Superman & Lois" — whether he's due for redemption or a villain downslide. One thing's for sure: It's going to be pretty entertaining to watch.
"Superman & Lois" airs Tuesdays at 8:00 p.m. ET on The CW, with episodes streaming on the CW website and app the next day.