The Real Reasons Why CODA Won The Best Picture Oscar
Mike Coppola/Getty Images
Long before 2022's broadcast of the 94th Academy Awards, the best picture race seemed to have narrowed to "The Power of the Dog" and "CODA," with the 8 other nominees reduced to spectators. The former had won the BAFTA for best picture, the DGA, and numerous critics awards; the latter picked up steam with victories via SAG, the WGA and the PGA. In the end, Siân Héder's remake of "La Famille Bélier," about an aspiring singer in conflict with her Deaf parents, was the little film that could, winning all three Oscars it was nominated for: best supporting actor (Troy Kotsur), best adapted screenplay, and best picture.
Released by Apple TV+, "CODA" had a circuitous path to becoming the first movie released by a streaming company to win best picture (2021's "Nomadland" was released on Hulu simultaneously with its theatrical release, distributed by Searchlight Studios). So, how did this Sundance crowdpleaser become such an awards season juggernaut? Here are the reasons "CODA" won the Oscar for best picture.
It benefited from an extended awards season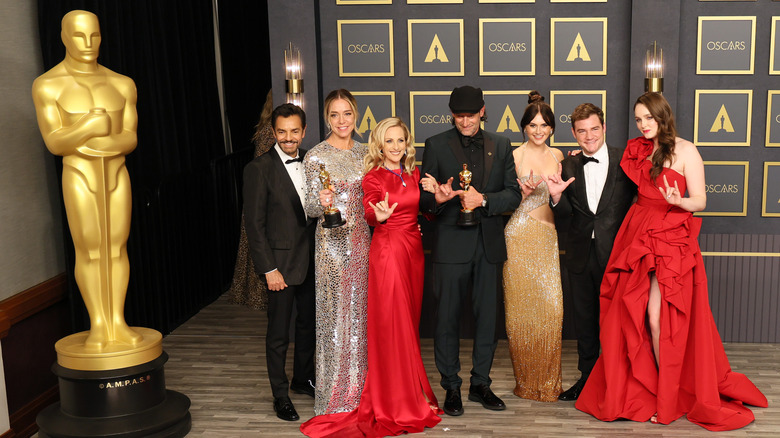 David Livingston/Getty Images
Had the 2022 Academy Awards taken place in early February rather than late March, it's possible "CODA" wouldn't have done nearly as well. The fact that it only got three nominations, even missing out on a commonly-predicted supporting actress nomination for Marlee Matlin, suggests it didn't enter this year's awards season as the odds-on favorite. However, since the 2022 awards season lasted longer than usual due to planning around the coronavirus pandemic, it left a lot of time for fluctuation in the two months between nominating and final voting.
The underdog status of "CODA" going into the season might have helped it, in a way. "CODA" was the first best picture nominee released, premiering at Sundance in January 2021 before coming to Apple TV+ and limited theaters on August 13, 2021. But for voters who overlooked it during nominations, it played like a fresher film in the weeks leading up to voting, in comparison to much of its over-discussed competition.
Being universally liked helps on a preferential ballot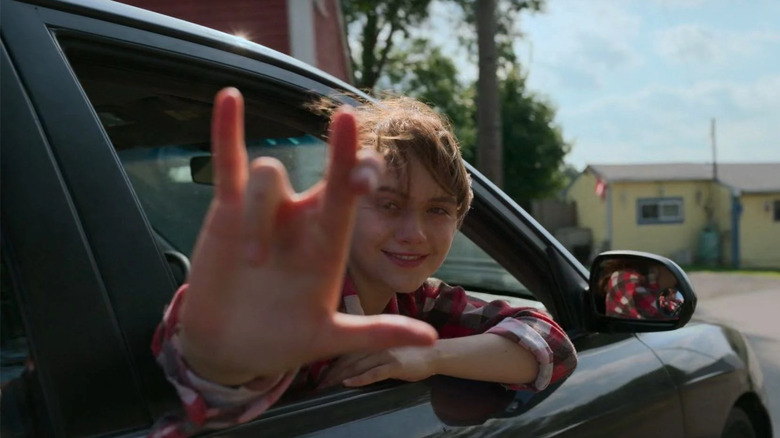 Apple TV+
As described in The Los Angeles Times, the best picture Oscar has been selected via preferential ballot ever since the category expanded its number of nominees in 2009. Unlike other Oscar categories, where each Academy member votes just for their favorite nominee, best picture voting has members rank all the nominees in order of preference. This means that, theoretically, a movie that is everyone's second or third place choice could have an advantage over movies some love while others hate.
This system benefits a movie like "CODA," which is hard to hate, even if you wouldn't consider in the best film of the year. For starters, consider the subject matter: who is going to flat-out despise a good-natured, feel-good movie about a Deaf family helping each other get through life?
It was the second highest rated 2022 best picture nominee on Rotten Tomatoes; only "Drive My Car" rated higher, and a three-hour Japanese drama about grief and experimental theatre doesn't feel nearly as likely to be a consistent mid— to top-tier pick. While other contenders faced various polarizing backlashes, from Sam Elliott's inflammatory take on "The Power of the Dog" to the age gap and racism discourse around "Licorice Pizza," "CODA" remained relatively controversy-free.
Stats don't matter as much as they used to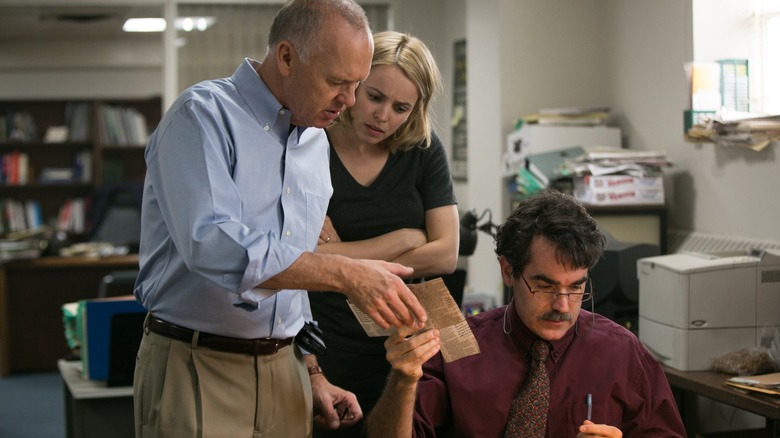 Open Road Films
Statistically, there was a lot working against "CODA." No movie with three or fewer nominations had won best picture since "Grand Hotel." That 1932 John Barrymore/Greta Garbo drama remains a firm outlier nearly a century later, remaining the only movie to win best picture without any other nominations. It was also the last best picture winner before "CODA" to earn neither directing nor editing nominations. 
But stats are made to be broken, and they've been broken a lot since the shift to the preferential ballot. No film since 1952 had won best picture with just one other award until 2015's "Spotlight." Only six films have ever won best picture without a best director nomination, but three of those ("CODA," "Green Book," and "Argo") have all happened during the preferential ballot era. Out of films not primarily in the English language, none had ever won best picture until 2019's "Parasite." Because of such changes in the way the Oscars are voted upon, assumptions about how to predict them clearly need to adapt as well.
The whole cast is lovable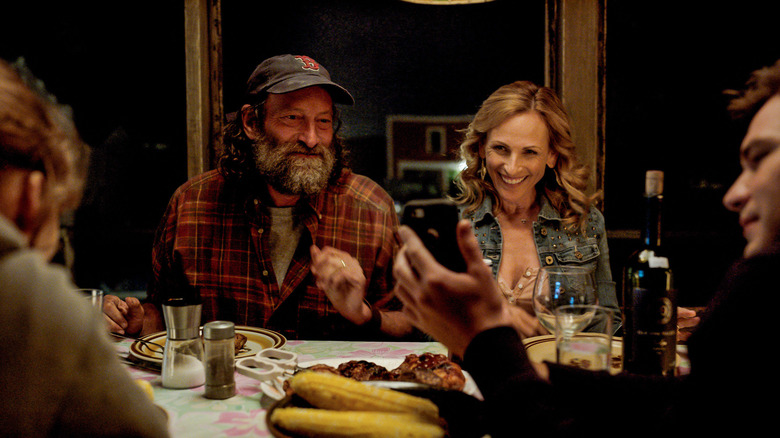 Apple TV+
Going into the 2022 Academy Awards, one of the surest bets of the night was that Troy Kotsur was going to win best supporting actor for his performance as fisherman Frank Rossi in "CODA." With a delightfully crude sense of humor and a lot of heart, Kotsur's performance earned consistent rave reviews, even from those who were lukewarm on the film as a whole. His acceptance speech as the first Deaf man and only the second Deaf actor to win an Oscar was a groundbreaking and moving moment, one which deserves to be remembered as one of the highlights of the ceremony even if, uh, other issues kind of stole attention from the winners.
But Kotsur isn't the only star of "CODA" deserving of love. Marlee Matlin, the first Deaf Oscar winner for her performance in 1986's "Children of a Lesser God," arguably should have been nominated for her performance as Jackie Rossi as well. Emilia Jones acts and sings beautifully as the film's protagonist Ruby Rossi, the only hearing member of her family, and Daniel Durant is also great as her brother Leo. It's no wonder "CODA" won the Screen Actors Guild Award for outstanding performance by a cast in a motion picture.
Apple spent big on campaigning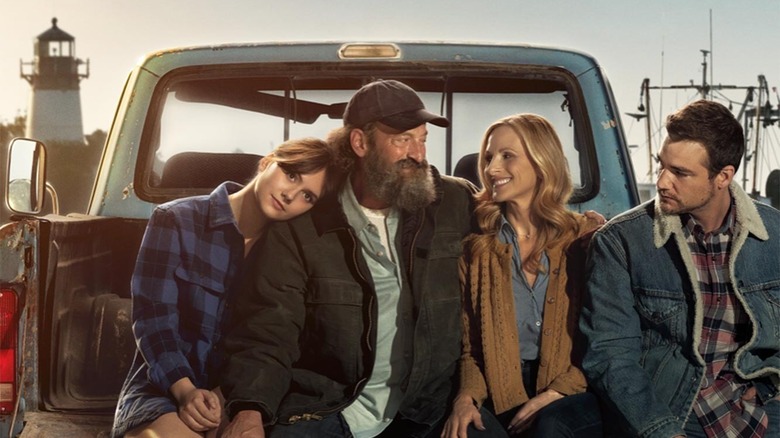 Apple TV+
Take a look at the photo above. How many times did you see it in the first several months of 2022?
Apple Studios broke the record for the most expensive film acquisition at the Sundance Film Festival when it bought the distribution rights to "CODA" at the 2021 festival for $25 million (via Variety). Then, they became determined to spare no expense in making everyone else similarly fall for the film. Since Apple became the first streaming company to win a best picture Oscar barely a year after the acquisition, this was clearly money well spent.
Apple continued to spend time and money promoting "CODA," with an Oscar campaign budget reportedly over $10 million (via The Los Angeles Times). Advertisements went up around major cities, the stars kept making appearances at industry events, and on the final day of Oscar voting, they even made an appearance at the White House. When it comes to awards season, the quality of the film itself is only part of the equation for success. A contender needs a strong campaign to win, and Apple clearly knows what it's doing.
Netflix's continued awards troubles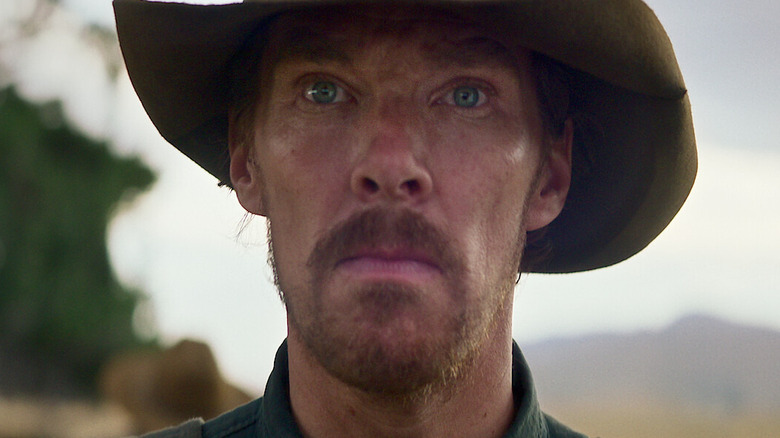 Netflix
Until the late surge of support for "CODA," many pundits were expecting "The Power of the Dog" to become Netflix's first best picture winner. Jane Campion's homoerotic Western had 12 nominations, the most of any film this year, but in the end, it only won one Oscar: best director. The showdown between a challenging, critically-acclaimed Netflix-produced auteur drama and a formulaic but feel-good winner recalls the 2018/19 awards race between "Roma" and "Green Book." In 2019, the loss of "Roma" was blamed in part on Academy members being opposed to streaming releases; now it seems clear they've embraced streaming, but have yet to fully embrace a Netflix movie.
The Oscars aren't the only awards where Netflix has struggled to take the top prize. No Netflix series won the Primetime Emmy for outstanding drama series until "The Crown" in 2021, and Netflix still hasn't won an outstanding comedy series Emmy. Hulu ("The Handmaid's Tale") and Amazon ("The Marvelous Mrs. Maisel" and "Fleabag") beat Netflix to the punch at winning the Emmys' top prizes. Netflix campaigns aggressively for awards, but so far, their efforts don't seem to be resulting in as many victories as they would hope.
It plays well on home viewing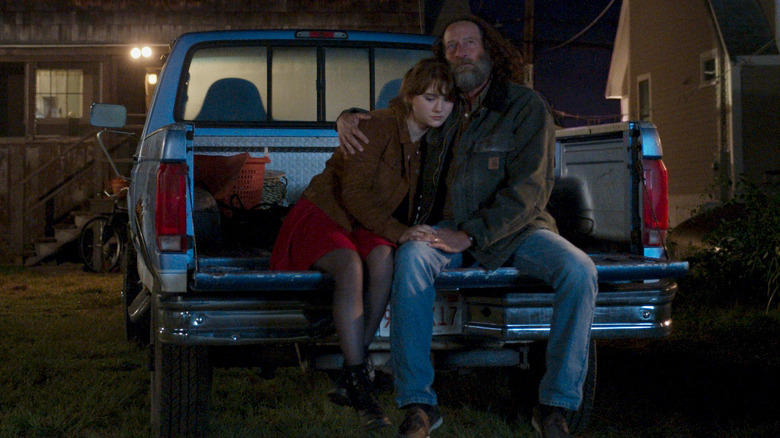 Apple TV+
Among those who argued against a "CODA" best picture win, one of the most common dismissals of the film is that it feels like a "Lifetime movie" or a "Disney Channel movie." While it may be true that "CODA" feels a lot less artistically ambitious than many of its competitors, looking or feeling like a TV movie mattered a lot less in a year when viewers were watching many if not most movies on TV rather than in theaters.
When "CODA" premiered at the 2021 Sundance Film Festival, it didn't have a big screen premiere at all; the festival was virtual, and it swept the U.S. dramatic competition awards on the strength of just how well it played at home. A gigantic epic like "Dune" or an intimate slow-burn like "Drive My Car" benefits heavily from being seen on the big screen, but "CODA" will make you cry just as much, no matter what screen you watch it on.
Deaf representation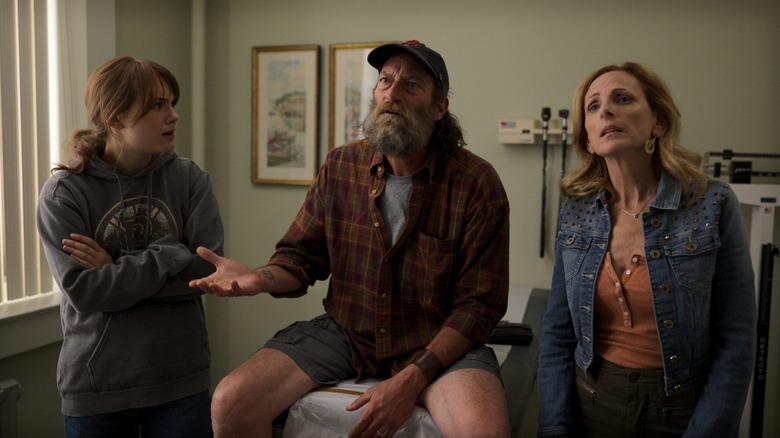 Apple TV+
In the aftermath of the #OscarsSoWhite criticisms of the mid-2010s, the Academy has been consciously working to diversify its membership as well as the types of films awarded. "CODA" is decidedly not the most racially diverse of the 2021/22 contenders (it's set in the extremely white city of Gloucester, Massachusetts, with Eugenio Derbez's choir teacher the only significant character of color), but offers representation in other areas. It's the third best picture winner directed by a woman, and the first centered around the Deaf community.
Addressing issues of disability with authentically-cast Deaf actors is the major thing that separates "CODA" from other indie family dramas. It's worth noting that, as USA Today reported, responses from Deaf viewers were mixed, with the performances widely praised but some details of the story deemed either negative or unrealistic. Even so, the things "CODA" did well, it did impressively enough that Academy voters felt good about voting for it.
Voters wanted a feel-good movie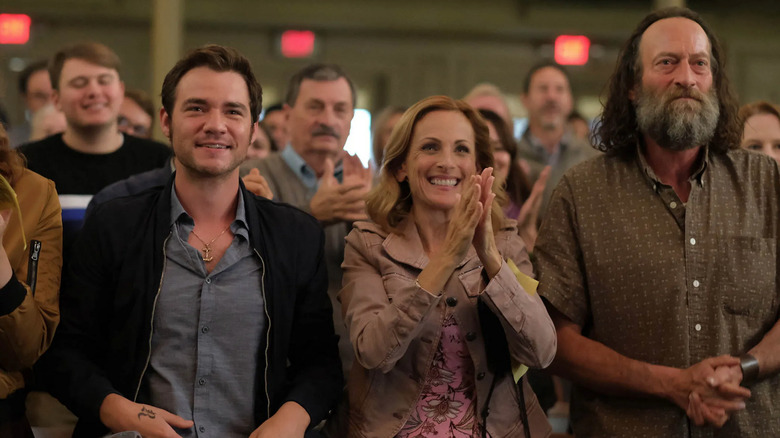 Apple TV+
Throughout the 2010s and early 2020s, the Academy has increasingly gravitated towards darker films. The two best picture winners prior to "CODA" were the violent Korean thriller "Parasite" and the somber poverty drama "Nomadland." At a time fueled by daily headlines concerning the Russian invasion of Ukraine, attacks on women's and LGBTQ rights, and a pandemic still raging even with the availability of vaccines, it makes sense that Academy voters in March of 2022 were in the mood for something that made them feel good.
"The Power of the Dog" was decidedly not going to rank highly for voters seeking uplift; ditto "Nightmare Alley" and "Don't Look Up." Even the big budget spectacles of "Dune" and "West Side Story" conclude with lots of the characters dead. "Belfast" tried to take a more feel-good approach to its politically complicated subject matter, and "King Richard" was also in uplifting inspirational mode, but "CODA" was the film that made viewers feel the best with the least complication, and that means a lot in times like these.
Commercial popularity matters less and less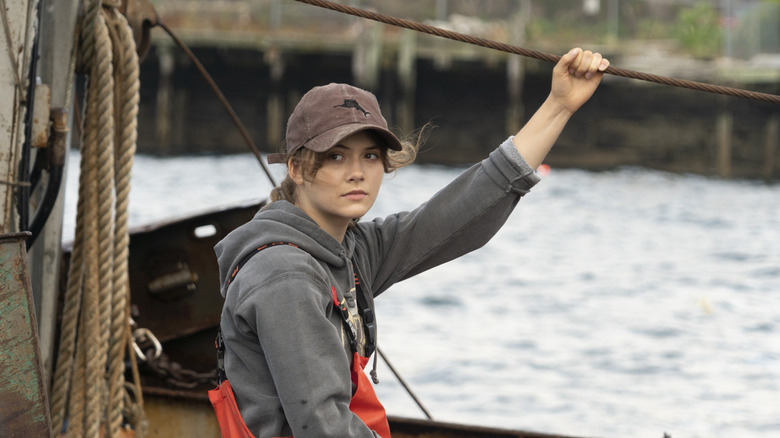 Apple TV+
For all the talk about "CODA" being a "crowdpleaser," it ironically appears to have attracted the fewest crowds to please out of any best picture winner in history. Comparing streaming popularity to box office success isn't a clear metric, given how little of the former data is released to the public, but Deadline reports that, according to Samba TV, "CODA" was streamed by less than a million people in the United States between its August 13, 2021 release and March 20, 2022. That's less than any of the other nominees Samba TV reported streaming statistics on.
In the particular case of "CODA," you can blame this underexposure on the fact Apple TV+ is still one of the smaller streaming services in an increasingly fractured market. Nonetheless, this is in tune with a general trend in the films that the Academy awards being less and less popular with the general public. "CODA" might have some of the most mainstream sensibilities of any recent Oscar winner, but what does it say when dramas built for mainstream appeal fail to actually get seen? Perhaps its Oscar wins will attract more viewers in the future.