Why Gaten Matarazzo Hopes His Favorite Stranger Things Fan Theory Doesn't Come True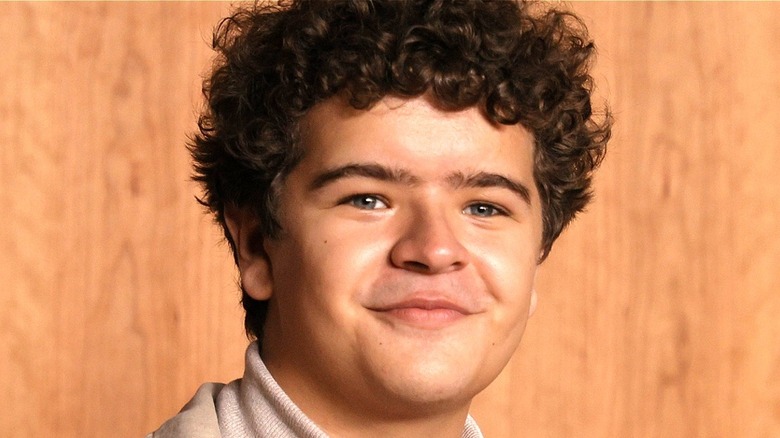 Michael Loccisano/Getty Images
Fans have been eagerly awaiting Season 4 of "Stranger Things" ever since Season 3 dropped on Netflix all the way back in 2019. It's been a long wait, but a new season is on the way, with the initial volume of episodes releasing in May and the second batch in July. It was also confirmed this year that the upcoming 5th season of "Stranger Things" will be its last, bringing the story of Eleven and her friends in Hawkins, Indiana, to an end, at least for Netflix subscribers. 
Season 4 promises to be the biggest yet, with Season 3 leaving some major cliffhangers, including the fate of Jim Hopper (David Harbour). Fans have been teased with a look at Hopper alive and being kept prisoner in Russia, promising an expansive and global season. 
All this time between seasons has given fans plenty of time to develop elaborate theories about the show's central mysteries, and the cast has had some time to catch up with some of the theories themselves. Gaten Matarazzo portrays Dustin on "Stranger Things," and he recently shared his favorite fan theory, one that would completely change the series and his character should it end up being true. 
Suzie could be a Russian spy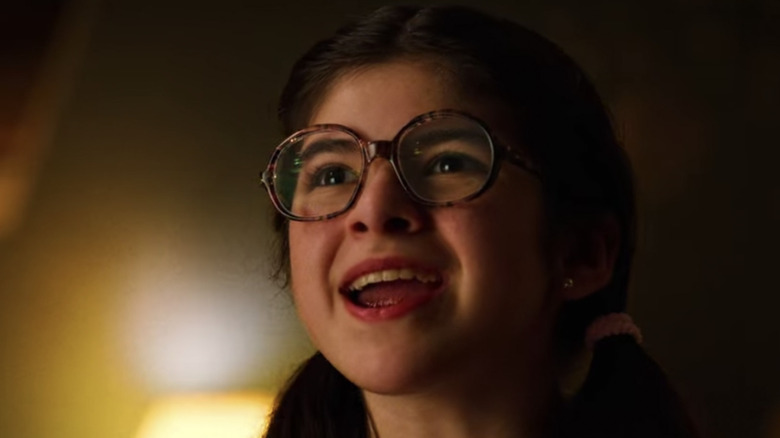 Netflix
One of the mysteries of "Stranger Things" Season 4 is the character of Suzie (Gabriella Pizzolo), the love interest of Dustin. Season 3 saw the two reconnecting, but their future and Suzie's motivations remain a mystery for some fans. One fan theory about Suzie is Matarazzo's favorite, but he hopes it doesn't end up being true.
"My favorite theory is that Suzie's actually a Russian mastermind and spy working with the Russian government. I think it's so stupid and so funny," the actor said (via Variety). Matarazzo added that he wishes such a storyline wouldn't play out as it would be "so weird." 
The end of Season 3 left our protagonists split and reeling from recent events, and Matarazzo said Dustin is "flapping in the wind at this point." The actor predicted that "Stranger Things" fans may get emotional when they see some of their favorite characters struggling and separated from one another. "I don't necessarily know how that's going to work. I mean, Mike and El being separated is crazy. I think fans are going to freak out," he said (per Variety).