Katee Sackhoff Joins The Flash As DC Comics Villain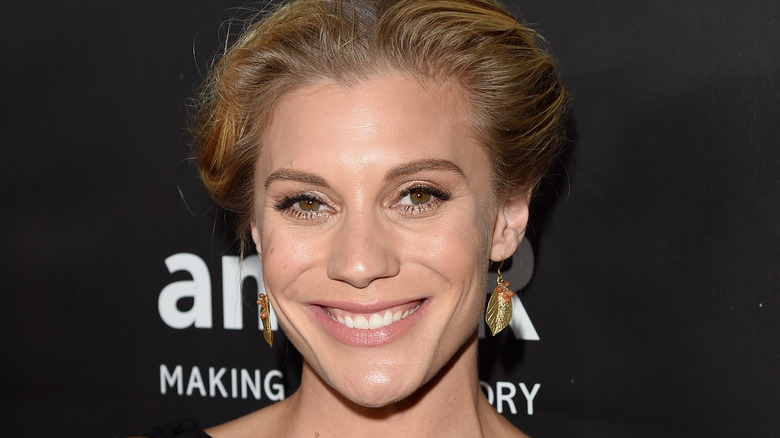 Getty Images
The Flash has added another huge star for season four. According to Entertainment Weekly, Battlestar Galactica's Katee Sackhoff has joined the show as the DC Comics villain Amunet Black, also known as Blacksmith.
Blacksmith is described as "a steely and badass boss of an underground black market for supervillains." Amunet uses everything at her disposal, including a long list of metahumans in her employ, to ensure that her underground enterprise continues to thrive. Amunet was created by Geoff Johns and Ethan Van Sciver and first appeared in the 2001 comic Flash: Iron Heights.
Sackhoff is set to debut the character in the fifth episode of the show's fourth season, titled "Girls Night Out." She won't be the only notable guest star signed on for the episode, either– Arrow's Emily Bett Rickards is also set to appear. There's no word yet on how many episodes Sackhoff will appear on, although her position as a crime boss definitely leaves the door open for her to stop by for more than one outing.
The Arrow-verse has been very friendly to Battlestar Galactica alums. Sackhoff's former co-star Aaron Douglas also appeared on The Flash, while James Callis, Tahmoh Penikett, and Rekha Sharma have all appeared on Arrow. Since Battlestar Galactica went off the air, Sackhoff has kept busy with appearances on Longmire, Robot Chicken, 24, Riddick, Oculus,  and Don't Knock Twice.
The Flash's fourth season will lose Tom Felton as a series regular, but it has already gained some impressive guest stars. Those include Danny Trejo, who will play Breacher, an Earth-19 bounty hunter and the father of Jessica Camacho's Gypsy, and The 100's Neil Sandilands, who will play the big bad Clifford Devoe, also known as The Thinker. Dominion's Kim Engelbrecht also joins as The Mechanic, an engineer who is Devoe's right hand woman, while the good guys will get the added help of Hartley Sawyer as Ralph Dibny, also known as the Elongated Man.
Barry will need all the help he can get when the show returns. The hero will still be reeling from his time in the Speed Force, which star Grant Gustin says will cause him to return as a changed man. "Our first episode is called 'Reborn,' and it is kind of a rebirth for Barry, but he's kind of scrambled too, because he's experienced so much so quick over the course of six months, even though for him it was an eternity," Gustin previously teased. "He's not Barry when we see him for the first time."
The Flash returns to The CW on Oct. 10. In the meantime, see how the cast should really look based on the comics.