Tom Felton Won't Be A Series Regular On The Flash Season 4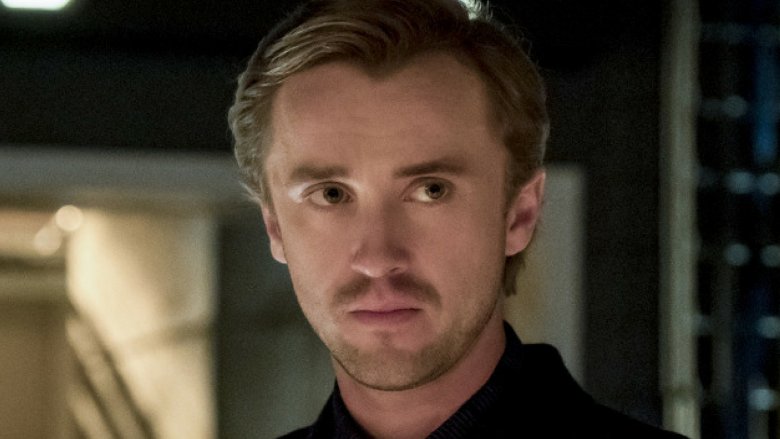 The Flash is losing one of its series regulars for its upcoming fourth season. Entertainment Weekly reports that Harry Potter star Tom Felton will not return as a regular for The CW series when it goes back on the air in the fall.
Felton joined the show in its third season as Julian Albert, Barry's (Grant Gustin) new CSI lab partner following his adventures in time travel. While Julian did spend some time accidentally carrying out the bidding of Savitar, he still ended up finding himself a spot on Team Flash– and a spot in Caitlin's (Danielle Panabaker) heart. 
While Julian showed no signs of leaving Team Flash at the end of season three, he will apparently have lost his spot on the team by the time the events of season four pick up, six months following the finale which saw Barry get trapped in the Speed Force. Felton didn't give a reason for his departure to EW, and the outlet also says that he does not have any upcoming appearances booked for the show. However, it's still possible that he could return at some point in the future, should his scheduling and the show's story allow it. 
Felton will next find himself starring in Daisy Ridley's Ophelia; he also recently appeared opposite Pretty Little Liars actress Troian Bellisario in Feed. The announcement about his departure comes shortly after some some major additions to the Flash cast, including Neil Sandilands as season four villain The Thinker, Kim Engelbrecht as his right-hand woman The Mechanic, and Danny Trejo as Breacher, a feared bounty hunter and the over-protective father of Gypsy (Jessica Camacho).
While Felton's departure is definitely disappointing, The Flash's fourth season still looks like it is sure to be a hit. The series will return on Oct. 10; for now, see how the show's characters should really look based on the comics.