Danny Trejo Joins The Flash Season 4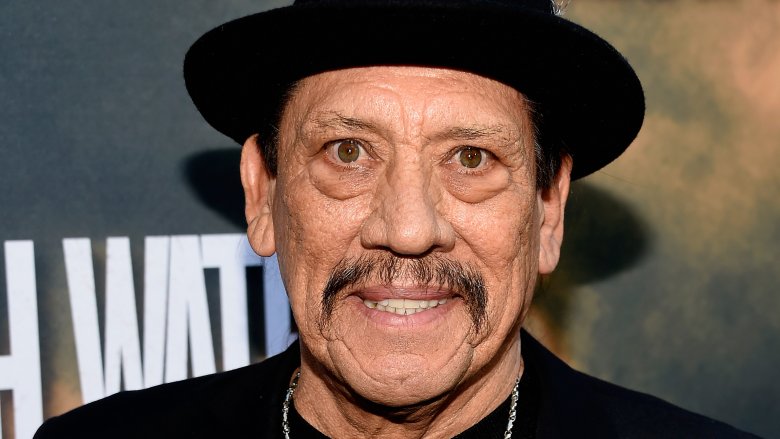 Getty Images
Machete is coming to The Flash. Entertainment Weekly reports that Danny Trejo has joined season four of the CW series as Breacher, an Earth-19 bounty hunter and the father to Jessica Camacho's Gypsy. The show's San Diego Comic-Con panel also saw the addition of The 100's Neil Sandilands as the season four Big Bad Clifford Devoe, also known as The Thinker.
Trejo, who is known for the Machete films, Spy Kids, and From Dusk Til Dawn, is said to be on a mission to prevent any inter-dimensional traveler from threatening life on his planet. He is overprotective of his daughter, which could spell trouble for Cisco (Carlos Valdes), who has a volatile relationship with the sometimes hero. 
Sandilands' addition to the cast confirms rumors that The Thinker would be the series' main villain for season four, with the show having Barry (Grant Gustin) take on a non-speedster opponent for the first time. In the comics, Devoe is a former lawyer who uses telekinesis and mind control to bend people to his will. On the show, the Thinker is described as being "a true genius" with the "fastest mind alive" who is on a mission to fix the problems he sees in humanity.
Season four will also bring in Dominion's Kim Engelbrecht as The Mechanic, an engineer who makes designs for Devoe. The Mechanic is Devoe's right hand woman, and she will stop at nothing to help him achieve his lofty goals. There is no word on how many episodes any of the characters are set to appear in, but it seems like team Flash will have their hands full when the show returns in the fall.
While we wait for The Flash to go back on the air, see how the show's characters should really look based on the comics.