This Is How Much Money Criminal Minds' Aisha Tyler Is Actually Worth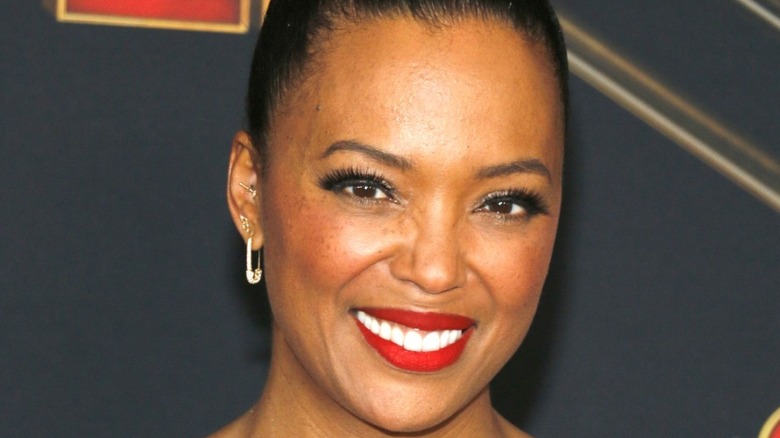 Tinseltown/Shutterstock
Aisha Tyler is one of Hollywood's most popular jacks of all trades. While she might be most well-known for her appearance as psychologist Tara Lewis in "Criminal Minds" and for her various hosting gigs, like on "Whose Line Is It Anyway?," Tyler is also a noted voice actor who has successfully dabbled in writing, comedy, and directing.
Before she was catching unsubs in "Criminal Minds," Tyler made a name for herself by appearing in hit television shows like "Friends," where she appeared as Dr. Charlie Wheeler, a love interest to both Ross (David Schimmer) and Joey (Matt LeBlanc). The star also appeared in "24" and "The Ghost Whisperer" before landing a voice acting role as Lana Kane in the Emmy Award-winning animated series "Archer."
Tyler's hosting duties are just as prolific as her acting roles, as the California-born personality has headlined shows such as "Talk Soup," "Whose Line Is It Anyway?," and "The Talk," which landed the star an Emmy for outstanding entertainment talk show host in 2017 (via Variety).
The "Archer" voice actor has also branched into entrepreneurship, launching bottled cocktails under Courage and Stone to boost her earnings. While the star has completed her role on "Criminal Minds" and retired from "The Talk," Tyler continues to find new projects to round out her ever-expanding CV and busy schedule.
With such a fantastic work ethic and interest in all sorts of creative mediums, it's no surprise that her success has paid extreme dividends.
Aisha Tyler is reportedly worth $4 million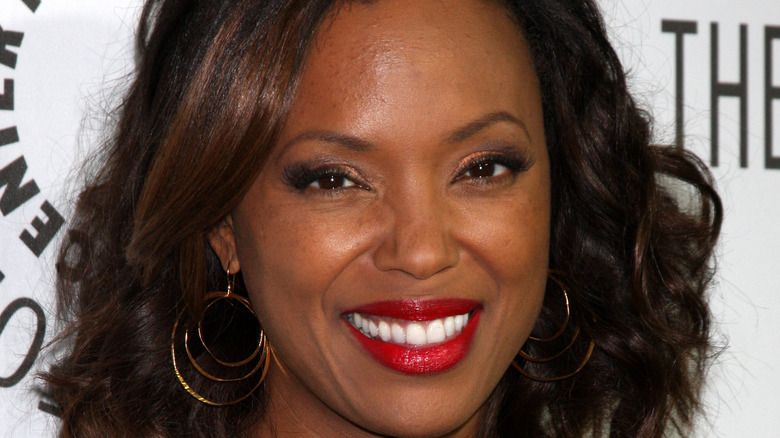 Kathy Hutchins/Shutterstock
It's unclear just how much Aisha Tyler is actually worth but Celebrity Net Worth suggests she has amassed $4 million. That's an easy to imagine figure as Tyler has consistently been working in Hollywood since 1996. Tyler has made some impressive financial decisions, especially in the real estate market. Ahead of her divorce with Jeff Tietjens in 2016, the couple listed their luxurious three-bedroom home for just under $2 million. They purchased the home for a cool $690,000 in 2002, per property records (via Variety).
As for her Courage and Stone cocktail business? It's unclear how much Tyler has made from the venture but a press release from the outfit revealed that the brand had grown 600% in the months following its debut in early 2020.
The star continues to lend her voice talents to "Archer" and most recently started appearing as Mickey in AMC's ever-popular "Fear The Walking Dead." With consistent paychecks coming in, it's no surprise that Tyler candidly discusses her profits. "Well, I get paid so much money to be unfunny. Like... SO much money," the "Criminal Minds" star tweeted to her followers after a troll labelled her unfunny. "So much that it's been my career for two decades & I KEEP getting hired to do it. And people keep watching. And keep liking it."
After two successful decades in the industry, it's likely that Tyler's best and most profitable days are still ahead of her as she continues to wrangle up roles and invest in unique ventures.