Fear The Walking Dead: Dead In The Water - What We Know So Far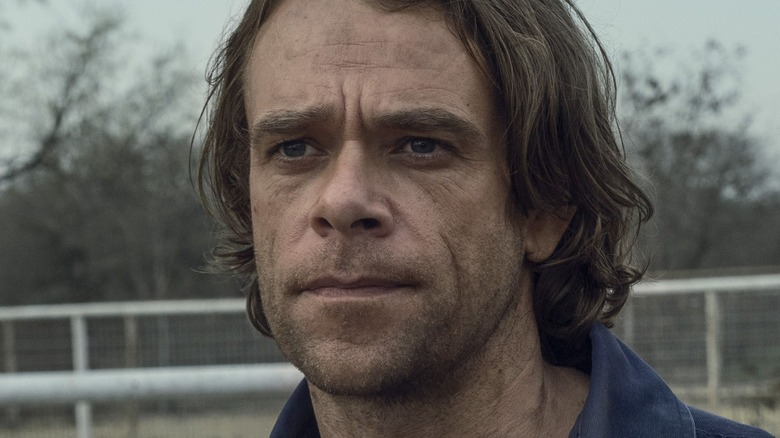 AMC
Whether you're still a fan or departed the series at some point during its run, there's no denying how influential AMC's "The Walking Dead" has become over the years. The show took Robert Kirkman's beloved comic book series and turned it into a television sensation, award and nomination magnet, and merchandising machine that's still going strong over a decade in. In fact, despite the original show's conclusion coming in 2022, the overall "Walking Dead" brand is far from finished, seeing as a host of spin-offs and sequels are on their way down the production pipeline.
To keep the "TWD" franchise alive, AMC has unveiled several new projects set within it that will hopefully keep fans tuning in for the foreseeable future. Joining the likes of "Fear the Walking Dead" and "The Walking Dead: World Beyond" so far are the "Tales of the Walking Dead" anthology series, a show dedicated to mainstays Daryl Dixon (Norman Reedus) and Carol Peletier (Melissa McBride), and "Isle of the Dead," which follows Maggie Rhee (Lauren Cohan) and Negan Smith (Jeffrey Dean Morgan). That's a lot to look forward to, but the zombie-infested catalog doesn't stop there.
"The Walking Dead: Dead in the Water" is also coming along swimmingly (pun intended). Here's what we know about this production so far, including what it's about and when you can see it for yourself.
Dead in the Water is a claustrophobic, sea-faring nightmare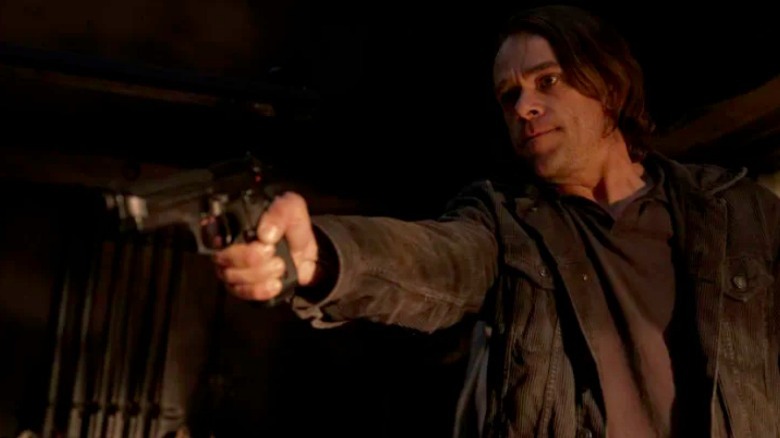 AMC
According to Comic Book, "The Walking Dead: Dead in the Water" acts specifically as a prequel to "Fear the Walking Dead." It focuses on one of the main villains of the latter series, Riley (Nick Stahl), just as the zombie outbreak begins. Unlike most other survivors we've followed in previous pieces of "TWD" media, though, we won't see him fight off walkers on land. Rather, he's stuck in a submarine known as the USS Pennsylvania with an increasingly zombified crew. Thus, the new father has to fight for his life in a close-quarters, underwater environment.
Aside from Stahl, it's currently unknown who else will star in "Dead in the Water." Although, we do know who has put the project together from behind the scenes. Ian Goldberg and Andrew Chambliss of "Fear the Walking Dead" fame serve as executive producers alongside "TWD" Universe chief content officer Scott Gimple. Additionally, Jacob Pinion, whose credits include the online "Fear the Walking Dead" tie-in "The Althea Tapes" and the "Fear" Season 6 episode "Damage from the Inside," penned the story.
Thankfully, for those eager to watch "The Walking Dead: Dead in the Water," you don't have to wait too long. The special hits AMC+ exclusively on April 10, 2022, exactly one week before the second half of "Fear the Walking Dead" Season 7 premieres with two brand new episodes.