The Important CSI Character You Probably Forgot Peri Gilpin Played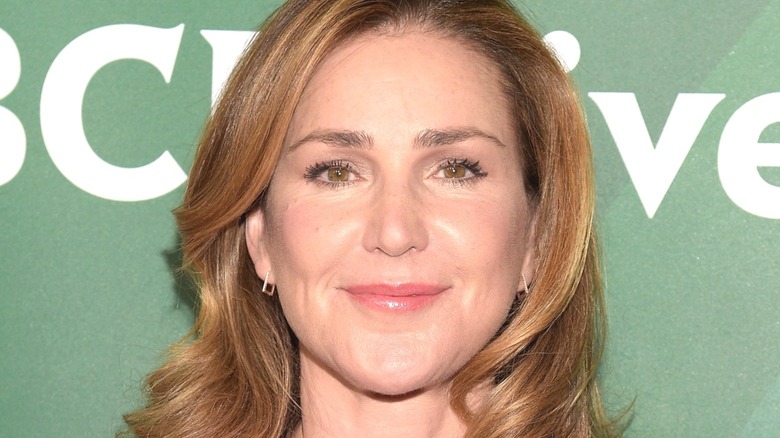 Jason Kempin/Getty
Evidence plays a crucial role in law enforcement's investigation of criminals and victims, and it also makes for some great television. "CSI: Crime Scene Investigation" is a long-running show that features a diverse cast and a tremendous amount of guest stars. With over 15 seasons and 300-plus episodes, "CSI" has plenty of time to develop main and guest characters to fit the popular police procedural television show, and there have been many well-known stars in guest roles over the years.
This is the case with Peri Gilpin, a famous actor known for her roles in "Frasier," "Scorpion," and "Make It or Break It" (via IMDb). Each of her roles throughout her career have been exceptionally varied, with "Frasier" being a comedy show, "Scorpion" being about a global network that tries to solve immense problems, and "Make It or Break It" following a group of young gymnasts. 
Therefore, it's no wonder that the versatile actor was tapped to appear in several episodes of "CSI." But what role does she play, and why is it important?
Peri Gilpin plays D.B. Russell's wife Barbara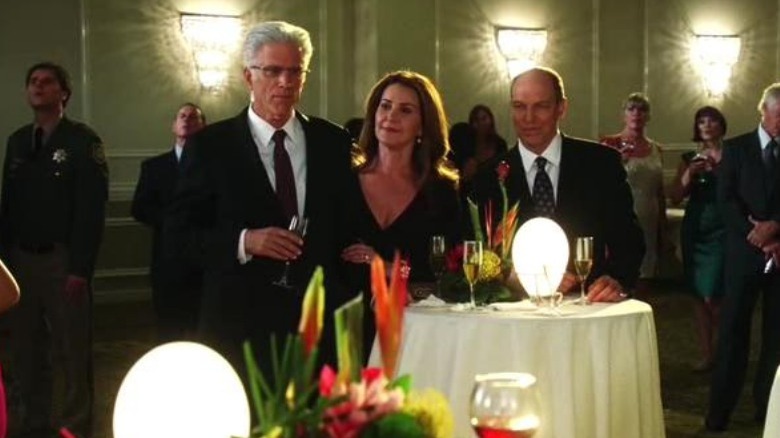 CBS
Before her first appearance in "CSI: Crime Scene Investigation," Peri Gilpin's character is mentioned many times, and she often calls D.B. Russell (Ted Danson) to check up on him. Playing the role of Barbara Russell, the wife of D.B., Gilpin's first on-screen episode is Season 12, Episode 22, "Homecoming." She later appears in three other episodes throughout Seasons 13 and 14, which are "Karma to Burn," "Pick and Roll," and her final episode, "Passed Pawns" (via IMDb).
Of course, with "CSI" being primarily a drama show, Barbara's first appearance in "Homecoming" involves an explosive story that features the kidnapping of her granddaughter due to D.B.'s investigations, as the criminals try to get back at their would-be pursuer. This plot continues into "Karma to Burn," which sees a ransom levied for the safe return of the Russell granddaughter. 
Then in "Pick and Roll," Barbara gets drawn into the drama once again through her family, but this time it's about a secretive connection between her son Charlie (Brandon W. Jones) and the murder of a basketball coach. Gilpin's last appearance in "CSI" sees her beg D.B. to buy a home in Seattle in order to retire. Signifying the end of their relationship, D.B. chooses his career over her, leading to an off-screen divorce and the character's transition to the spinoff "CSI: Cyber." 
Despite only lending her skills for four episodes of the hit series, Gilpin's influence in "CSI" is definitely felt in the overall demeanor of Russell.