The Most Heartbreaking Russell Moment From CSI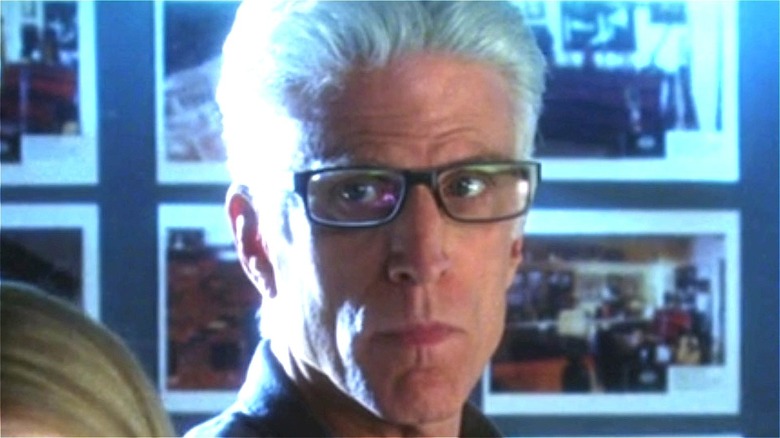 CBS/Hulu
Courtesy of series creator Anthony E. Zuiker, CBS added "CSI: Crime Scene Investigation" to its library in the Fall of 2000. Though it easily could've fallen into obscurity given the sheer number of crime procedurals on the air at the time, it wound up doing the exact opposite. "CSI" stuck around for a decade and a half, wrapping up its 15 season and over 300 episode-long run in September of 2015. For devoted fans of the program, this goodbye couldn't have felt good, considering it meant they had to bid some of their favorite small-screen characters farewell.
Throughout its television tenure, "CSI" didn't maintain the exact same lineup of characters. Some names would depart before the show concluded, often being replaced in some form or fashion with a franchise newcomer. Arguably one of the most memorable additions to the cast list was D.B. Russell (Ted Danson), who arrived on the scene in Season 12 to fill the void left behind by Dr. Raymond Langston (Laurence Fishburne). He'd remain a fixture on "CSI" until its end, using his intelligence and experience to make himself an asset to the Las Vegas Crime Lab.
Though known for his laid-back yet dutiful nature, D.B. Russell has had some trouble maintaining his composure in certain situations. In one specific instance, he went through such an immense wave of guilt that the hearts of "CSI" viewers couldn't help but break.
Paula Bingham's murder scarred Russell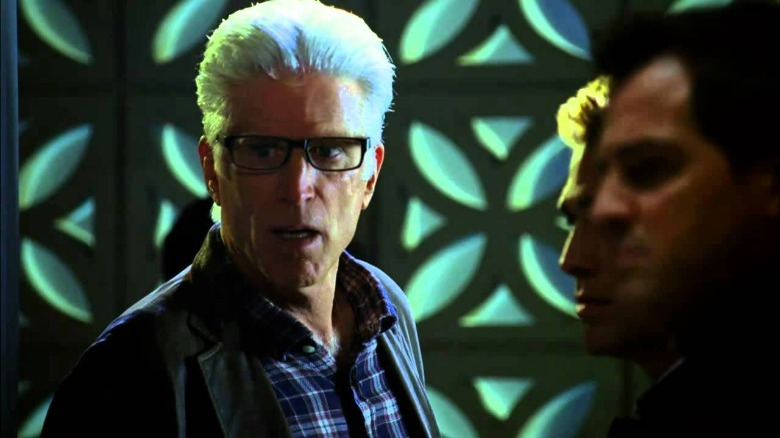 CBS
Season 12 Episode 13, titled "Tressed to Kill," presented the "CSI" crew with a rather unorthodox case. They'd received several reports of a mysterious man who's stalking women and forcibly cutting out chunks of their hair. This so-called "hair stalker" raised the stakes significantly when one of his previous victims, Eva Byron (Sasha Jackson), is found dead with her eyes removed and braided hair stuffed in her mouth. With that, D.B. Russell and his team kicked their investigation up a notch while keeping a next potential target, Paula Bingham (Brianna Brown), safe.
Sadly, Russell failed to keep his promise to Paula that nothing bad would happen to her. The stalker-turned-murderer broke into her house and attacked her before abruptly leaving, giving her the chance to contact Russell over the phone. By the time they got there, though, the murderer had slashed Paula's throat, which is something Russell struggled to process. Nevertheless, he continued to pursue the person responsible — Dr. Bill Ryan (William Ragsdale) — and eventually apprehended him. Still, this did next to nothing to absolve him of the guilt he felt for not preventing Paula's demise.
At the crime lab, D.B. Russell sees any number of horrific things on a daily basis. However, he was determined to keep his word to Paula that no harm would come to her at the hands of Dr. Ryan. Thus, something broke inside of him when he saw her dead body, fully believing it was his fault that she met such a fate. As a viewer, it doesn't get much more heartbreaking than seeing someone who wants to make a positive difference in the world end up on the receiving end of an emotional gut punch.