Cheaper By The Dozen Director Gail Lerner On Why Zach Braff And Gabrielle Union Are 'A Great Combination' - Exclusive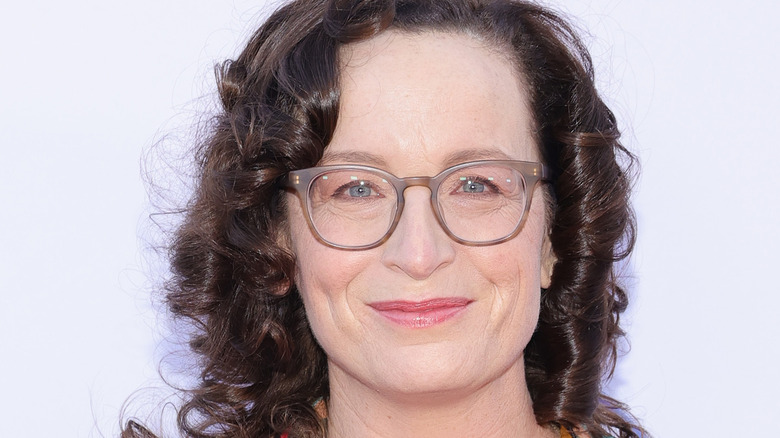 Matt Winkelmeyer/Getty Images
In the new "Cheaper By the Dozen" reboot, Zach Braff and Gabrielle Union put a modern spin on a timeless classic. The film, which was directed by Gail Lerner ("Black-ish," "Happy Endings") and is now streaming on Disney+, is a new installment of the franchise that also includes the 1950 and 2003 films of the same name — but with an updated storyline and cast.
Braff and Union play Paul and Zoey Baker, heads of a multi-racial, blended family that run their own restaurant that bottles their trademark "Hot, Sweet, and Savory" sauce. Together, they take on everything that life throws at them — from high-maintenance exes to runaway teens.
It's a story that wouldn't work if the two leads didn't have chemistry — but, luckily, Braff and Union strike the right chord with each other. That chemistry made Lerner's job a whole lot easier, and during an exclusive interview with Looper, the director revealed exactly why she thinks Braff and Union make such a great on-screen team.
Braff and Union played 'good cop, bad cop' on set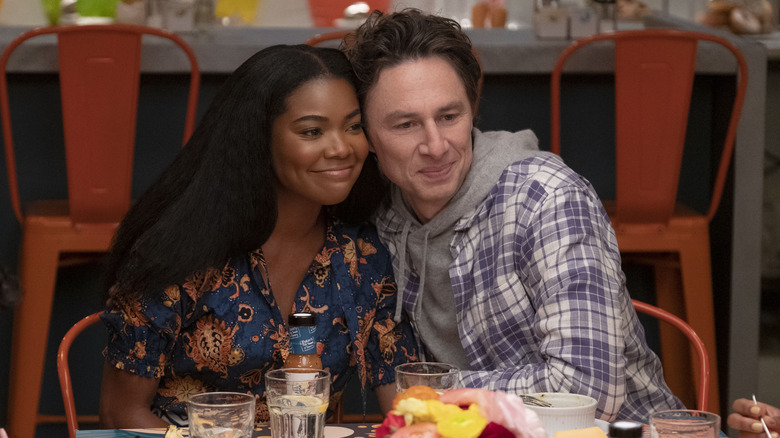 20th Century Studios
Gail Lerner said she knew "right away" that both Zach Braff and Gabrielle Union were "perfect" for their respective roles — even though they came from different mindsets when it came to kids.
"They brought such different attributes," admitted Lerner. "Gab, I think experientially, is much closer to Zoey [than Braff is to Paul]. She has a biological daughter. She has step-kids. She comes from a big, blended family herself. She's used to parenting. Zach does not have his own kids, but he's a great uncle. He adores his nieces and nephew, and ... he leapt in as a playmate to the [onscreen children] and met their childish energy with such playfulness and love."
On set, the two actors seemed to balance each other out in a way that leveled the playing field and brought them together. "They joke around that they do good cop, bad cop," said Lerner, adding, "It wasn't so much that Gab was a bad cop, but she was a focused cop. She knew when you had to stop playing to get the job done ... They were a great, great combination."
"Cheaper By the Dozen" is now streaming exclusively on Disney+.