Cheaper By The Dozen: What Ever Happened To The Cast?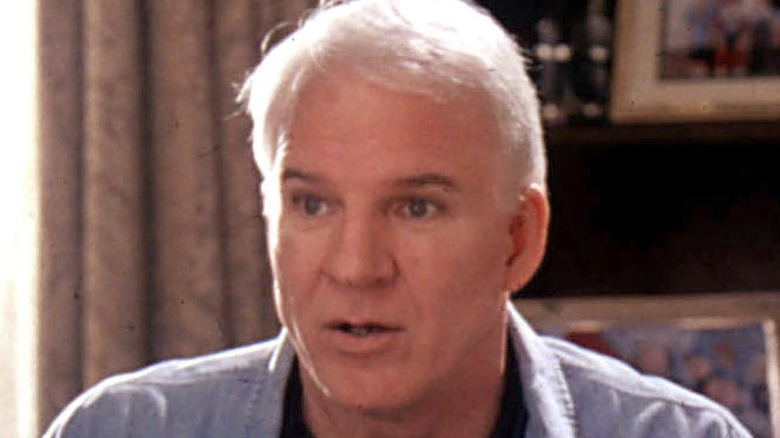 20th Century Fox
The 2003 comedy "Cheaper by the Dozen" follows the chaotic lives of the Baker family, parents Tom (Steve Martin) and Kate (Bonnie Hunt) and — as the title suggests — their 12 children. Many fans likely know it was a remake of a 1950 film of the same name and was actually inspired by the real-life Gilbreth family, as portrayed in the original film. The 1950s version of the film drew its inspiration from the semi-autobiographical novel — also of the same name — penned by two of the Gilbreth children, recounting their childhoods as members of a family with a dozen kids. The original "Cheaper by the Dozen" was followed up by the book and subsequent adaptation "Belles on Their Toes," which told of life after the death of family patriarch Frank Gilbreth Sr.
While critics didn't exactly love the 2003 version of "Cheaper by the Dozen" — it managed a lowly 24% critics score on review aggregator Rotten Tomatoes — audiences still fell prey to its charms and its worldwide gross of $190 million against a $40 million production budget made it a box office success. Just as the original received a sequel, the remake was followed up in 2005 as well. Obviously the big departure from that narrative is that Tom Baker is still very much alive in "Cheaper by the Dozen 2" — it would be difficult to imagine producing the film without its greatest comedic asset — and instead of dying has retired from coaching. 
With a "Cheaper by the Dozen" reboot in the works (via SlashFilm), fans may be thinking about the most recent iteration. Here's what happened to the cast of "Cheaper by the Dozen."
Steve Martin played Tom Baker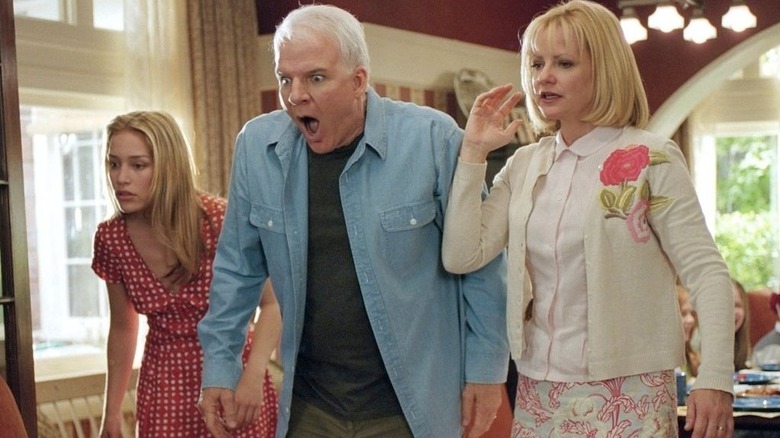 20th Century Fox
Legendary big-screen funny man Steve Martin brought to life father and college football coach Tom Baker in the 2003 version of "Cheaper by the Dozen." When he gets the chance to take over the football program at his old school, he uproots the family from their small-town home in Midland, Illinois, to the Chicago suburbs, a move that is not exactly well received.
Two years after his turn as Tom, Martin appeared in "Shopgirl," a 2005 adaptation of his own 2000 novel. In addition to starring as wealthy businessman Ray Porter — who falls into a love triangle with the title character Mirabelle Buttersfield (Claire Danes) and broke graphic designer Jeremy (Jason Schwartzman) — Martin also wrote the screenplay and produced the film. Once again starring in a film he wrote, Martin portrayed inept investigator Inspector Jacques Clouseau, tasked with tracking down a legendary pink diamond in "The Pink Panther," a role he also revisited in 2009's sequel.
Martin found himself tangled up in another love triangle in 2009's "It's Complicated," with his character Adam becoming involved with Jane (Meryl Streep), who's having an affair with her ex-husband Jake (Alec Baldwin) — the title says it all. In 2020, Martin reprised another classic role of his, appearing once more as George Banks in "Father of the Bride Part 3,"  a short sequel that essentially boiled down to a Banks family reunion videoconference during the COVID-19 pandemic. He can currently be seen in the killer podcast sitcom "Only Murders in the Building," with episodes releasing weekly on Hulu.
Bonnie Hunt played Kate Baker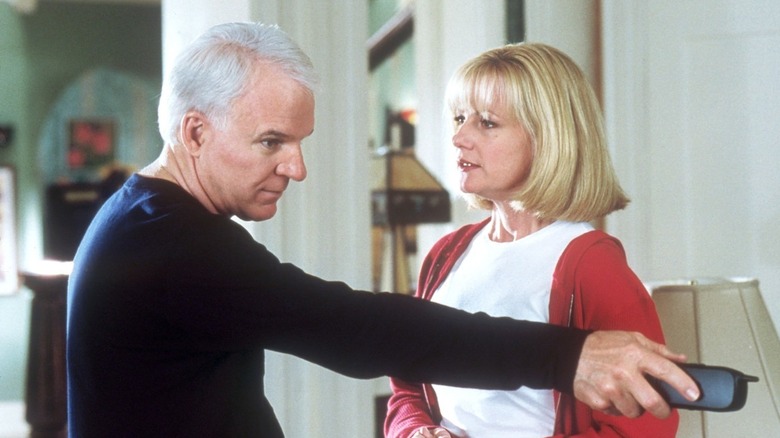 20th Century Fox
Actor Bonnie Hunt brought matriarch Kate Baker to life. As Tom is busy ruining the kids' lives by moving the family across Illinois, she's prepping for a nationwide tour in support of the book she wrote about her massive family. It's cool, though, Tom can totally handle looking after their sizable brood with her on the road, right? There's absolutely no reason whatsoever to be concerned.
After "Cheaper by the Dozen" came out, Hunt continued to appear in the sitcom she created — entitled "Life With Bonnie" — as Bonnie Malloy, a local talk show host who's also a loving wife and mother of two with a home life that's much crazier than she lets on. In 2006 she continued voice acting with Disney-Pixar — having previously worked on "Monsters Inc." and "A Bug's Life" — taking on the role of Sally in "Cars," which she would reprise in the movie's two sequels and the animated series "Cars Toons: Tales From Radiator Springs." 
In 2008, Hunt received her own talk show, "The Bonnie Hunt Show," which ran for two seasons. She continued her voice acting career by voicing Dolly in 2010's "Toy Story 3" and would go on to voice the character once more in the franchise's fourth installment. For 2016's "Zootopia," Hunt voiced Bonnie Hopps, mother to the lead character Judy, whose life as a big city cop doesn't start as well as she'd hoped. She recently got back into the swing of things as Mrs. Flint in the series "Monsters at Work," reprising her role from "Monsters Inc," returning as the bat-wing-eye-stalked character who runs the simulation room.
Piper Perabo played Nora Baker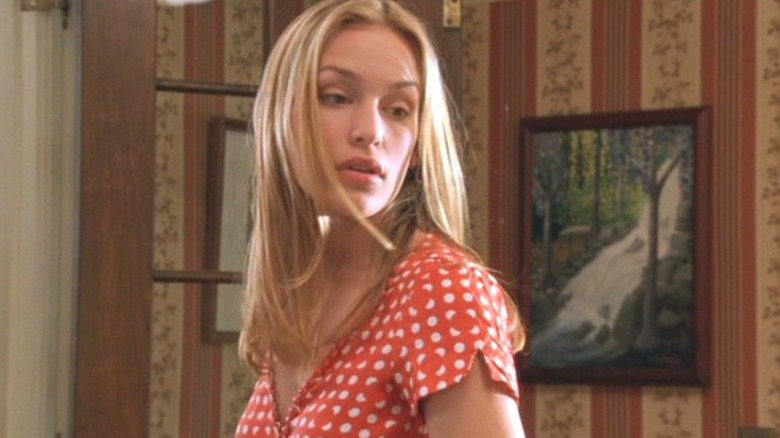 20th Century Fox
Don't worry, Tom, your daughter Nora is here to help, as played by Piper Perabo. The eldest Baker child has moved out of the house and in with her less-than-awesome boyfriend Hank, but Tom hires her on to help manage the house with Kate out on tour. It's probably no big deal that Hank hates children and the kids are naturally going to terrorize their big sister's boyfriend. Fortunately Nora eventually gets her priorities straight, dumps the loser, and helps search for her missing little brother.
A year after "Cheaper by the Dozen" came out, Perabo appeared as Princess Lunna in the Syfy fantasy film "George and the Dragon." Having been kidnapped by a female dragon, she decides to stick around and watch over its newly lain egg after the beast dies, which means protecting it from the title character (played by James Purefoy), who's been hired to rescue her. In 2006, she appeared as Julia, wife to Robert Angier (Hugh Jackman), in Christopher Nolan's mind-bending illusionist movie "The Prestige."
In 2010, Perabo took on the lead role of CIA agent Annie Walker in USA Network's spy-thriller franchise "Covert Affairs," a part that lasted five seasons. In 2012's "Looper," she played Suzie, the love interest to Young Joe (Joseph Gordon-Levitt). In 2019, Perabo replaced Radha Mitchell as Leah Banning in "Angel Has Fallen," playing the wife to lead character and Secret Service agent Mike Banning in the third go-round in the "Has Fallen" franchise. She took on the role of Linda Craft, the unsuspecting wife of Dr. Peter Craft (Rory Kinnear) for six episodes of Showtime's "Penny Dreadful: City of Angels."
Hilary Duff played Lorraine Baker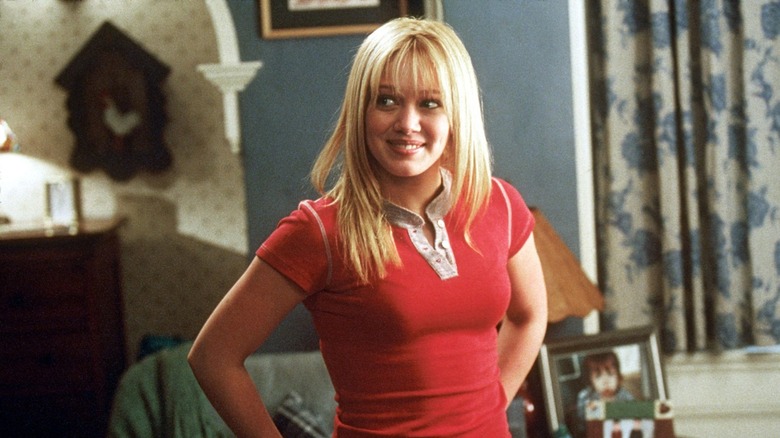 20th Century Fox
Actor Hilary Duff played the third oldest Baker sibling, Lorraine. Like the other kids, she's not thrilled about the move, but she does the best to make it work, including trying to adjust to her new high school, something with which her brother Charlie clearly needs some help.
"Cheaper by the Dozen" came out the same year as "The Lizzie McGuire Movie," which featured Duff in the role of the namesake character, adapted from the Disney Channel show "Lizzie McGuire," which starred Duff for its two seasons. In 2004, she appeared as Sam Montgomery in "A Cinderella Story," a modern spin on the classic folk tale, rather than the popular Disney princess version. Sam's a waitress at her stepmother's diner who falls in love with her online penpal. By the time she appeared in 2008's political action satire "War, Inc." Duff had mostly shed her squeaky-clean good girl teen image, solidified by her turn as sultry Central Asian pop star Yonica Babyyeah. She followed that up with a six-episode arc on teen drama "Gossip Girl," appearing as actress Olivia Burke.
Starting in 2015, Duff took on the main cast role of Kelsey Peters, the young book editor and work friend of series lead character Liza Miller (Sutton Foster) on the dramedy series "Younger," the final season of which moved the series from the TV Land network to the Paramount+ streaming platform. She's set to appear as lead character Sophie in the Hulu spinoff series "How I Met Your Father."
Tom Welling played Charlie Baker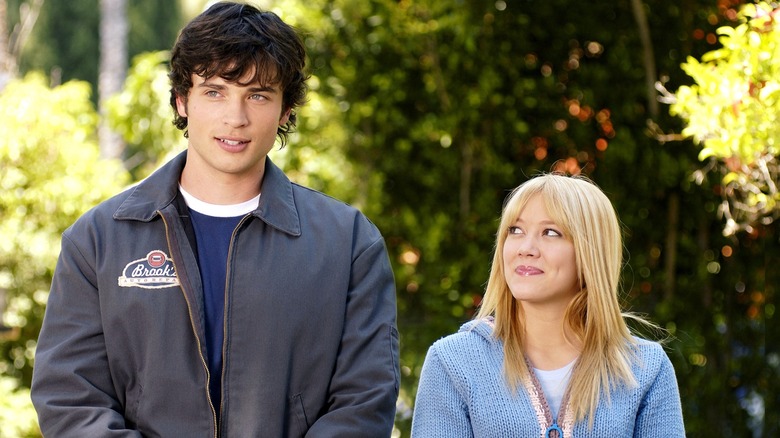 20th Century Fox
Eldest son Charlie Baker, as played by actor Tom Welling, has, perhaps, the most difficult time adjusting to the family's new life in the Chicago suburbs. For starters, it means moving away from girlfriend Beth (Tiffany Dupont) during his senior year. Also, as Charlie finds out, the kids at his new school aren't exactly nice to outsiders from his more rural setting. His frustrations result in him getting kicked off the football team and putting his father on blast for uprooting the family.
Welling has had a fairly low-key career in the years since "Cheaper by the Dozen" came out. He continued his role on "Smallville" as the small-screen version of Clark Kent during his formative years, prior to taking up the mantle of Superman." In 2005, he took on the lead role of Nick Castle, the character who unwittingly sets supernatural events in motion in the remake of John Carpenter's classic horror film "The Fog." In the 2013 historical drama "Parkland," Welling played real-life Secret Service agent Roy Kellerman, who was sitting in the front seat of the car when President John F. Kennedy was assassinated in 1963.
After portraying fictional Cleveland Browns quarterback Brian Drew in the 2014 football drama "Draft Day," Welling returned to the small screen for a part in "Lucifer." He portrayed police Lieutenant Marcus Pierce, who oversaw the work of the cast's law enforcement members, though he was secretly also Cain, the immortal son of Adam and Eve who became the world's first murderer by slaying his brother, Abel.
Kevin G. Schmidt played Henry Baker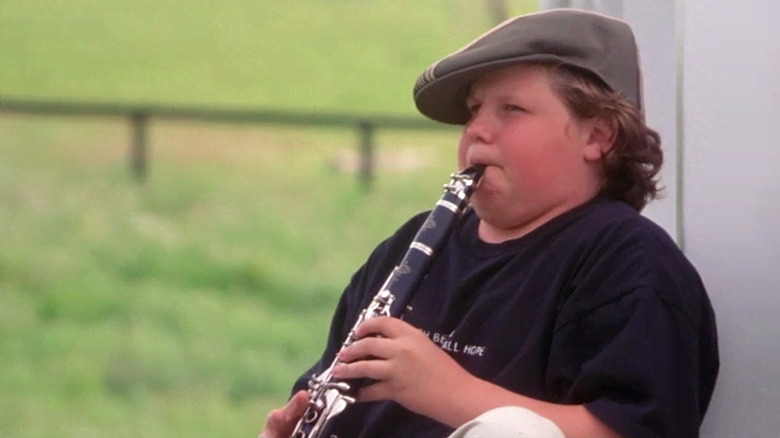 20th Century Fox
Actor Kevin G. Schmidt took on the role of middle-school-aged son Henry Baker. Henry is one of the many middle children in the Baker clan, unique in the fact that he's the only one who plays the clarinet and is, thus, the only one who needs to be reminded not to do so when there's food in his mouth. 
In 2004, a year after his turn in "Cheaper by the Dozen," Schmidt showed up as part of the cast of "The Butterfly Effect," playing the younger version of Lenny, the adult version of whom was played by Elden Henson. In 2007, he starred in "Resurrection Mary" as teenager Jeff Price, whose friends suddenly start dying after he picks up a mysterious young woman walking on the side of the road and starts dating her. Starting in 2008, Schmidt took on the role of Noah Newman on long-running soap opera "The Young and the Restless," with actor Luke Kleintank taking on the role for seven episodes during that stretch. The recasting was born out of Schmidt's role as polyglot wunderkind Henry Griffin on Cartoon Network's live-action series "Unnatural History."
Alyson Stoner played Sarah Baker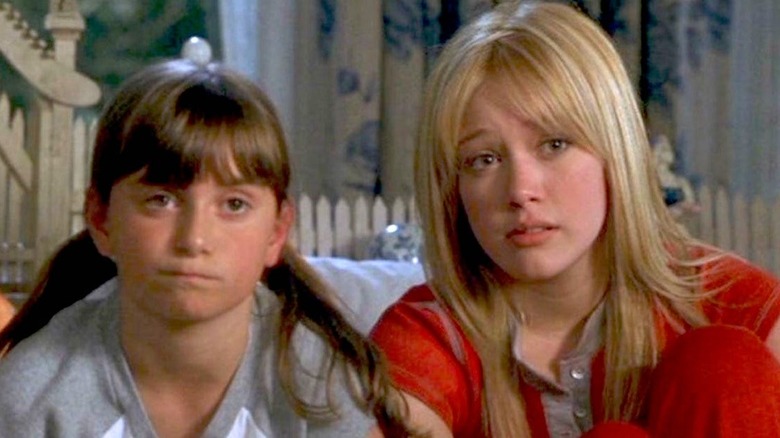 20th Century Fox
Cantankerous Sarah Baker was brought to life in by actor Alyson Stoner. She's the mastermind behind pretty much all the dirty tricks the kids pull throughout the film and can tend to pick on her siblings without mercy. But don't you dare mess with a member of the family if you're an outsider; that's her job and she will mess you up but good to protect her fellow Baker kids.
"Cheaper by the Dozen" was Stoner's feature film debut. She followed it up with a slate of voice acting roles, starting with voicing one of the kid rats in 2004's "Garfield," and a recurring voice role as Victoria, best friend to the title human character on Disney's "Lilo & Stitch: The Series." Of course, her appearance in the live action "Step Up" as Tyler's (Channing Tatum) foster sister Camille required more than her vocal talents; she showed off her moves as a dancer. In 2005, Stoner picked up a recurring role as tomboy Max, friend to the title twins on "The Suite Life of Zack & Cody."
Stoner appeared in the 2008 Disney Channel TV movie "Camp Rock," taking on the role of Caitlyn, friend to Mitchie (Demi Lovato). She reprised her role as Camille in "Step Up 3D," playing a more prominent role as the best friend and unrequited love interest of Robert "Moose" Alexander (Adam G. Sevani) as the duo attend college. Stoner took the role up once more for 2014's "Step Up: All In," her character now serving as Moose's girlfriend who's disappointed that she hasn't fully committed to dancing herself.
Alan Ruck played Bill Shenk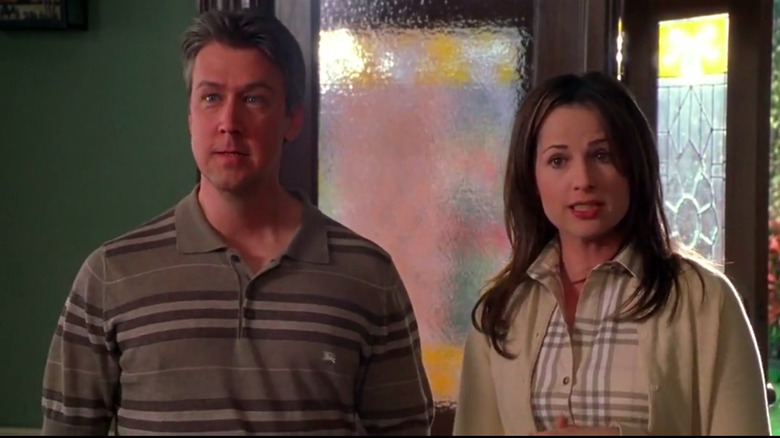 20th Century Fox
Veteran actor Alan Ruck took on the role of Bill Shenk, one of the Bakers' neighbors. He and wife Tina show up at the family's front door to introduce themselves and are seemingly baffled to learn that there are 12 Baker children in total, given they have just the one. Nevertheless, they do the neighborly thing and invite the entire crew to their son Dylan's birthday party.
Ruck followed up his turn in "Cheaper by the Dozen" with a small role in the breakdancing comedy "Kickin' It Old Skool," playing Dr. Cameron Frye — an adult version of his character from "Ferris Bueller's Day Off" — who tells parents Marty and Sylvia Schumacher that their comatose son Justin (Jamie Kennedy) will never recover following a mishap with a dangerous breakdancing move 20 years ago. For 2008's "Ghost World," he played one of several ghosts vying for the attention of dentist Bertram Pincus (Ricky Gervais), who recently discovered his ability to communicate with spirits.
Much of Ruck's career in the years since has come on the small screen. He took on the recurring role of the troubled Henry Rance for Season 1 of "The Exorcist" series on Fox. Beginning in 2018, Ruck took on the series main cast role of Connor Roy in HBO's smash hit satire drama "Succession." Connor is the eldest of the Roy children and perhaps the most eccentric; he has a fascination with Napoleon that borders on obsession and a single conversation with Senator Gil Eavis gives him the confidence to run for president on a platform of non-taxation.
Paula Marshall played Tina Shenk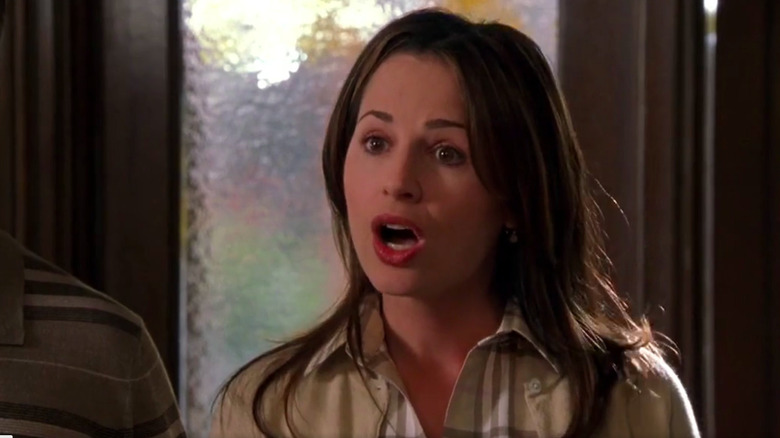 20th Century Fox
Paula Marshall played Bill Shenk's wife Tina. She too is a bit flabbergasted to learn that of the enormity of the Baker clan, but she and Bill do the neighborly thing and extend the invite to their son's b-day celebration. Spoiler alert: it doesn't go well; we're not sure you could expect much different when son Dylan goes to open his gifts and finds one of them is a snake.
Marshall has found plenty of work in television following "Cheaper by the Dozen." In 2004 she took on the recurring role of Neptune High guidance counselor Rebecca James — who briefly dated the title character's father — on "Veronica Mars." Marshall took on the series main role of emergency room doctor Regina Barnes for the family medical sitcom "Out of Practice." She later took on the recurring role of actress Kate Tinsley on "Nip/Tuck," a character suffering from body dysmorphia who briefly dates Dr. Sean McNamara (Dylan Walsh), one of the two series leads.
On the Showtime sitcom "Californication," Marshall played Sonja, a Scientologist who hooks up with lead character Hank Moody (David Duchovny) and believes her later pregnancy is the result of their brief entanglement. She got leading lady status in the sitcom "Gary Unmarried," starring opposite Jay Mohr as Allison Brooks, the wise-cracking recent ex-wife of his Gary Brooks, who's not only juvenile but also not such a great liar. In 2019, Marshall began a recurring role on the HBO drama series "Euphoria," taking on the part of Marsha Jacobs, mother to the insecure jock Nate Jacobs (Jacob Elordi) and wife to Cal Jacobs (Eric Dane), who's hiding a secret from his family.
Richard Jenkins played Shake McGuire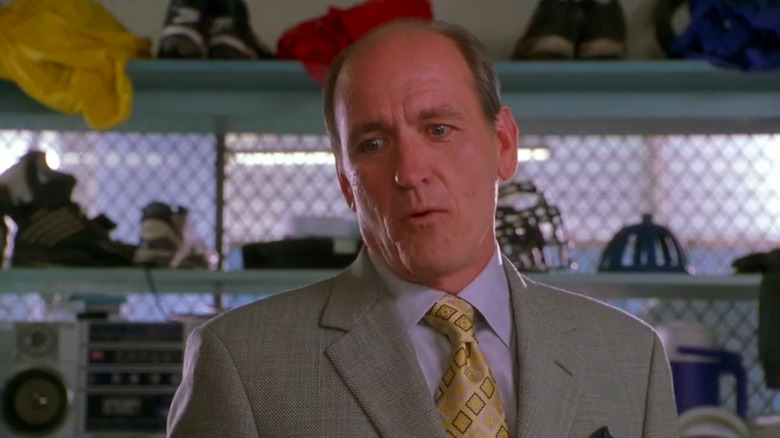 20th Century Fox
Actor Richard Jenkins portrayed Tom Baker's old football buddy Shake McGuire. He means well and the opportunity he gives Tom is a genuinely good one, though he's perhaps not so supportive of his old pal's family life. It's evident in the dismissive and emasculating comments he makes here and there about the Baker family dynamics, insinuating that Kate runs the show rather than sharing a partnership with her husband and referring to her as "the wife." Eek.
In real life, Jenkins is likely much more charming, evident in the enviable resume he's put together on the big and small screens. Following "Cheaper by the Dozen," he continued his recurring role as Nathaniel Fisher Sr., the dearly departed patriarch of the Fisher and Sons funeral home on the HBO drama seres "Six Feet Under." Jenkins was nominated for the Academy Award for Best Actor for his role as widowed professor Walter Vale in the 2007 drama "The Visitor." For the 2008 slapstick comedy "Step Brothers," he played Dr. Robert Doback, the father to Dale Doback (John C. Reilly) and stepfather to Brennan Huff (Will Ferrell).
Jenkins took on the role of Gary Sitterson, one of the engineers pulling the strings behind the scenes in Joss Whedon's 2012 horror homage-slash-satire "The Cabin in the Woods." He later played reluctant Senator Al Willis, who helps fund the expedition to Hollow Earth in the 2017 Monsterverse installment "Kong: Skull Island." Jenkins took on the role of Giles — helping to liberate Amphibian Man and earning an Academy Award nomination for Best Supporting Actor — in director Guillermo del Toro's acclaimed fantasy flick "The Shape of Water."
Ashton Kutcher played Hank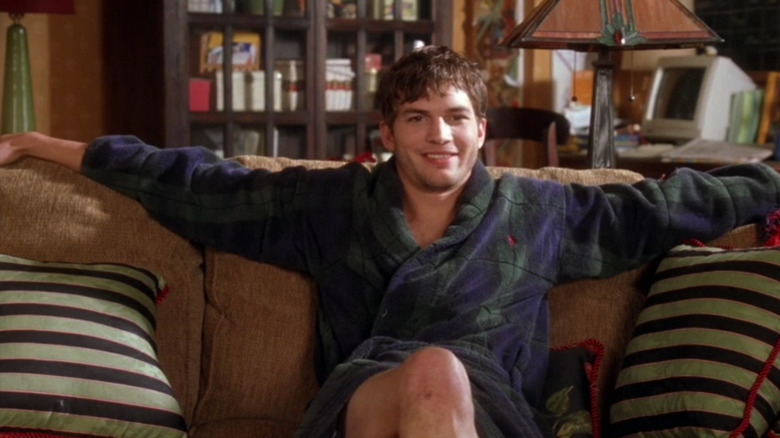 20th Century Fox
Actor Ashton Kutcher took on the role of the extremely dislikable and narcissistic Hank, a doofus wannabe actor who serves as the love interest to eldest Baker daughter Nora. While the kids get in trouble for their pranks against him — including the infamous soaking of his underwear in meat prior to loosing the family dog on him — we ultimately find him deserving of their shenanigans based on how he treats Nora and the rest of the Baker clan.
Kutcher returned to his breakthrough role as Michael Kelso on "That '70s Show" following his role in "Cheaper by the Dozen," as well as his role of host and creator of MTV's celebrity prank show "Punk'd." He moved on to more dramatic fare in 2004 with his lead role as Evan Treborn in sci-fi thriller "The Butterfly Effect," traveling back in time through his memories and journals to change the past, often with unforeseen consequences. The next year, Kutcher appeared in "Guess Who," a race-swapping remake of the classic "Guess Who's Coming to Dinner"; Kutcher played Simon, whose girlfriend Theresa (Zoe Saldana) brings him home to meet her family and announce their engagement without having mentioned he's white.
For the ambitious but critically panned 2013 biographical drama "Jobs," Kutcher took on the title role of Apple CEO Steve Jobs, telling his story from college age to the introduction of the iPod. Beginning in 2016, he took on the main cast role of Colt Bennett, washed up football quarterback and prodigal son on Netflix's "The Ranch."