Director Gail Lerner On Why Zach Braff And Gabrielle Union Make Cheaper By The Dozen 'Perfect' - Exclusive Interview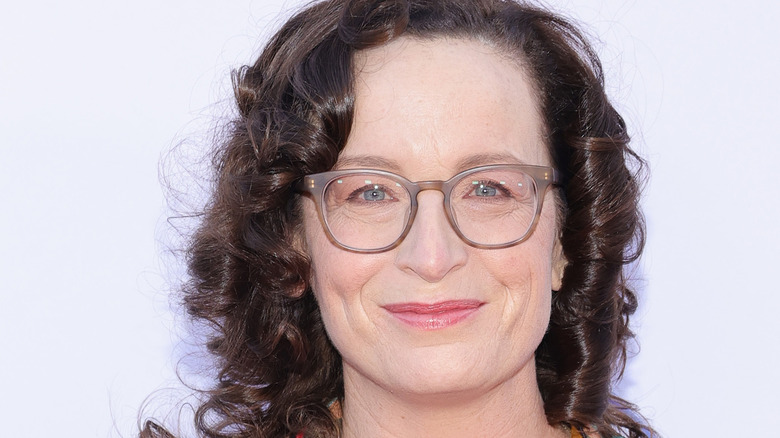 Matt Winkelmeyer/Getty Images
It has been almost 20 years since the Steve Martin-led "Cheaper By the Dozen" remake of the 1950 original, which in turn was based on a semi-autobiographical novel. Now, there's another "Cheaper By the Dozen" film to add to the popular franchise, this time starring Zach Braff and Gabrielle Union as the heads of the Baker clan.
Directed by Gail Lerner, 2022's "Cheaper By the Dozen" — which is now streaming on Disney+ — follows the multiracial, blended Baker family that owns a restaurant and sells their own "Hot, Sweet, and Savory" sauce while juggling everything that life throws at them. It's Lerner's first foray into film as a director, having previously helmed episodes of "Black-ish," "Grace and Frankie," and "Happy Endings," among other writer and producer credits.
During an exclusive interview with Looper, Lerner revealed what it was really like working with Braff and Union and pondered what it would take to bring back "Happy Endings."
Zach Braff and Gabrielle Union played 'good cop, bad cop' on set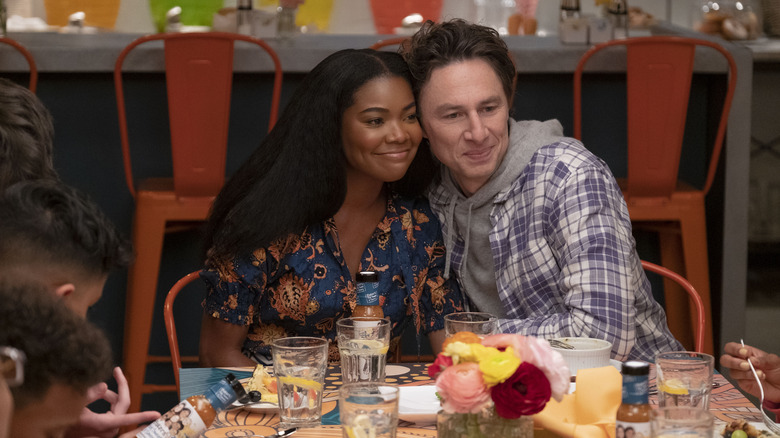 20th Century Studios
What made Zach Braff and Gabrielle Union the right actors to cast as Paul and Zoey Baker?
We knew right away that both of them were perfect for these roles, and they brought such different attributes. Gab, I think experientially, is much closer to Zoey. She has a biological daughter. She has step kids. She comes from a big, blended family herself. She's used to parenting. They joke around that they do good cop, bad cop, and it wasn't so much that she was a bad cop, but she was a focused cop. She knew when you had to stop playing to get the job done. Zach does not have his own kids, but he's a great uncle. He adores his nieces and nephew, and the way he leapt in as a playmate to them and met their childish energy with such playfulness and love, they were a great, great combination.
What's the funniest or most memorable moment with either — or both — of them from the set that you can share?
There was one day where someone came up to me with a script and they said, "Oh, this must be yours, you must have dropped it," because there were jokes written all on the back. I looked at the writing and said, "This is Zach's writing." I brought it over to him and he was like, "Oh, I was trying out some jokes." It was the scene by the pool where Zoey is [talking about how Paul] fits in everywhere, and he does all these jokes about how he doesn't fit in. What was so beautiful, though, was that he wrote jokes. He was always writing the setup and Gab always had the punchline. For someone to write a joke where their partner shines brighter than they do is an incredibly rare gift, and it impressed me so much about Zach.
Gabrielle Union improvised a 'too good to be true' line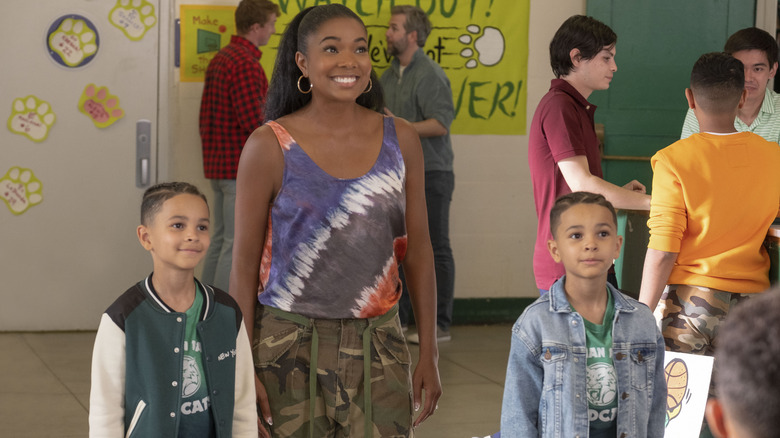 20th Century Studios
Any funny moments with Gabrielle?
For Gab, there's sometimes a moment when you're working with an executive or pitching jokes for a rewrite, and they'll say "trailer moment" when they see something they think will definitely go in the trailer. When we were shooting the dance-off scene [where Braff goes up against co-star Timon Kyle Durrett] and I was telling them to improv their mortification or cheering on their dad, Andre [Robinson], who plays DJ, leans over and goes to Gab, "Mom, make them stop." She improvised: "What am I supposed to do? I'm the idiot who married both of them!" And I just remember thinking to myself "trailer moment." 
When they cut together the trailers and it wasn't in there, I was like, "Guys, we need this." They said they didn't want to show anything negative in the trailer — even though it's positive and it's a joke and it's hilarious in the movie, I think they literally didn't want to hear the word "idiot." They didn't want to bring any vibe down, but it's such a funny line in the movie. It was such an on-point improv. I was like, "How did we not script this? This is too good to be true."
Now, years ago you worked on "Happy Endings" — one of my most favorite short-lived shows. If a reunion, a reboot, were ever to get off the ground, would you want to be part of it? And what do you hope the storyline would be that brings them back together?
Oh, that's a great question. There are so many storylines, and sometimes our most fun storylines had nothing to do with significant moments. I can't really say, but we did, at one point, a charity event where we wrote an original new script. We each met to come up with the story, and everyone went and wrote a scene. Writing that scene and going back to those characters was so much fun. Because the show was always about chaos and weddings and friendship, there's so many great ways that show could come back.
"Cheaper By the Dozen" is now streaming exclusively on Disney+.