Who Is The Villain In DC League Of Super-Pets?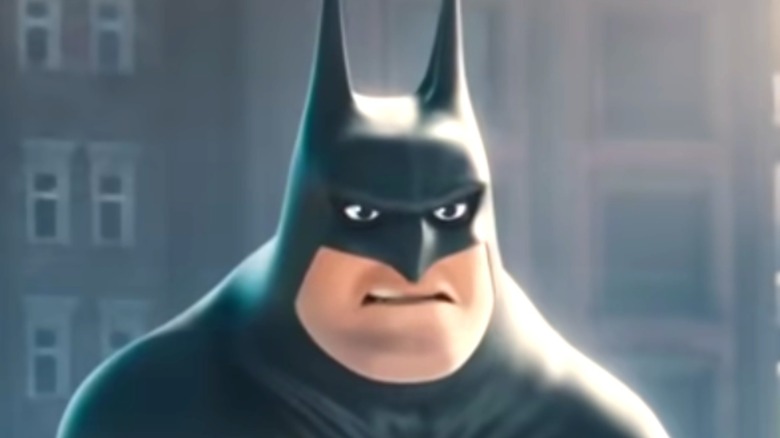 Warner Bros. Pictures/YouTube
Unlike the Marvel Cinematic Universe, which boasts a wide variety of characters, Warner Bros. has primarily stuck to its bread and butter when it comes to DC Comics-based movies. Batman, Wonder Woman, and Flash, among a few others, still very much run the roost, but that's about to change. The likes of Batgirl and Blue Beetle are finally getting a live-action spotlight of their own, and the animated realm is taking things a step further. 2022 will host "DC League of Super-Pets," starring a roster of furry, four-legged crime-fighters both new and familiar.
As the title implies, "DC League of Super-Pets" shifts the focus onto the non-human heroes of the DC universe. Krypto the Superdog (Dwayne "The Rock" Johnson) leads the pack, accompanied by Ace the Bat-hound (Kevin Hart), PB the pig (Vanessa Bayer), Merton the turtle (Natasha Lyonne), and Chip the squirrel (Diego Luna). Together these super-powered pets have to not only harness their special abilities but learn to work collaboratively as a team, at least if they want to defeat the evil forces that have taken over their lives.
Speaking of which, who will appear in "DC League of Super-Pets" as the main villain? Here's what we know ahead of the film's July 29, 2022 premiere date.
Lex Luthor is likely the film's big bad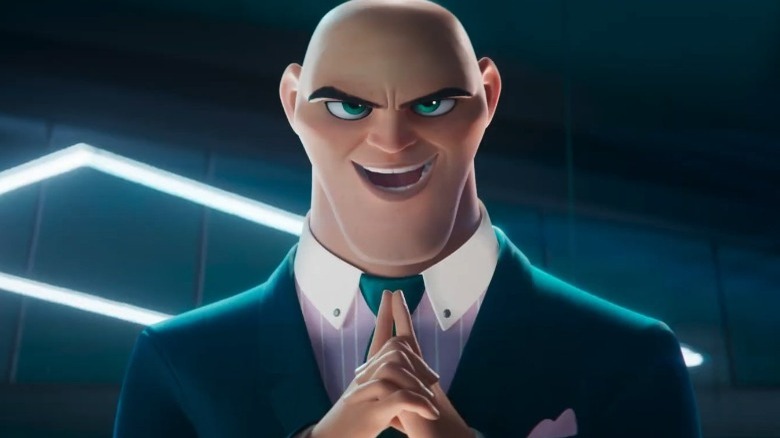 Warner Bros./DC Entertainment
Though "DC League of Super-Pets" predominantly focuses on Krypto, Ace, and their companions, that's not to say that the film is a 100% non-human fare. It includes a host of DC Comics favorites too, such as Superman (John Krasinski), Batman (Keanu Reeves), Wonder Woman, and more, amounting to a strong Justice League lineup in animated form. Naturally, that means that their human villains are game to appear, with Marc Maron's rendition of Lex Luthor featuring heavily in recent "DC League of Super-Pets" marketing material. In fact, based on what we've seen so far, he's likely the movie's main antagonist.
In a November 2021 trailer for "DC League of Super-Pets," fans get a good look at the human and animal heroes in action. At the same time, the teaser doesn't shy away from Lex Luthor, who has managed to defeat and capture the Justice League, thus prompting Krypto to assemble a team of his own to save Superman and the others. With a premise like that, it's safe to assume that the LexCorp CEO is the central bad guy of the piece, but then again, at the time of this writing, the film is still a few months out. Perhaps the rocket-firing cat shown at the end of the trailer is a bigger threat than we realize.
Regardless of who the central villain is, rescuing the Justice League won't be easy for Krypto and company. Nevertheless, it stands to reason that they'll come together by the end of "DC League of Super-Pets" as a united front to defeat Lex Luthor, a villainous cat, or whoever else might stand in their way.