Cobra Kai Star In Talks For HBO Max's Blue Beetle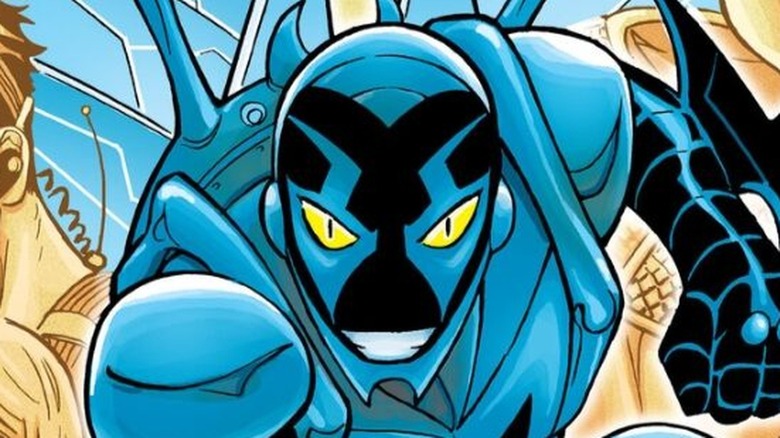 Scott Kolins/DC Comics
The 2010s were a tumultuous decade for Warner Bros. and DC, dealing with everything from harsh critical and fan responses to the gradual breakdown of the DCEU. However, that's all in the past, and it appears as though they're getting things sorted just in time for the 2020s. Director James Gunn's "The Suicide Squad" is killing it with critics ahead of its August 6, 2021 premiere, excitement for "The Flash" and "The Batman" isn't slowing down, and future productions such as "Black Adam" and "Aquaman and the Lost Kingdom" have limitless potential.
Looking further down the road, there's still plenty of DC goodness to look forward to. For instance, Jaime Reyes, aka the Blue Beetle, is due for his very first live-action solo outing via HBO Max. "Charm City Kings" director Angel Manuel Soto is tapped to sit in the director's chair, with Gareth Dunnet-Alcocer penning the screenplay and John Rickard and Zev Foreman as producer and executive producer, respectively. As of this writing, there's not much else by way of public information about the project, except for one recent and important revelation.
Naturally, everyone wants to know who will be tasked with playing the titular role in the "Blue Beetle" standalone film. Though he's not locked in yet, it has come to light that a "Cobra Kai" favorite is in talks with Warner Bros. to lead the production.
Xolo Maridueña may become HBO Max's Jaime Reyes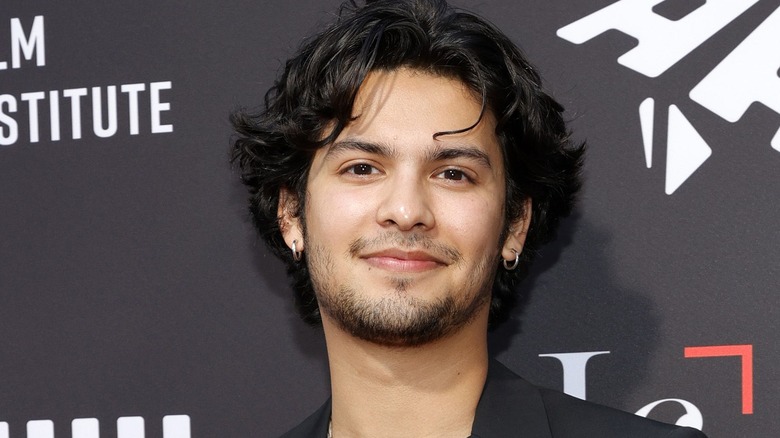 Amy Sussman/Getty Images
Introduced in 2006 during the "Infinite Crisis" comic event, Jaime Reyes is your average Latino teenager from El Paso, Texas. However, that all changed one day when he uncovered a mysterious artifact known as the Blue Beetle Scarab on his way home from school. He took it home with him, only for it to awaken in the middle of the night and bond to his spine, providing him with a super-suit and turning him into the crime-fighting hero known as the Blue Beetle — following in the footsteps of previous hosts Dan Garrett and Ted Kord. 
So, who could Warner Bros. have on its radar to lead such an origin story? Well, as reported by TheWrap, actor Xolo Maridueña is currently the top candidate to play Jaime Reyes in HBO Max's "Blue Beetle." Born and raised in Los Angeles, California, Maridueña began his professional acting career in 2012 via NBC's "Parenthood," going on to appear on the likes of "Rush Hour" and "Twin Peaks" in the years to come. By 2018, he was cast as Miguel Diaz on the "Karate Kid" sequel series "Cobra Kai," a role that led him to worldwide fame and recognition.
Though his career doesn't date back decades, nor has he occupied many high-profile parts, Xolo Maridueña has proven his acting talents time and time again in a range of environments. Should he opt to become the Blue Beetle, it'll surely be in every fan's best interest to check out his performance.