The Drama Series Chicago Fire's Kara Killmer Was Dying To Join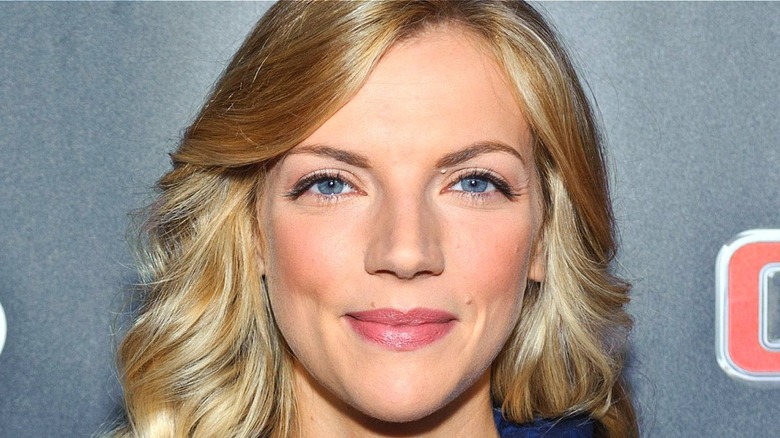 Timothy Hiatt/Getty
First teaming up with the heroic first responders of NBC's "Chicago Fire" in 2014, Kara Killmer's Paramedic in Charge Sylvie Brett quickly developed into a fan favorite on this founding entry in producer Dick Wolf's mega-successful "One Chicago" lineup of shows. In more than 160 episodes of the series and counting, Killmer has helped to rescue, patch up, or resuscitate innumerable Windy City victims caught up in everything from blazing infernos to freeway pileups to mass casualty train wrecks.
In addition to starring alongside other "Fire" regulars including Truck 81 Captain Mathew Casey (Jesse Spencer), Rescue Squad 3 leader Kelly Severide (Taylor Kinney), and Lt. Stella Kidd (Miranda Rae Mayo), Killmer has also ventured across town for "One Chicago" crossover events, sharing characters and storylines with sister shows "Chicago P.D.," "Chicago Med," and even the one-season-and-done "Chicago Justice." Clearly, Killmer's schedule is packed full as far as acting assignments taking up any and all of her professional time. But that being said, should her schedule allow, what high-profile fantasy drama series is "Chicago Fire" star Kara Killmer simply dying to be part of?
Kara Killmer dreams of landing a part — any part — in the Lord of the Rings series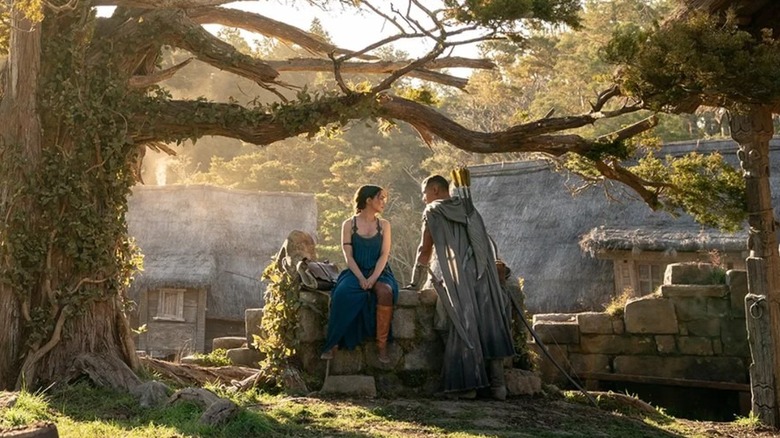 Ben Rothstein/Amazon Studios (via Vanity Fair)
Kara Killmer is a seriously busy actor, with her recurring role as Sylvie Brett on "Chicago Fire" finding her on-screen in every episode since her debut in the 2014 episode "Always." Asked if she had a dream role she would like to fit into her hectic schedule, Killmer told Fort Worth Magazine, "Well, we do have very long seasons ... We usually try and pull off between 22 and 24 episodes, which takes up most of the year. So there's usually a very small window that we actually can fit other projects in, and I would love to."
After joking that she'd enjoy being the food sampler on a cooking show, Killmer went on to say there's one specific series that she's always wanted to be cast in. "I saw that there's a new 'Lord of the Rings' series," she said, referring to Amazon's upcoming "The Lord of the Rings: The Rings of Power." "Oh my gosh, I would die. [I'd be] like, 'Do you just need an elf to die one day? Sign me up.'"
Although Killmer is likely to have her hands full with her paramedic gig on "Chicago Fire" for the foreseeable future, Amazon's "The Lord of the Rings" is one series she'd love to join, pointy elf ears and all.