The Major Easter Egg Law & Order: SVU Fans May Have Missed On The 500th Episode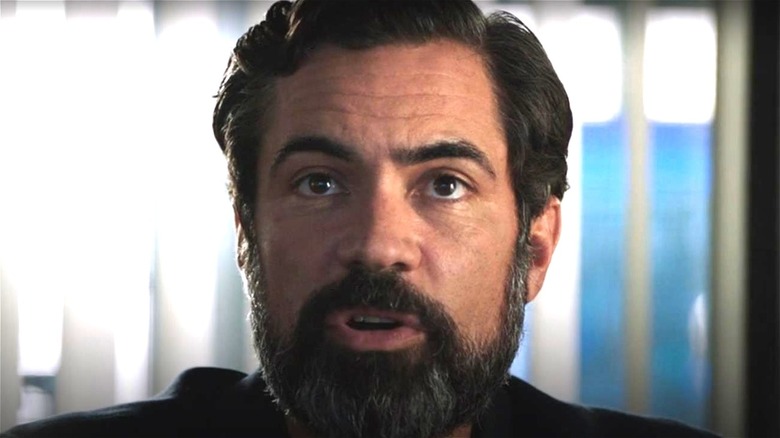 NBC
"Law & Order: SVU" is one of the longest-running TV series in history, especially within the genre of procedural detective shows. In case you've been living under a rock and don't know what the show is about, SVU is short for "Special Victims Unit," which is in and of itself a special, family-friendly codeword for "rape and sexual assault." The show recently celebrated its 500th episode after being on the air for 23 seasons. In order to commemorate the occasion, they brought back some familiar faces to reprise old roles and help the current detectives crack their cases.
One of the old characters brought back was Nick Amaro (Danny Pino), the former love interest of Olivia Benson (Mariska Hargitay). The last time "SVU" fans saw him, he was retiring to California and giving Benson a bittersweet goodbye. In the 500th episode, we find out that he has switched gears and had started working as a cold case investigator. As some astute fans have pointed out on Twitter, this isn't the only time Pino has played such a character. The connection between the two roles brought back fond memories for SVU fans, as well as fans of an older yet similar show that hasn't been on the air since 2010.
LAw & Order: SVU honored Danny Pino's former role on sister show Cold Cases in its 500th episode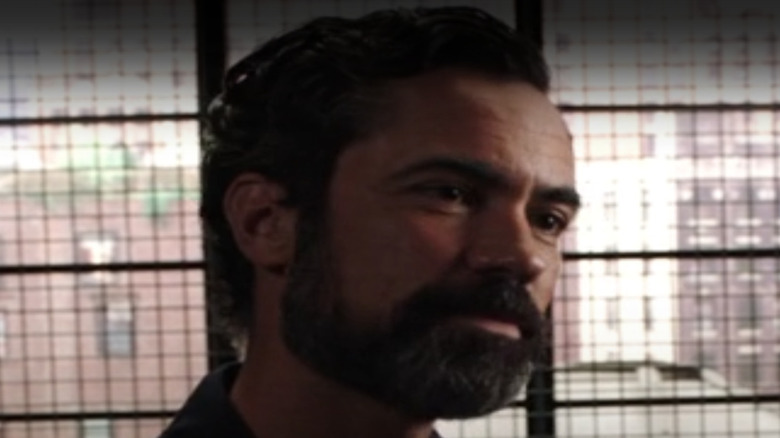 NBC
Pino had a pretty decent career going into the entertainment industry before "Cold Case" premiered on CBS – but it was definitely his first prominent role, especially in the procedural detective drama genre. He did such a good job that he then secured himself a long-term role on "Law & Order: SVU." His debut episode aired in late September 2011. As a special, sentimental nod to his former role on "Cold Case," when SUV brought Nick back for the 500th episode, they wrote In an extra bit about him becoming a cold case inspector ... and it all comes full circle.
But not all fans missed this clever little Easter egg. Twitter user @CrazyEddyBee was quick to point out "Nick is in Cold Case? I see what you did SUV writers. #LawAndOrderSVU #SVU #SVU500" and attached an old "Cold Case" promo pic to his tweet. This, at least, provides a hint of mystery so that fellow Twitter users can avoid spoilers if they wish. Other users were less subtle. "Lol awww Nick is working cold cases just like his character on 'Cold Case'. I f***ing loved that show!! #svu #svu23 #Svu500" wrote @TVAddict617 a few minutes later. There are dozens of similar tweets that express the exact same sentiment. It should be no surprise as to why the internet is reacting with such glee; it's always nice when writers care enough to add those special little touches that fans adore.
New episodes of "Law & Order: SVU" air Thursday nights at 9 p.m. ET on NBC.