The Law & Order: SVU Episodes You Likely Didn't Know Were Directed By Mariska Hargitay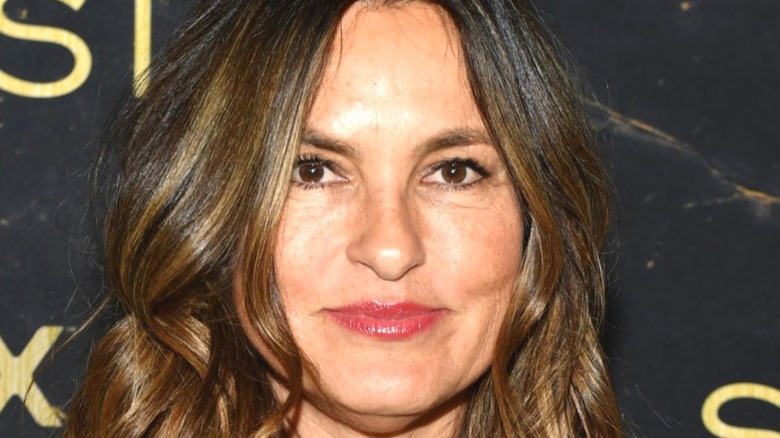 Noam Galai/Getty
For more than two decades, Mariska Hargitay has been doing her thing on NBC's "Law & Order: Special Victims Unit" as Olivia Benson. But what many people don't know is that the "SVU" star has actually gotten behind the camera in between long stretches where she's onscreen busting bad guys.
With the show now in its 23rd season, Hargitay is still as active as ever alongside a newer and updated cast following the 2011 departure of Christopher Meloni AKA Detective Elliot Stabler. Meloni eventually returned to the "Law & Order" franchise in April 2021 with the release of "Organized Crime," but has largely stayed away from "SVU." Hargitay, meanwhile, has decided to keep trucking along as Benson — both acting and directing over the years. 
But while most fans know her for Benson's on-screen moments, Hargitay's work in the director's chair has largely gone unnoticed, despite being one of her favorite things to do. Below we discuss the episodes that Harigtay directed and how the process ultimately made her feel.
Mariska Hargitay directed seven episodes of SVU, including one with Alec Baldwin
During her time as a director, Mariska Hargitay managed to churn out seven episodes of "SVU" between the years 2014 to 2020 (via IMDb), including one that featured Alec Baldwin in his only "Law & Order" guest appearance to date. The former "30 Rock" star played a controversial newspaper columnist from New York named Jimmy MacArthur. The episode, titled "Criminal Stories," aired during Season 15 in March 2014. It was Hargitay's directorial debut, and having someone like Baldwin on board, with his acting ability and Hollywood prowess, meant the world to her. 
"I'm thrilled to be directing," she told reporters at the time (via E! News). "I've watched Alec on screen for so long and always hoped we would be able to work together someday. Having the opportunity to tell this story with him, having him bring his experience, depth, truthfulness, and fierce commitment, honestly feels too good to be true."
The other episodes that Hargitay has directed, per her IMDb page, include 2018's "Mea Culpa," 2017's "Motherly Love," the 2016 episodes "Sheltered Outcasts" and "A Misunderstanding." She also helmed the 2015 episode "Padre Sandunguero," which features "Gotti" actor and Emmy Award winner Armand Assante as a guest star.
Hargitay loves the creative process of directing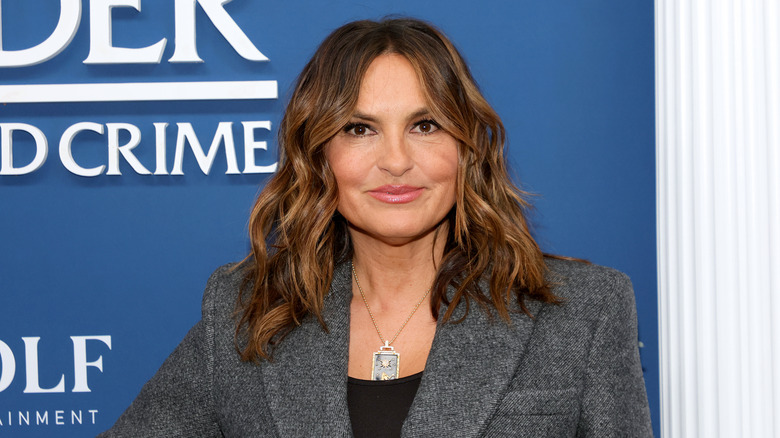 Dia Dipasupil/Getty Images
For Mariska Hargitay, when it comes to directing, there's a lot more that she gets out of it than just being able to tell people what to do. It's about connecting with her own creativity and that of the cast and crew. According to the veteran TV star, the process of directing an episode of "Law & Order: SVU" and working with others to create something entertaining and meaningful is something that leaves her feeling extremely satisfied. Just look at what she said ahead of the 2015 release of her second self-directed episode, "Padre Sandunguero."
"It's an invigorating process for me," Hargitay told TV Guide in January 2015. "I loved it. I feel like I've been here so long and have found certain rhythms that I find help people stay in the moment. It's a love of telling stories, of telling the story my way, and being able to shape the story. But also my love for actors and my appreciation and respect for the process." 
According to Hargitay, being able to muster up ideas and spark creativity among others was one of the most fulfilling things about directing. "[I] love helping to create an environment where I can get an actor's best work," she told TV Guide. "Just loving the creative process and finding the unexpected." The last episode that Hargitay directed came in 2020 and was titled "She Paints for Vengeance." It marked the very first time that "SVU" actor Peter Scanavino's character Dominick Carisi, Jr. tried a case as the assistant district attorney.