Why Mariska Hargitay Was Never The Same After Joining Law & Order: SVU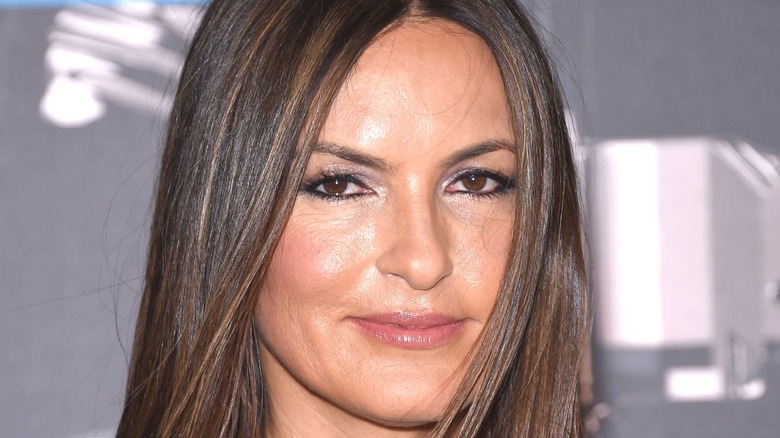 Mariska Hargitay has guest-starred on well-known shows like "Baywatch" and "Seinfeld," had a 13-episode stint on "ER" at the height of its popularity, and has dabbled with crime dramas like "Chicago P.D.," "Chicago Fire," and several different "Law & Order" series. But she's best known for her role as Detective Olivia Benson on "Law & Order: Special Victims Unit." Hargitay has been on the show since its debut in 1999, and her character recently had to go through a very traumatic ordeal during the show's milestone 500th episode (creatively titled "The 500th Episode").
Obviously, playing a lead role in one of the most highly watched crime dramas on TV for the last 22 years has had a significant impact on the veteran actor. It's not uncommon for actors to be heavily influenced by the roles they play — especially when they go above and beyond to make sure they portray their character as faithfully as possible. However, with Hargitay, her role has profoundly impacted her daily life that it has changed her in ways she never saw coming.
Hargitay sometimes forgets she's not a cop in real life - but in a good way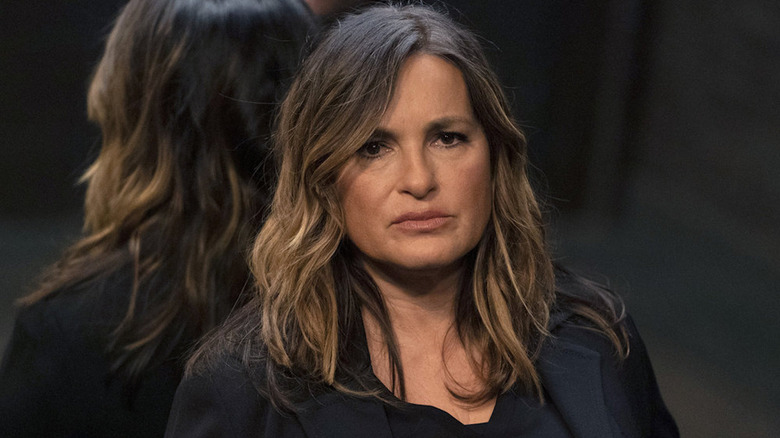 Virginia Sherwood/NBC
In a 2010 Good Housekeeping interview, Mariska Hargitay talked about how her role as Detective Olivia Benson has changed her permanently (and for the better). She explained that she frequently finds herself going into "cop mode." She once even saved a pregnant woman who fainted on the sidewalk in front of her (and no, they weren't filming the show at the time). Hargitay yelled at people nearby to call 911, demanded someone get the woman water, and started interrogating her with a series of questions to find out what could have made her faint. The fate of the pregnant woman is unknown, but we're pretty sure Hargitay's quick action helped save the day for real.
Hargitay also talked in the interview about how she grew up struggling with severe anxiety based on her less-than-perfect upbringing. Her mother died tragically young at the age of 34, and, for the longest time, Hargitay thought she might suffer a similar fate. But thanks to the emotional support of her father (who lost his battle with cancer in 2006) and the confidence she got from playing a strong, determined detective on the show, she overcame her worst fears in life. She even told her interviewer that "life is hard, but you just don't quit. I am grateful that I didn't let fear get the best of me. It only holds you back from possibilities and greatness." Can someone please print that on a shirt and sell it already? Because if that isn't an inspirational quote to live by, we don't know what it is.
Her role inspired her to start the Joyful Heart Foundation for sexual assault survivors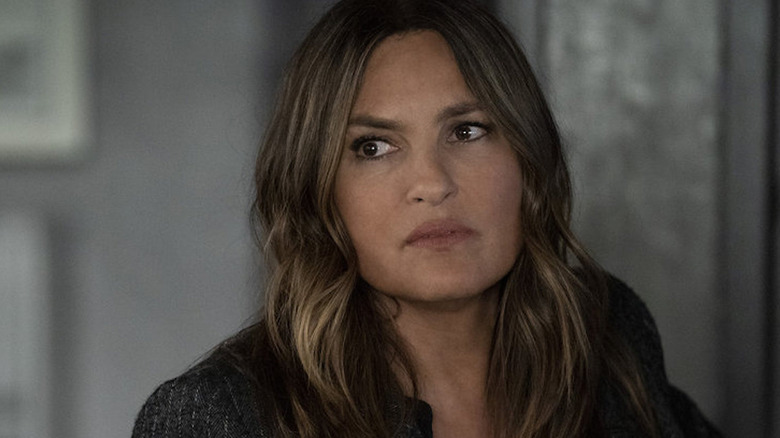 Virginia Sherwood/NBC
In that same interview, Mariska Hargitay talked at length about how her character inspired her to take the show's fictional struggle to get justice for sexual assault victims into the real world. She channeled her passion for the cause and started the Joyful Heart Foundation in 2004. Right on the homepage of its website, it boldly states that "The vision of the Joyful Heart Foundation is a world free of sexual assault, domestic violence, and child abuse." They're on a mission "to transform society's response" to the same horrible crimes in the real world which are fictionally portrayed on the show. This all came about because of the feedback she received from viewers whose real-life harrowing experiences didn't get the happy ending and successful conviction that often happens on "Law & Order: SVU."
The foundation believes in spreading awareness and education about sexual assault as far and wide as possible to help discourage the stigma that victims face and hopes to eliminate the culture of silence that allows so many predators to go free. They are also pushing advocacy programs like End the Backlog, referring to the backlog of hundreds of thousands of untested rape kits gathering dust in testing labs all over the US. Hargitay insists that the backlog is "outrageous, careless, and wrong-headed," and she is certainly not wrong. So far, the foundation has successfully introduced backlog reform in 44 states, with (hopefully) more success to come soon.
If you or anyone you know has been a victim of sexual assault, help is available. Visit the Rape, Abuse & Incest National Network website or contact RAINN's National Helpline at 1-800-656-HOPE (4673).