The Law & Order: SVU Fight That Injured Mariska Hargitay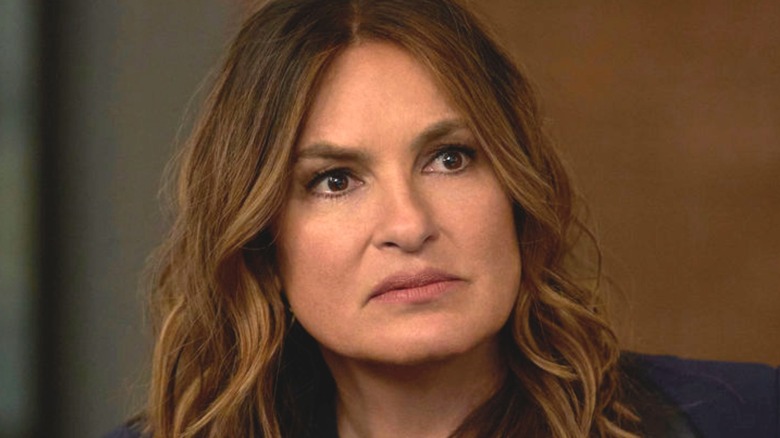 Michael Greenberg/NBC
"Law & Order: Special Victims Unit" has been a stalwart of NBC's programming schedule for over 20 years, which is no small feat for any show. Then again, the series continues to captivate viewers with its intense mysteries, compelling characters, and desired romances, so it's fair to say the crime drama has earned its success. A spin-off of "Law & Order," the show follows a group of detectives as they solve some pretty disturbing cases of a sexual variety, many of which are inspired by real-life events. The police procedural has produced 23 seasons at the time of this writing, making it the longest-running primetime live-action series of its kind (via TVLine).
Olivia Benson (Mariska Hargitay) has been a member of the "Law & Order: SVU" team since the beginning, producing many memorable moments throughout her career. Of course, some of these scenes have required Hargitay to perform her own stunts and throw down with her co-stars, occasionally resulting in some painful experiences. However, there was one fight sequence that left the actor with a few bruises afterward.
Mariska Hargitay suffered an injury on Law & Order: SVU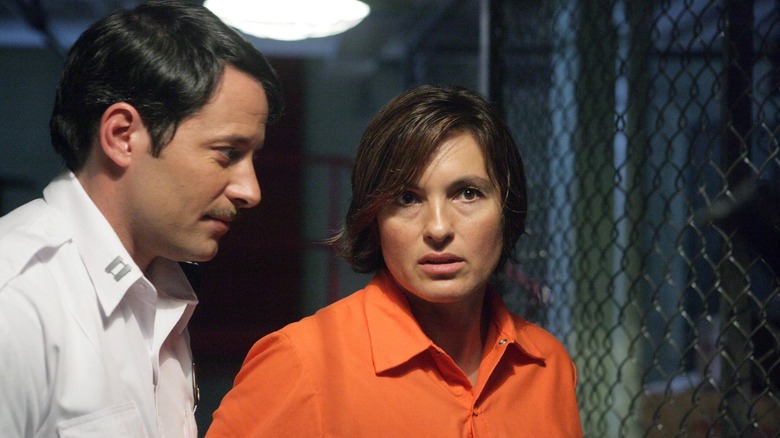 NBC
Season 9's "Undercover" is arguably one of the most uncomfortable "Law & Order: SVU" episodes to watch. In it, Benson pretends to be a prisoner so she can prove that Lowell Harris (Johnny Messner), one of the guards at the Sealview Corrections Facility, has been assaulting women and covering up his crimes. As is usually the case, Benson's hunch proves to be an undisputed fact, and the investigation brings the detective into direct contact with the abusive guard.
The episode's most action-packed scene sees Benson and Harris get into an intense fight that took its toll on the performers involved behind the scenes. While Benson looks to be in control thanks to her quick elbows and brutal right hook, the brawl was difficult to shoot. During a cast interview for the "Law & Order" YouTube channel, the actor described the experience as "super painful" and revealed that she "actually got hurt." That said, Hargitay went on to say that the scene was enjoyably challenging and praised Messner as a fun colleague to work with.