Channing Tatum To Star In Drug Cartel Drama Bloodlines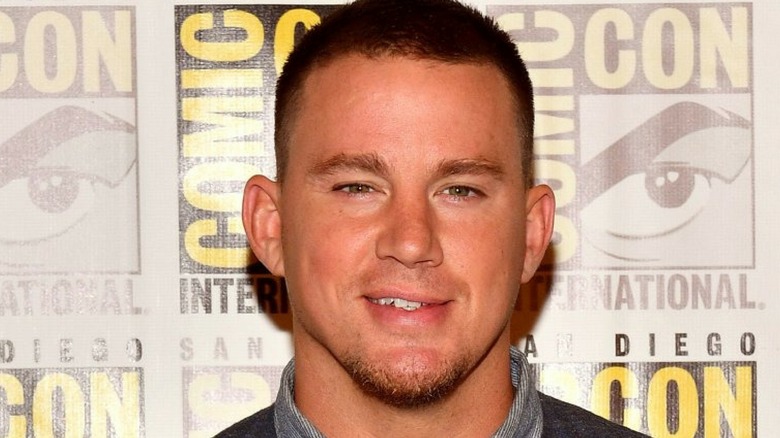 Getty Images
Channing Tatum has found his next project. According to Variety, the actor has signed on to star in the drug cartel drama Bloodlines, based on the upcoming book Bloodlines: The True Story of a Drug Cartel, the FBI, and the Battle for a Horse-Racing Dynasty from author Melissa Del Bosque. 
The book follows Scott Lawson, a rookie FBI agent working in the border town of Laredo, Texas. His quiet existence is disrupted when he is asked to check out an anonymous tip about a horse at an Oklahoma auction house that sold for a record pice. The buyer, Miguel Trevino, turns out to be a leader of a brutal Mexican drug cartel which has been using quarter horse racing to launder their money. This leads Lawson to team up with a more experienced local agent to find a way to infiltrate the cartel and take them down. The book is set to be released on Sept. 12. 
No director has been attached to the film yet, but Straight Outta Compton Oscar nominee Jonathan Herman is set to write the script. Tatum is set to executive produce through his Free Association production company, alongside the company's Michael Parets and Michael De Luca Productions' Michael De Luca (Fifty Shades of Grey). 
Tatum has quite a few exciting upcoming projects on his plate. The actor has a leading role in one of September's must-see entertainment events, Kingsman: The Golden Circle, and before that, he'll play a down on his luck would-be robber in Steven Soderbergh's Logan Lucky, which has already received critical acclaim. The actor also recently starred in the Cold War spoof Comrade Detective for Amazon.
Tatum's name is also still attached to a movie about the popular comic book character Gambit, and the actor is already set to lend his voice to America's first president George Washington for Netflix's R-rated animated comedy America: The Motion Picture. He is signed on to appear in the Joseph Gordon-Levitt directed musical comedy Wingmen, and Universal also has him in their sights for their upcoming Van Helsing reboot.