Fear The Walking Dead Season 7 Sees The Return Of A Fan-Favorite Character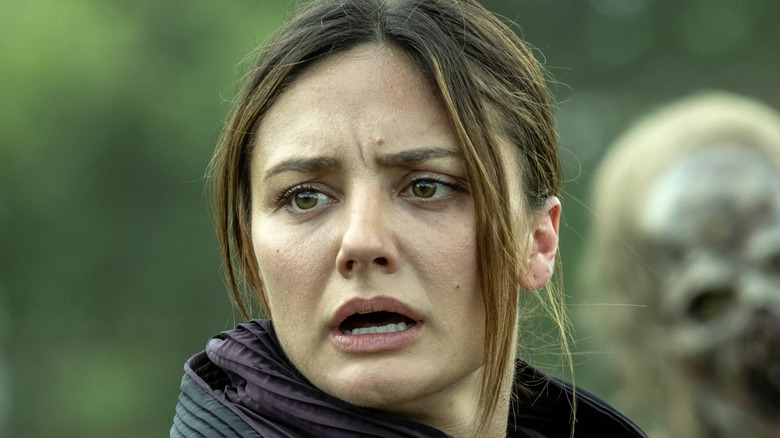 Lauren "Lo" Smith/AMC
While "The Walking Dead" is nearing the end of its decade-long run, "Fear the Walking Dead" is still going strong. The apocalyptic spin-off series may be on hiatus, but fans have plenty to look forward to when the second half of Season 7 returns this spring — including the return of a beloved character.
Like the original series, "Fear the Walking Dead" begins at the onset of the zombie apocalypse and spirals into a more complex world as everyday people are forced to learn how to fight the undead and survive in a life filled with unknowns. By Season 7, the survivors are still navigating shocking betrayals, finding their place in burgeoning societies, and — as if things couldn't get worse — dealing with the admittedly confusing nuclear fallout.
The mid-season finale of "Fear the Walking Dead" left fans with many questions about Alicia Clark's (Alycia Debnam-Carey) fate and what her declaration of war will lead to. Plus, fans are curious about how the return of one character who will impact the chaos that continues to unfold.
So, which "Fear the Walking Dead" character is coming back?
Madison Clark is finally back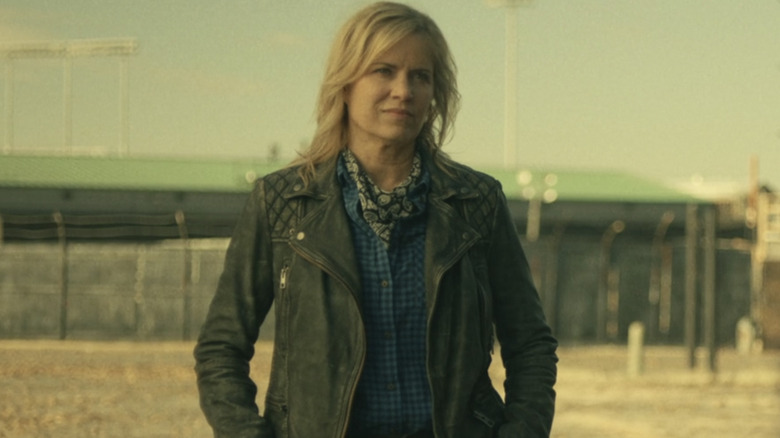 Hulu/AMC
After her exit in Season 4, Madison Clark (Kim Dickens) is making her long-awaited return to "Fear the Walking Dead." Clark, a day-one survivor and undeniable fan-favorite, is presumed dead after sacrificing herself to save her group from a herd of walkers. This move stunned fans, and many have been rallying for her return ever since.
Dickens revealed the exciting news on an episode of "The Talking Dead," explaining that she's coming back to finish out Season 7 and will rejoin the cast as a series regular in Season 8. "Been holding this secret for a while now," the actress later shared to Instagram, adding, "MADISON IS BACK." "Fear the Walking Dead" fans have been celebrating the news on social media, and cast and crew members have also been outspoken about her highly anticipated return (via Undead Walking).
"If there were a Mt. Deadmore, Kim Dickens' face would be on it," said "The Walking Dead" Universe Chief Content Officer Scott M. Gimple. "Madison Clark is a foundational character to TWDU — heroic, complex, an everyperson who becomes a warrior and then a force of benevolence" (via Deadline). Season 7 of "Fear the Walking Dead" returns on April 17.