The Walking Dead Episodes You Never Knew Existed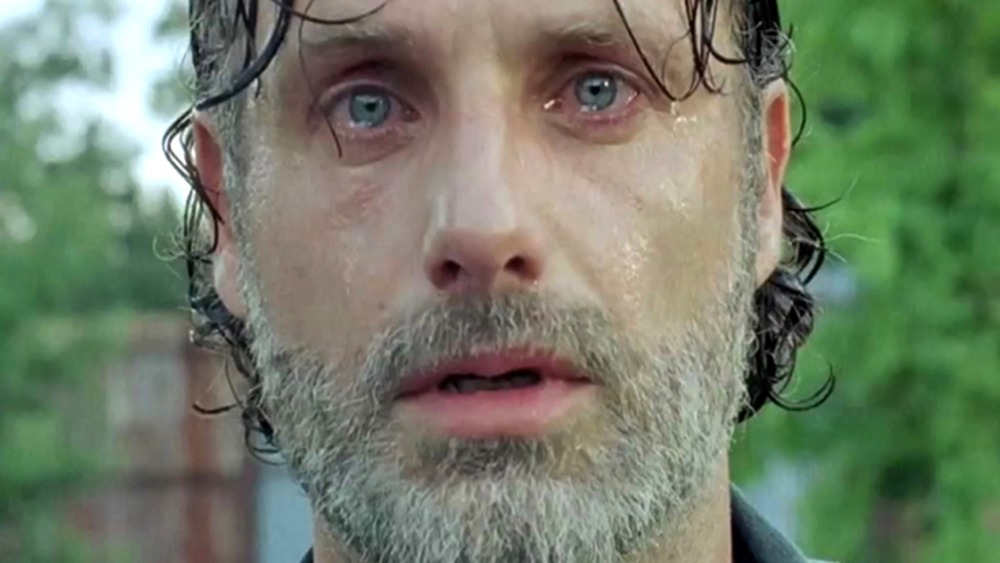 AMC
The Walking Dead universe keeps getting bigger and bigger. The mothership show on AMC is currently airing its long-delayed, final episodes of season 10, with season 11 already announced. Its two spinoff series continue to shamble on: Fear the Walking Dead's seventh season will air in late 2021, and production has begun on The Walking Dead: World Beyond's second and final season (per Digital Spy). There's also the upcoming, untitled Carol n' Daryl spinoff series and the three Walking Dead standalone movies that will feature O.G. survivor Rick Grimes (Andrew Lincoln). Of course, there are the original comics, which concluded in 2019 after 193 issues. Many, many stories have been told, and many, many walkers have been dispatched — just don't call them zombies. 
But even the most dedicated Walking Dead fans might not know about this small corner of the franchise — The Walking Dead: Webisodes. These are online-only shorts that were posted on AMC's website and on the Walking Dead YouTube channel. They fill in some of the gaps in The Walking Dead's stories, expanding on certain characters and where they came from. There are seven seasons of webisodes in total, and any Walking Dead completionists will definitely want to check them out.
Here's what's in The Walking Dead's webisodes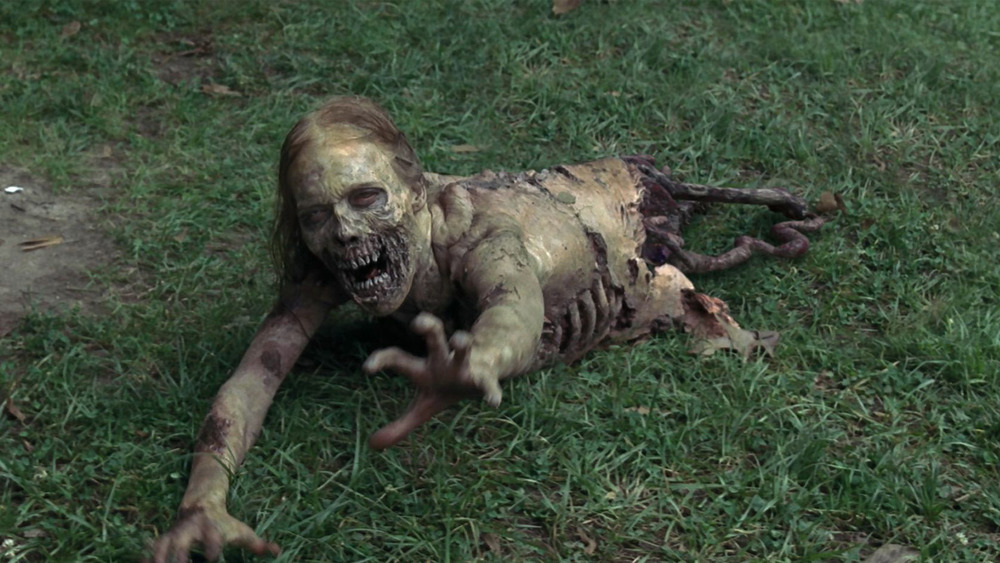 The first three seasons of The Walking Dead Webisodes were posted between 2011 and 2013, and used to promote The Walking Dead's second, third, and fourth seasons. Torn Apart tells the story of "Hannah," the walker that was torn in half, lying near a bike, and the first walker Rick meets after waking up from his coma. Cold Storage introduced a new group of survivors who hole up in a storage facility. And The Oath introduced two more survivors, Katrina and Paul, the latter of whom is slowly bleeding to death.
Next, AMC released three more seasons to promote both Fear the Walking Dead and The Walking Dead, and to tie those two shows together. Flight 462 came out in 2015 and told the story of an unlucky group of airplane passengers stuck on a commercial flight when the wildfire outbreak started. Passage was a sixteen-part miniseries released in 2016 and set on the U.S.-Mexico border. Finally The Althea Tapes debuted in 2019. It featured Fear the Walking Dead's Althea, a former journalist who interviewed her fellow survivors in the group.
Red Machete, debuting in 2017, was tied to The Walking Dead. You may recall in season 5 when Rick's group of survivors ran into the Terminus folks, and Rick killed their leader Gareth with a red-handled machete; ever wonder where the machete came from? Red Machete fills in the blade's journey from ordinary hardware store machete to Rick's trusty walker-killer.