Morgan's Best Episode Ever On Criminal Minds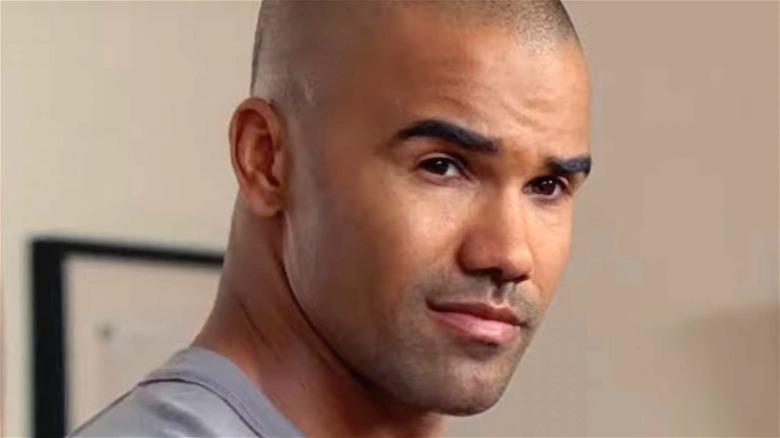 CBS/YouTube
While some people may simply view "Criminal Minds" as a show about serial killers, the long-running CBS crime drama also tackled issues more common to the average viewer. Over the course of its impressive 15-seasons, the series dove into a variety of real-world subjects ranging from drug addiction and mental health, to navigating divorce and balancing the demands of personal and professional lives. Many episodes highlighted the very real problems of sex trafficking, racism, and sexism. It's in these arenas that "Criminal Minds" truly excelled.
Certainly, many tuned in to see what new depraved "unsubs" the writers had cooked up each week, but the episodes that focused on the members of the Behavioral Analysis Unit and their personal struggles are frequently hailed as "the best." Thus, it's no surprise that a Season 2 episode centered on FBI agent Derek Morgan (Shemar Moore) is considered by many to be the character's shining moment in the series.
Carl Buford took advantage of young Morgan's trust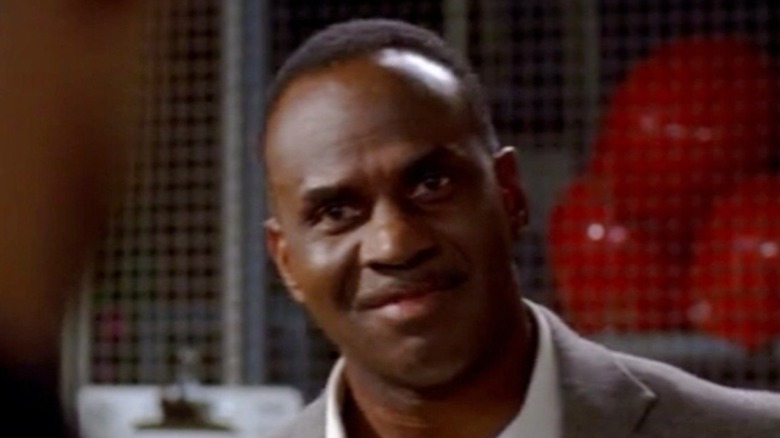 CBS
Warning: The following contains mentions of sexual abuse.
In "Profiled, Profiled," Morgan heads back to his hometown of Chicago, Illinois, to attend his mother's birthday celebrations. Not long after arriving, Morgan is arrested, accused of murdering three local boys. Through the efforts of his BAU colleagues, and his own extra-judicial actions, Morgan is eventually cleared of any wrongdoing. Carl Buford (Julius Tennon), a local youth leader celebrated in the community, is identified as the true killer and is subsequently arrested.
Through the episode, viewers learn that, years earlier, Buford took a young Morgan under his wing after the youth's father was killed while confronting a robber. Contrary to his well-crafted public persona, Buford was in truth a prolific child molester who abused his influence on Morgan in order to molest him, adding the boy to the dozens of his other victims. Towards the end of the episode, Morgan confronts Buford, who attempts to gaslight the agent, telling Morgan that his memory is wrong, that he didn't hurt Morgan, and that Morgan could have said "no."
If you or anyone you know has been a victim of sexual assault, help is available. Visit the Rape, Abuse & Incest National Network website or contact RAINN's National Helpline at 1-800-656-HOPE (4673).
'Profiler, Profiled' added traumatic layers to Derek Morgan's past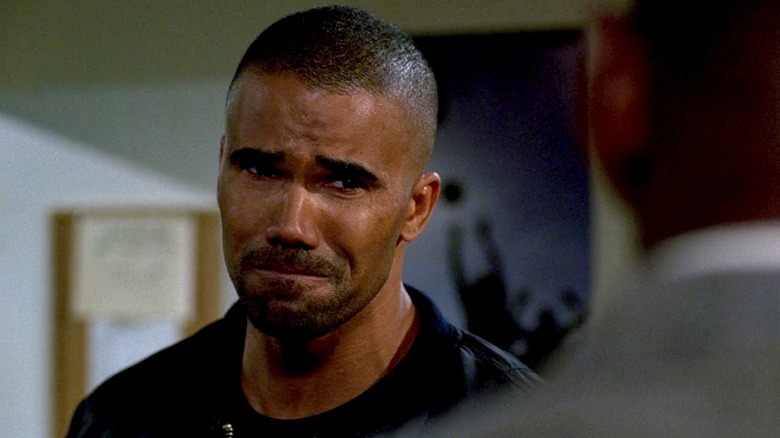 CBS
In the scene where he confronts his abuser, Morgan fights back tears while seething with years of pent up anger, frustration, and betrayal. Through the previous episodes, viewers had come to see Morgan as the muscular, super-suave, ladies man who was as adept with his sidearm as he was in playful flirtations with Penelope Garcia (Kirsten Vangsness). By including a backstory of sexual abuse, the series introduced new layers to the character.
Given the impact of the episode, it's clear why numerous outlets, from Variety to Nerds & Beyond, list "Profiler, Profiled" as one of the best in the series. Across the internet, fans have voiced their love of Morgan's most heartbreaking scene in the episode. Fans on Reddit believe the scene is one of the most memorable moments in the series, calling it both haunting and powerful.
Speaking with Media Village in 2007, Shemar Moore said that he views the episode "as a way of giving men permission to admit that they're broken, or at least cracked." The actor went on to say that he valued the story because it helped him understand the character better and why Morgan presented such a tough guy exterior. Previously, it seemed Derek Morgan had no weakness, but as Moore said, "Profiler, Profiled," revealed Morgan's "Kryptonite." In a 2013 interview with TV Guide, Moore further explained that the episode showed that, for victims of abuse, "it's not over when you catch the guy. There are scars."