The Biggest Mistake Morgan Ever Made On Criminal Minds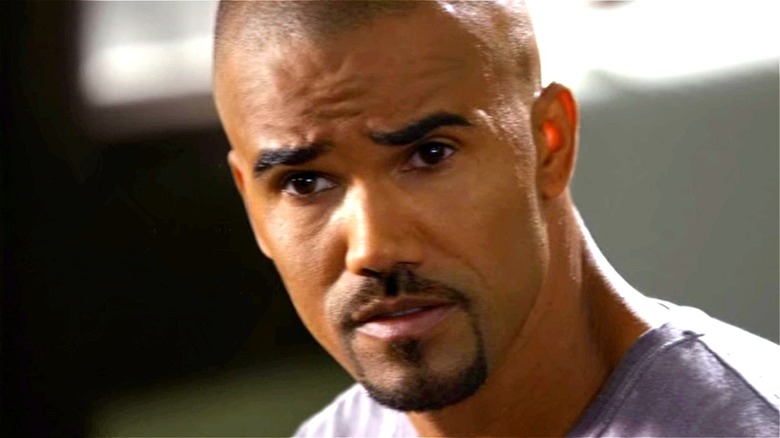 CBS/Netflix
Each and every day, various public servants do their best to eliminate crime by holding those responsible accountable and ensuring they don't commit such acts ever again. At the same time, an element of crime in and of itself that's incredibly important to consider is the motive — why do criminals ultimately make the choices they do? This is what the sometimes questionable series "Criminal Minds" explores. Those working in the FBI's Behavioral Analysis Unit try to not only make the world a safer place but determine why someone would fight that goal in the first place.
In order to tackle such a monumental and often tedious task, the BAU includes numerous individuals, and each one brings their own unique set of skills and ideas to the table. Among the likes of longtime Unit Chief Aaron Hotchner (Thomas Gibson) and fashion-forward Technical Analyst Penelope Garcia (Kirsten Vangsness) is fellow fan-favorite Derek Morgan (Shemar Moore): a seasoned, driven Supervisory Special Agent who served as a "Criminal Minds" fixture from Season 1 to Season 11 and made minor appearances from Season 12 to Season 15.
As a staple of the BAU — one that even took over as Unit Chief for a brief period — Morgan helped save many lives and get to the bottom of countless nightmarish cases. Although, his track record isn't perfect, as evidenced by this one glaring mistake that's arguably the biggest of his "Criminal Minds" tenure.
Morgan's decision to lie to his aunt didn't go over well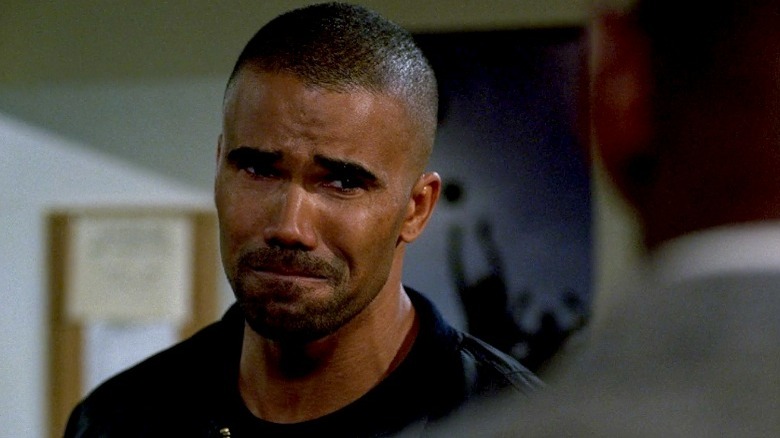 CBS
The 23rd episode of "Criminal Minds" Season 26, "Big Sea," presented the BAU team with another vexing case. Multiple corpses were found off the coast of Jacksonville, Florida, with one of them possibly harboring a personal connection to Derek Morgan. His aunt, Yvonne Burns (Denise Dowse), posits that her missing daughter, Cindi, could be one of the victims. Determined to find answers, Morgan does what he can to kick the investigation up a notch and wastes little time in pursuing a potential lead.
The BAU's research brings them to the boat of a man named Blake Wells (Karl Makinen), who frequents the area where the bodies were found. Come to find out, Wells was indeed a murderer and abductor, but he had no idea who Cindi was when Morgan pressed him for information. Left at a dead end, Morgan made the decision to lie to Yvonne and tell her that Cindi had died in hopes of offering his aunt some form of closure. Naturally, when Cindi reemerged a year later (played by Shanola Hampton), this caused some animosity between Morgan and Yvonne.
It's clear that Morgan had good intentions when lying to Yvonne's face, though the idea itself falls into a moral gray area. Regardless of whether or not Cindi turned up alive, he would've had an immense weight on his conscience that likely wouldn't have gone away unless he told his aunt the truth. He eventually did so once Cindi returned, but not without enduring a slap and some harsh words from Yvonne, whose fury was entirely justified. All in all, it was a difficult call to make, and Morgan stuck to his gut, even though he clearly made a huge mistake in hindsight.