Here's What Makes Carl Buford So Twisted On Criminal Minds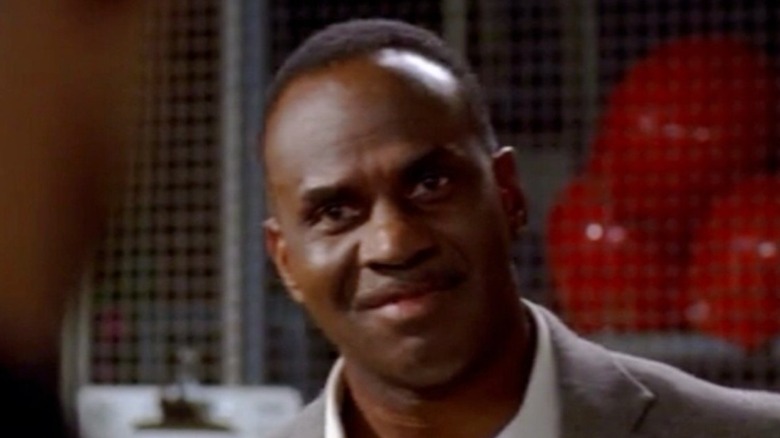 CBS
The unknown subjects, or "unsubs," featured on CBS' long-running crime drama "Criminal Minds," are among the most vile and depraved characters in primetime television history. Yet, week after week, we were glued to our televisions, eager to see what new menace the writers had created. Some, like the infamous Mr. Scratch, burned easily into our memory thanks to their unnerving personalities and multi-season story arcs. Others stayed with us because of their horrifying modus operandi. Who could forget Adam Rain, the killer who turned his victims into life-size marionettes?
And then there's criminals like Carl Buford. Perfectly played by Julius Tennon, Buford makes the first of two appearances in the 12th episode of Season 2, "Profiler, Profiled." Unlike other memorable unsubs, Buford didn't present himself as a sinister supervillain. Nor did he have elaborate, stomach-turning post-mortem rituals. No, Buford remains in our memory for three reasons: his victims, his self-perception, and his connection to the Behavioral Analysis Unit (BAU).
Carl Buford had many victims, including Derek Morgan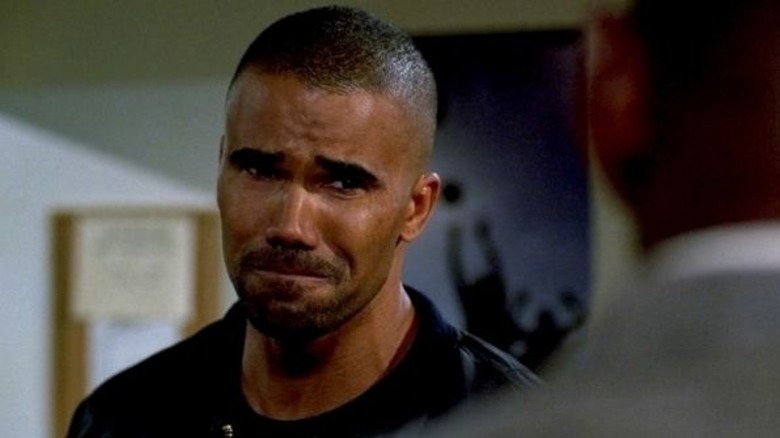 CBS
Before dying behind bars, Carl Buford spent his days helping at-risk youth avoid gang life in Chicago. Through his work at the Upward Youth Center, Buford became a well-respected figure in the community, even winning awards for his work with children. Of course, all was not as it seemed. Carl Buford was also a prolific pedophile who molested the very youth he was supposedly "saving." Over the course of his two episodes, it's revealed that Buford victimized some 50 boys, including the BAU's own Derek Morgan (Shemar Moore).
Prior to "Profiler, Profiled," there'd been some hints that Morgan had experienced trauma in the past, but viewers did not learn specifics until the episode. When Morgan was 10 years old, he witnessed the killing of his father. Afterwards, he grew close to Buford at the youth center, coming to view him as a father-figure. Preying on that trust, Buford began sexually assaulting Morgan. Upon accepting a football scholarship to Northwestern University, Morgan buried the painful memories of his youth.
If you or anyone you know has been a victim of sexual assault, help is available. Visit the Rape, Abuse & Incest National Network website or contact RAINN's National Helpline at 1-800-656-HOPE (4673).
Carl Buford's depravity sunk to new lows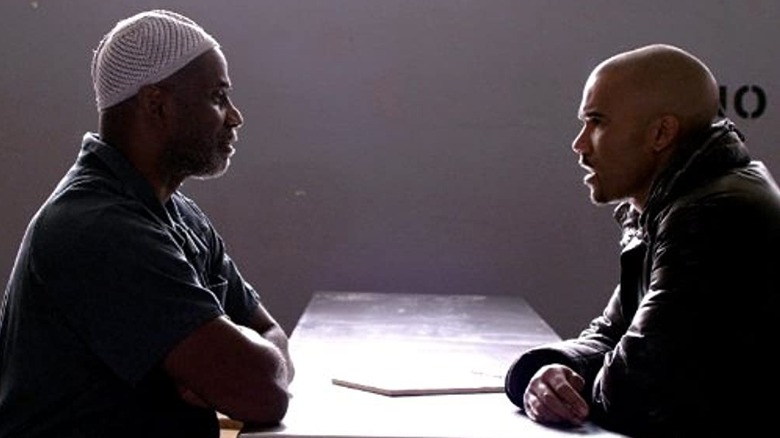 CBS
Years later, while visiting family in Chicago, Morgan was falsely accused of the murders of three young boys in the area. With some help from the BAU, Morgan's name was cleared after he confronted Buford about the molestation. The depths of Buford's perversion hit new lows when he initially denied the accusations by attempting to discredit the validity of Morgan's memories. Eventually, Buford, who knew the statute of limitations prevented prosecution, admitted to molesting Morgan, but also tried to blame Morgan, telling him that he could have said no to Buford's advances. By the end of the episode, Buford is arrested and charged with the murders of the three local boys. Buford returned in Season 8, Episode 18, "Restoration," after one of his victims became a serial killer. Living in prison under an assumed name, Buford remained unapologetic for his many crimes. When his fellow inmates learned of his true name and heinous crimes, they beat Buford to death.
It's likely Carl Buford would haunt our memory based solely on the fact that he targeted young boys who trusted him and tried to shift blame to his victims. But, with a member of the BAU as one of his victims, his twisted existence hit much closer to home for viewers.