The Best Time Tom Holland Ever Broke Character In Spider-Man: No Way Home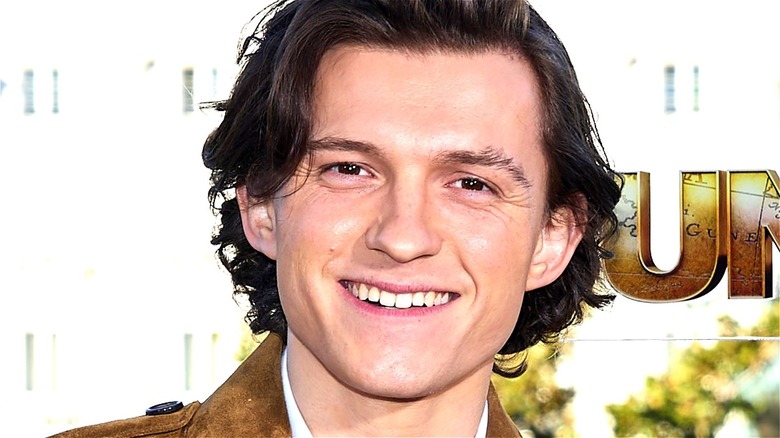 Carlos Alvarez/Getty
On the surface, Marvel's "Spider-Man: No Way Home" is a movie fueled by powerful and dramatic performances from Tom Holland, Andrew Garfield and Tobey Maguire. What people may not realize, though, is just how much goofing off goes on behind-the-scenes, especially when Holland's around.
As seen on previous Marvel sets and press tours, the "Spider-Man" star is known to joke with his castmates and fellow MCU heroes. Just look at Holland's bloopers from previous Spidey outings. It's no secret that it's difficult for the 25-year-old actor to keep a straight face, and his castmates often take advantage of this, or accidentally set him off. 
That was exactly the case with the hilariously epic moment we are about to discuss. On Twitter, a gag reel has surfaced showing Holland and his "No Way Home" co-star Garfield uttering a few lines back and forth to each other, one being the now-iconic "I love you guys" from Garfield. Good luck trying to keep a straight face...
Andrew Garfield keeps cracking Tom Holland up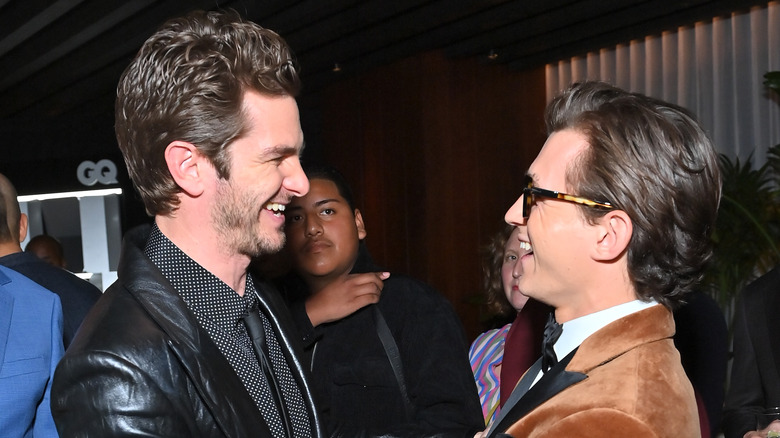 Stefanie Keenan/Getty Images
As if the internet didn't love Tom Holland enough for his bloopers already, Twitter goes and decides to bless us all with a 23-second laugh reel in which Holland can't stop cracking up at Andrew Garfield's line delivery. 
tom holland and andrew garfield in no way home bloopers 🤣 pic.twitter.com/23uWWLU0me

— ♡ˊˎ- (@TASMFELICIA) March 12, 2022
"I can watch this all day," commented one user. "Man was having fun," another said of Holland. Countless others were also hyping up the Garfield-Holland bromance. "Andrew is to Tom what Tom is to Zendaya," joked @ignored_mahila, garnering hundreds of likes. "Tom's laugh is so cute," a user added. 
While Holland has earned quite the reputation for having fun and goofing around on Marvel sets over the years, he's also made sure to keep things light and fun while filming movies outside the MCU, including "The Current War" with Benedict Cumberbatch and the Pixar flick "Onward." But fans seem to agree that the most recent "No Way Home" blooper may be Holland's best to date. 
"THIS IS PURE SEROTONINE OMG," tweeted @thinkerandrewg.