This Is Who Plays Astrid In How To Train Your Dragon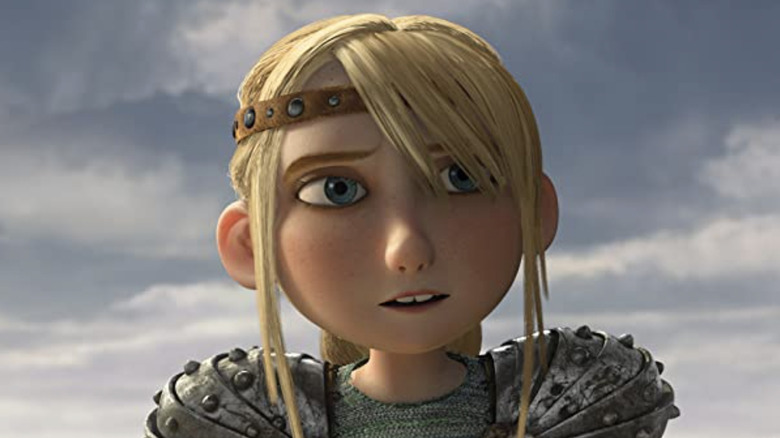 DreamWorks
The "How to Train Your Dragon" trilogy capped off in 2019 with the release of "How to Train Your Dragon: The Hidden World," ending a nearly decade-long run of adventures between Hiccup (Jay Baruchel) and his trusty dragon companion, Toothless. In addition to the franchise's two lead characters, the "How to Train Your Dragon" films introduced audiences to a wide array of colorful supporting characters, such as Stoick (Gerard Butler) and Fishlegs (Christopher Mintz-Plasse). However, one particular character stands out of that ensemble after making a significant impression on audiences: Astrid.
A strong and capable young female Viking, Astrid eventually goes on to become Hiccup's longtime love interest as the franchise progresses. From her debut appearance in the first "How to Train Your Dragon" movie in 2010, Astrid went on to become a major player in the series — both on the big screen, as well as in small screen spinoffs. Not only did she show up consistently throughout the trilogy, but she also made numerous appearances in the franchise's video games and video shorts.
Astrid has been a fixture of the story ever since its inception, but what about the actress who provides the voice of Astrid behind the scenes? Let's dive in and take a closer look at the star behind the performance.
Astrid was played by America Ferrera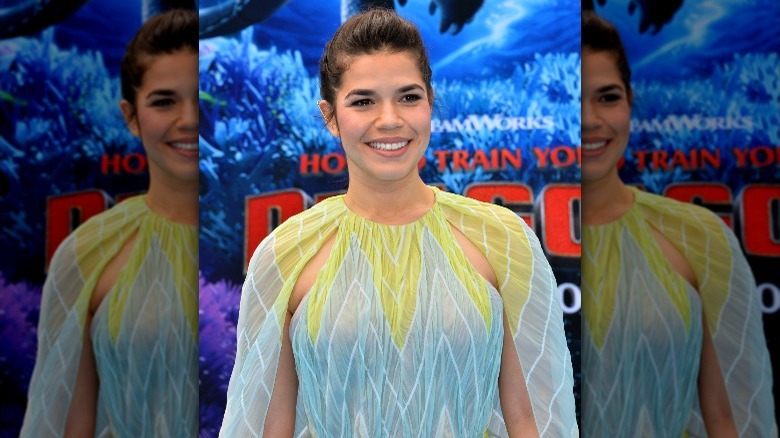 Featureflash Photo Agency/Shutterstock
Astrid from the "How to Train Your Dragon" franchise is voiced by America Ferrera. Born in Los Angeles in 1984, Ferrera has been acting since the early 2000s, breaking out with roles in projects such as "The Sisterhood of the Traveling Pants," and "Lords of Dogtown," as well as one-off roles on series such as "CSI: Crime Scene Investigation," and "Touched by an Angel" (via IMDb). In addition to her work as an actress, she is also an avid political activist, playing a notable role in the #MeToo movement (per The New York Times). She has been married to filmmaker Ryan Piers Williams since 2011.
Some of Ferrera's most well-known roles to date include aforementioned projects such as the "How to Train Your Dragon" franchise and "The Sisterhood of the Traveling Pants" film series. Arguably her most significant break in Hollywood came with the debut of "Ugly Betty" on ABC, which ran from 2006 to 2010. More recently, Ferrera has appeared in series including "The Good Wife" as well as "Superstore," in which she appeared in 103 total episodes.
Most of her career has been spent in front of the camera, with her only other major voiceover work besides Astrid taking the form of her role as Dr. Cordova in the "Sid the Science Kid" franchise. As for upcoming on-screen roles, Ferrera is set to appear in Greta Gerwig's upcoming "Barbie" movie alongside Margot Robbie and Ryan Gosling.