The Real Reason America Ferrera Left Superstore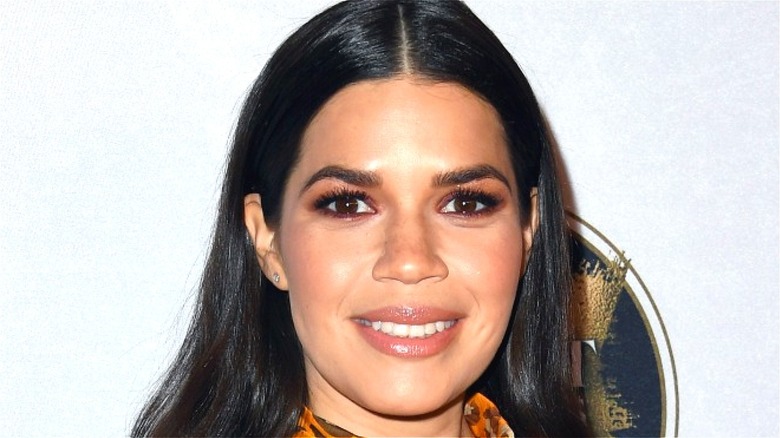 Jon Kopaloff/Getty
America Ferrera has been acting since the early 2000s, but she broke out in a big way with the one-two punch of appearing in 2005's "The Sisterhood of the Traveling Pants," followed promptly by the lead role in "Ugly Betty." She played the titular Betty Suarez, and as expected from the title, she's a conventionally unattractive woman who lands an assistant job at a high-fashion magazine in an attempt to get the editor-in-chief, Daniel Meade (Eric Mabius), to stop sleeping with his assistants.
It was a major turning point for Ferrera's career, as the role allowed her to take home a slew of awards, but it wouldn't be the last time she made a splash on a TV series. While she had one-off roles in a number of different shows, she proved once and for all what a formidable comedic talent she was in "Superstore," which premiered in 2015. 
She played Amy Sosa, an employee at a Cloud 9 mega-store who gets into various misadventures, often with socio-political commentary, with her co-workers and on-again, off-again love interest Jonah (Ben Feldman). She's an integral component of the show, which is why audiences were so heartbroken when she left in the second episode of Season 6, although she would return for the final three episodes of the series. So what made Ferrera skip out on much of the last season of such a beloved sitcom?
America Ferrera wanted to move onto the next chapter of her career and life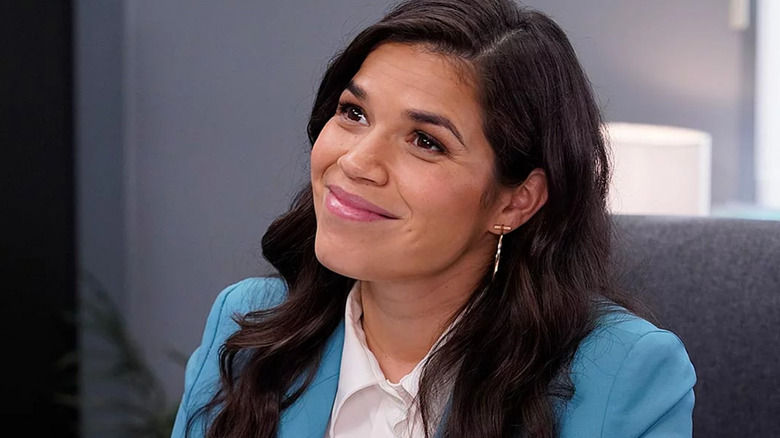 NBC
In "Superstore," Amy Sosa receives a job offer that would require her to move from St. Louis, Missouri to Palo Alto, California. While she wants her boyfriend, Jonah, to move with her, he ultimately decides against it as they each want different things, both romantically and professionally. In a way, it appears as though Ferrera's decision to leave the show also comes down to wanting something different.
On February 28, 2020, the actress took to Instagram to announce her departure from the series. After thanking everyone who made "Superstore" possible, she closes the post by writing, "As I start the next chapter for my family and career, I wish only the best, and much continued success, to my beloved Superstore family." However, Amy Sosa's departure didn't exactly end the way Ferrera and writers initially envisioned. 
Ferrera was originally planning on leaving the show for the Season 5 finale (via The Los Angeles Times). However, the COVID-19 pandemic interrupted production, so they couldn't finish the season. As such, Ferrera had to return for the beginning of Season 6, with the first episode depicting what happened at Cloud 9 at the beginning of the pandemic and the second episode showing her leaving. Of course, seeing as how Season 6 was the show's last outing, Ferrera had to come back for the finale, as series creator Justin Spitzer revealed in an interview with Deadline, "As soon as we were told that the show was ending, we called her and said we'd love it if you could do one or two more episodes and she was immediately on board. It just felt like the series finale would not have felt like the end without her. We knew we wanted her to come back to the end of this. We knew we wanted her to come back to the end of this."
Suffice to say, Ferrera's return resulted in one of the most emotionally-satisfying TV finales in the modern era.