The Doctor Who Episode You Likely Forgot Starred Bridgerton's Jonathan Bailey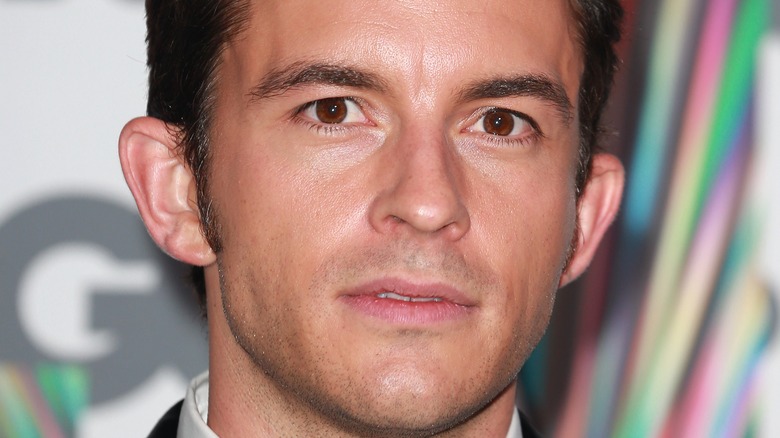 Cubankite/Shutterstock
He's been acting in Britain since 1997 (IMDb), but Jonathan Bailey is certainly best known in the United States for playing Anthony in the smash hit Netflix period drama, "Bridgerton." The eldest son of the Bridgerton family, Anthony is handsome and charming, but is often burdened by his status as the head of the household. He's also a hedonist whose lifestyle clashes with the expectation that he will marry and produce an heir to the estate.
Bailey discussed the complicated actions of Anthony with Vogue, commenting that he "feels like a good-hearted person dressed in an antagonist's clothing...As viewers will hopefully come to see, though, that behaviour [sic] is the result of serious trauma." The nobleman can be cruel, especially with sister Daphne (Phoebe Dynevor), but is still coping with the loss of his parents and his newfound responsibility as the patriarch of the Bridgerton clan.
The actor has been seen on British sitcoms and dramas such as "Broadchurch" and "Crashing," but Bailey also spent some time on the same set of the TARDIS as well. Here's more about the "Doctor Who" character played by Bailey that even "Bridgerton" superfans may not remember.
He played a cybernetic hacker in Doctor Who's 'Time Heist'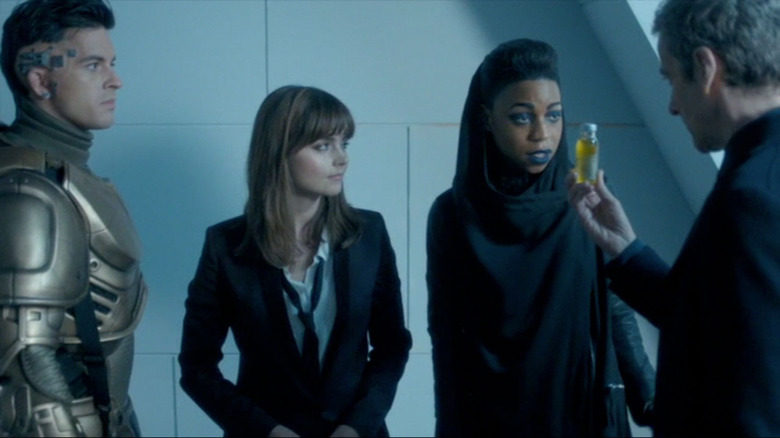 BBC
Shortly after appearing in the cast of "Broadchurch," Jonathan Bailey guest starred on "Doctor Who"'s Season 8 episode "Time Heist." Bailey plays Psi, a hacker who has been recruited by a mysterious source, alongside shapeshifter Saibra (Pippa Bennett-Warner), to break into the formidable Bank of Karabraxos. Psi is also an "augmented human" who has "a mainframe in [his] head," as the Doctor (Peter Capaldi) explains.
Even when Psi gets frustrated by the Doctor's "take charge" attitude to the heist, his experience with bank robbing and enhanced abilities means he's a more than worthy addition to the team. Later Psi and Saibra appear to get killed, but nothing is what it seems in a robbery where time travel is crucial to the job.
As a recent GQ interview points out, Bailey prior to "Bridgerton" was best known for these kinds of supporting roles and not as the series lead. That period of his acting life seems to be over, but he also told the magazine, "In 20 years, you don't want to be famous. You want a sustained career." Parts like Psi on "Doctor Who" prove that the young, handsome actor is capable of both, enhancing any series he signs onto while showcasing a natural talent that was bound to break out eventually.