The Most Heartbreaking Moment From Chicago P.D. Season 3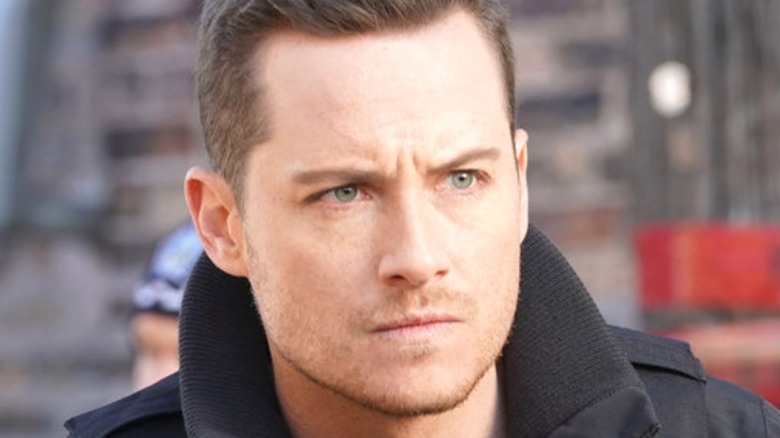 Lori Allen/NBC
NBC's "Chicago P.D." has been a land of ups and downs during its' 10 seasons run on NBC. Fans have witnessed some unforgettable losses and tragic moments, from the murder of Nadia Decotis (Stella Maeve) in Season 2 to the murder of Alvin Olinsky (Elias Koteas) while he serves prison time in Season 5, Kim Burgess' (Marina Squerciati) miscarriage, and the recent custody drama surrounding her adopted daughter. Yes, "Chicago P.D." may provide viewers with gripping drama from week to week, but this "One Chicago" series definitely knows how to make its audience cry when it wants to.
The show's third season, which aired from 2015 to 2016, doesn't skimp on heartache. In the season premiere, "Life Is Fluid," Jay Halstead (Jesse Lee Soffer) is kidnapped by a seriously shady criminal. In another episode, the deaths of multiple dead children are investigated. Olinsky deals with marital difficulties and, at the end of the season, Sean Roman (Brian Geraghty) is shot in the line of duty. There is definitely no shortage of tears here whatsoever. But which Season 3 storyline is the saddest of them all? Here's what we think is the most heartbreaking moment on "Chicago P.D." Season 3.
The death of Voight's son caused fans to cry buckets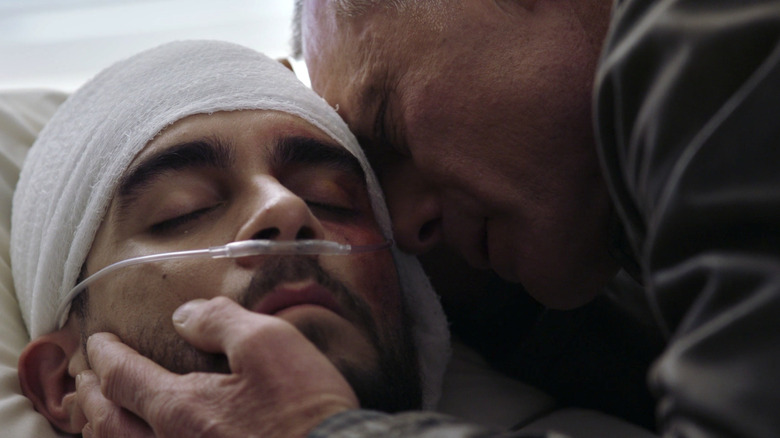 NBC
Josh Segarra played Justin Voight, a minor character on "Chicago P.D.," for a brief period. His time on the series lasted from Season 1 to the Season 3 finale for a grand total of nine episodes (via IMDb). But, when Justin dies late in the Season 3 episode "Start Digging," his father, Hank (Jason Beghe), isn't the only person affected by his passing, which happens far too early for a character with such a promising future.
Fans had followed Justin's growth over the previous two seasons, which begins with him repeatedly flouting the law in his teen years, to endangering others with his alcoholism, to leaving prison and growing into a good father for his son, Daniel, and husband to Olive (Caroline Neff). They likely thought he'd be with the show for many years to come. Thus it's a huge shock when Justin is kidnapped and shot in the head by Kevin Bingham (Joseph Sikora). Viewers then have to witness Hank's agony as he realizes his son is brain dead and must be removed from life support.
Multiple fans posting to the "Chicago P.D" subreddit have mentioned that Justin Voight's death is one of the saddest in the show's run to date. In an October 2021 post about the topic, u/AttitudeOwn8432 described the loss of Justin as "one of the worst" deaths on the show. "The episode of his death is definitely in the top 3 in the whole show," said u/rayoncee. Redditor u/Floofball4227 describes Justin's death as "heartbreaking," adding that "Voight killing Justin's murderer and burying him after his argument with Erin was shocking and spine-chilling." Reddit user u/jja_02 simply replied with a word: "Pain."