The Best Episode Of NCIS: New Orleans, According To IMDb
Created by Gary Glasberg, the spin-off series "NCIS: New Orleans" took the specific crime procedural scope of the Naval Criminal Investigative Service and centered the action in the Crescent City. The series starred Scott Bakula, CCH Pounder, Lucas Black, Shalita Grant, and Zoe McLellan, among others, and came to an end in 2021 with Season 7.
Though it was dwarfed by its parent show in terms of the number of episodes (the original "NCIS" is on Season 19 and may continue beyond that), the spin-off developed a devoted, if built-in, fan base. Like the series it spun-off from, "NCIS: NOLA" mixed its case of the week episodes with some overarching narratives involving career criminals, the personal tragedies of the agents, and occasionally, even the relationship dramas of Agent Pride's (Bakula) daughter, Laurel (Shanley Caswell).
However, when looking at the individual episode ratings for the series on IMDb, we can see that there is one "explosive" episode that stands above the rest. 
Fans fell for the Season 2 finale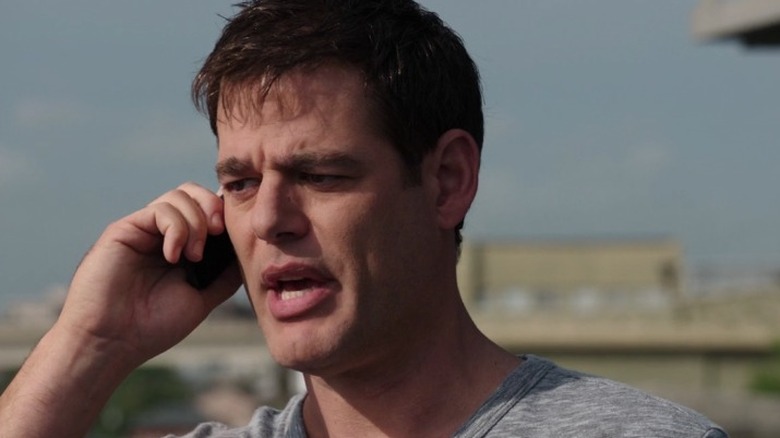 CBS
According to user ratings on IMDb, the finale of "NCIS: New Orleans" Season 2, "Sleeping with the Enemy," boasts the highest viewer rating in the series' history with an 8.4/10. Though Season 7, Episode 16 ("Laissez les Bon Temps Rouler") also received a rating of 8.4/10, "Sleeping with the Enemy" has more 10 star ratings and more votes overall compared to the runner up, with 274 votes compared to 167. That puts it ahead of the pack as the highest-rated episode of the series on IMDb.  
In the Season 2 finale, Homeland Security Agent John Russo (Ivan Sergei) is exposed as a double agent and a terrorist. All the while, the city of New Orleans is facing a looming and very serious threat. Tension abounds as the team attempts to prove their suspicions, all while continuing to work with Russo, who's supposed to be helping them track down the same 900 pounds of explosives that he's secretly using for his own nefarious means. 
It's a fast-paced, intense episode that's wholly reliant on the agents' ability to work efficiently and effectively against the clock — and on Agent Meredith Brody's (Zoe McLellan) ability to keep Russo convinced she's in the dark about his identity. Incidentally, the episode was also Agent Brody's last appearance on the series, which could account for some fans' appreciation of its storyline.